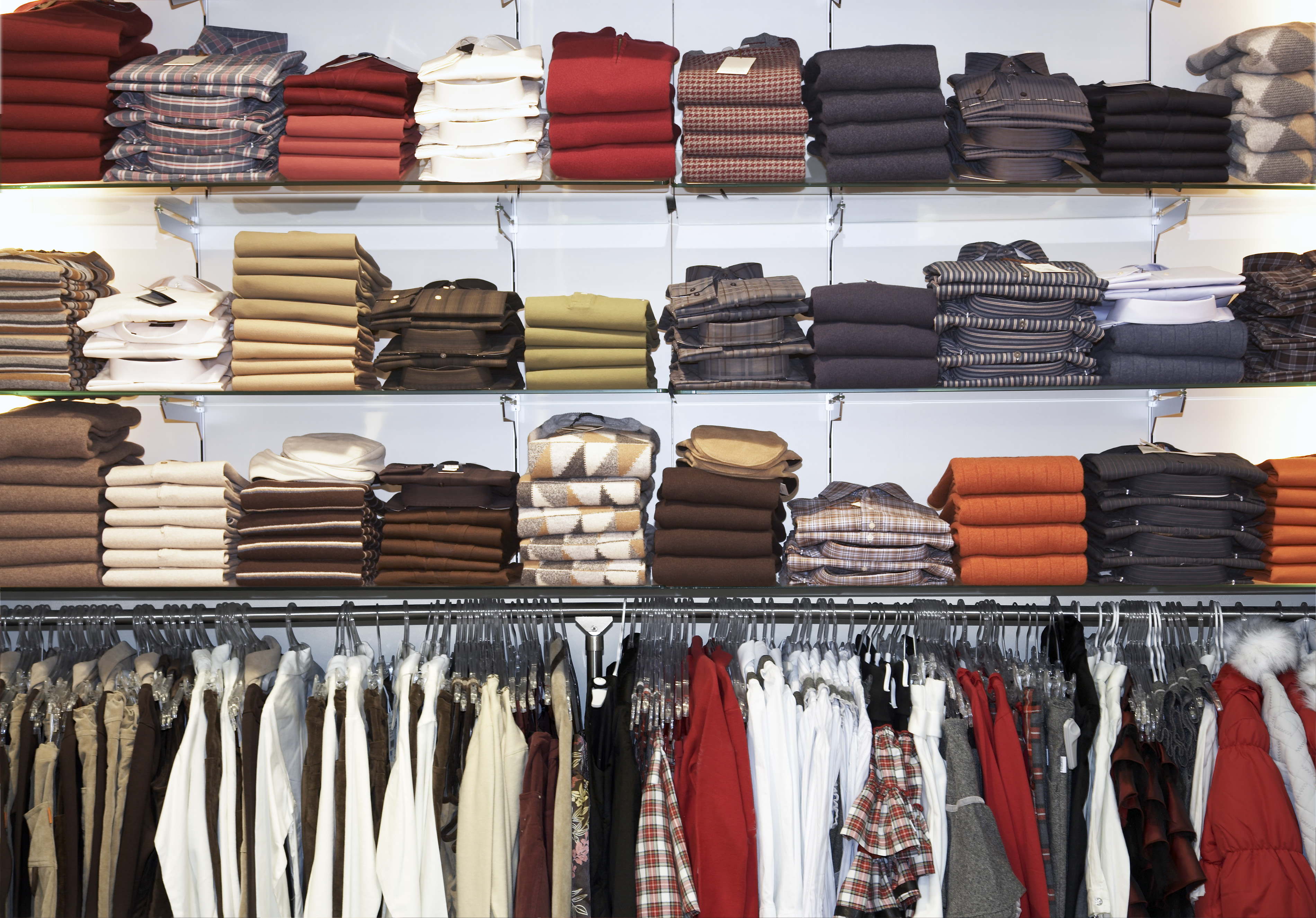 December is one long gauntlet of occasions that require gifts. With the seemingly endless stream of family gatherings, office parties, and Saturnalia festivals, it's tempting to buy everything you see in stores and online to make sure you have enough gifts for the season.
You might think you're always getting a great price due to the holiday sales throughout the month. But not everything is at its most affordable in December. Here are seven items to avoid, as they'll be cheaper by the end of the month or in January.
Clothing
Apparel deals dominate after-Christmas sales. Last year, some of our most popular sales during that time included discounts of up to 70% up at Nordstrom, Amazon, Columbia, and H&M. And don't forget the Victoria's Secret Semi-Annual Sale, which often (including last year) lands right at the end of December.
SEE ALSO: Give & Get: The Best Gift Card Freebie Deals for the Holidays
Winter coats, hats, and gloves will see even deeper discounts now than they did during Black Friday. In 2015, post-Christmas sales went as high as 70% off select items with most discounts around 40% or 50%, plus additional discounts on clearance items.
Cameras
While we'll see all manner of tech discounts after Christmas, camera deals are what really impress us this month. We found that 31% of after-Christmas camera deals were Editors' Choice last year. And remember, there's still plenty of things your phone can't do that a camera can.
About 31% of the camera deals found in after-Christmas sales will be of Editors' Choice quality.
If you really want to maximize the value of your camera purchase, consider a refurb. The best deals we see are factory-refurbished units from Canon, Nikon, and more. These items, restored to almost-new condition and backed by manufacturer warranties, are even preferred by some experts.
Audio Gear
Headphone and home theater deals will be on fire after Christmas; in years past, 41% checked in as Editors' Choice. However, true audiophiles will have to continue paying top dollar: We don't typically see high-end gear at Editors' Choice prices this late in the year. Expect bargains on entry-level to mid-tier options from brands like Pioneer, Sony, Polk, Klipsch, and Beats.
This is also another area to check out refurb products, especially if you're looking for Polk, Beats, and Bose.
Sports and Fitness Equipment
Retailers love to take advantage of those New Years' resolutions to get in shape by offering deals on sports and fitness equipment. While we don't necessarily see more deals or all-time lows after Christmas, we definitely saw better sitewide discounts from a range of stores.
Last year, stores like Dick's Sporting Goods, Groupon, and Sears had after-Christmas discounts of 25% to 50% on select sporting and fitness goods, sometimes on top of clearance discounts.
SEE ALSO: 7 Budget-Friendly Holiday Gifts for Tech Fans
We're particularly excited about Sears this year, which is likely to offer big deals to offset lackluster performance this year. Last year, Sears offered lots of deals on NordicTrack, so keep an eye out if you want a treadmill or an incline trainer. Plus, NordicTrack has its own New Year's sale, cutting 40% to 60% off select items.
This is also traditionally a good time to get deals on gym memberships. Be sure your deal includes no upfront fees, and at least one month free. You can easily negotiate these freebies if they aren't included in the plan.
Video Games
This will be a great time to stock up on your favorite video game titles, especially for older systems. Even better than audio equipment and cameras, a whopping 56% of video game deals are expected to be Editors' Choice during the upcoming after-Christmas sales. Last year, we saw Assassin's Creed for Xbox 360 from $5, and Xbox One games from $6.
Christmas Decorations
We know you want to enjoy your motorcycle-riding Santa now, but the best time of year to buy Christmas decorations from a savings perspective is the day after Christmas. On December 26, prices on holiday decor will drop 40% to 75% at stores like Lowe's, Home Depot, Target, and Pottery Barn.
SEE ALSO: The 7 Best Things to Buy Before (and Immediately After) Christmas
Last year, inflatable lawn ornaments were the best bet, with inflatable Christmas Yoda and Darth Vader options each marked down by about $15 to $30. We're hoping the force is with us, and these deals will be back this year.
Hatchimals
If you've promised your kiddo this season's hottest toy and haven't bought it yet, then you don't have many options: You'll have to pay hundreds of dollars on eBay, if you can find one at all.
But if you can convince your little one that Santa is bringing Hatchimals in February this year, the toys will likely be back in stock and down to normal prices ($50) once the manufacturer has had a chance to make more and the craze has diminished.
What do you think, reader? What are you waiting to buy until after the holidays? Let us know in the comments below.
---