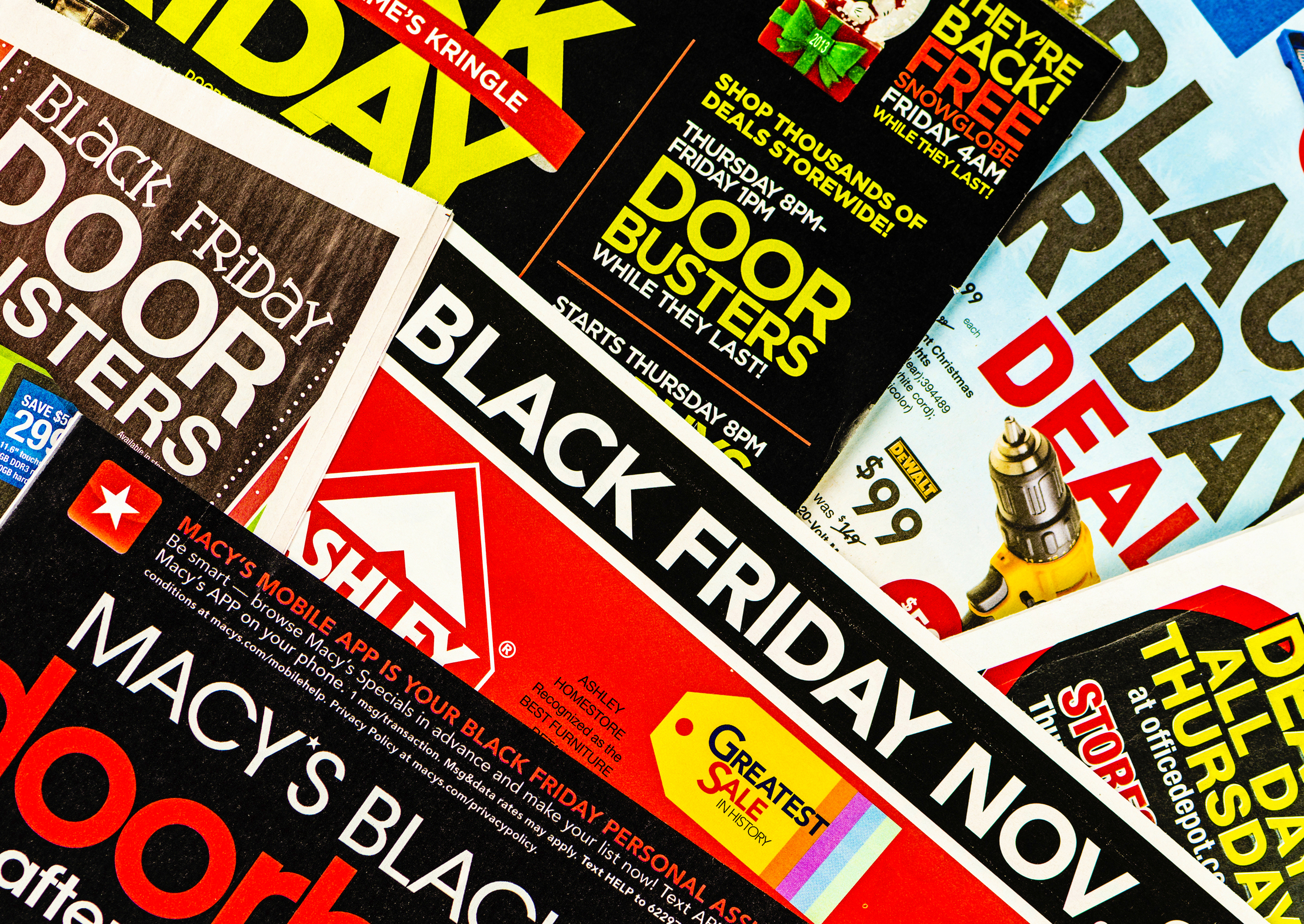 Black Friday can be overwhelming. For the last few years, what started as the biggest shopping day of the year has steadily grown into its own season. Deals steadily appear from early November onward now, and without a shopping strategy in place, you can miss the best ones.
Fortunately, we've got you covered. Whether you're shopping Black Friday in-store, online, or both, we've rounded up 14 expert strategies to ensure your shopping experience is as smooth as possible. Read on to see when to start your planning, what you should have on hand, and even a few sneaky ways to snag extra savings.
Get Familiar With Black Friday Ads
The first Black Friday ad of 2016 has already been leaked, so now's a great time to start making your shopping list. Then, double-check your list as new ads are leaked. You don't have to memorize every single page of the ads, but it's definitely useful to know what the top offerings look like. Be sure to check out retailers you wouldn't normally shop as well, just to make sure you're finding all the best deals.
Start Shopping on Thanksgiving
Black Friday has become its own season in recent years, spanning much more than a single day. (But be skeptical of anything popping up in early November.) In order to take advantage of some of the best deals, you'll need to be prepared to shop early. You'll find the bulk of the best offers during Black Friday week, but pay attention on Thanksgiving Day: For four years now, Turkey Day has boasted more top-tier, Editors' Choice sales than Black Friday.
On Thanksgiving and Black Friday, some stores offer perks to the first shoppers through the door.
While shopping early in the week is important, you should also be aware of early bird freebies on Thanksgiving and Black Friday. Some stores offer perks to the first shoppers through the door. For instance, last year Kohl's gave the first 100 customers on Thanksgiving two Fandango movie tickets for free. Cabela's handed out binoculars, smokers, coolers, and gift cards to the first 600 shoppers in line. Other stores handed out gift cards, tote bags, or even free coffee and doughnuts.
Know When to Shop In-Store vs. Online
In-store shopping on Black Friday can test anyone's patience. Sparse quantities of doorbusters and extended periods of waiting are the reasons many avoid shopping that day. Make no mistake, though — your in-store mileage may vary based on your location. Stores in highly congested areas will likely draw bigger crowds, and those in smaller towns have the potential to be far less busy. And sometimes the in-store deals are just too good to pass up.
If the thought of facing crowds fills you with despair, you might think online shopping is the easier way to go. And generally, it is. But be warned it comes with its own pitfalls. Rotating deals that sell out fast, a lack of inventory transparency, and crashing websites are all common problems. Be sure to compare the prices of shopping both in-store and online — online could offer better prices, or simply match store pricing, meaning you can avoid those chaotic crowds.
Draft Your In-Store Game Plan
Successful Black Friday plans don't include diving into the crowds and hoping for the best. Create a list of the items you're shopping for, and which stores will have them. However, don't forget to check the little things. For example, know the hours of the stores on your list — many will likely open Thursday night, and some discounts will only run for a certain amount of time. If there's a major discount running only until 6 am, that store should take priority over others. However, very popular items like video game consoles or TV deals will need to head up your list, as those are more likely to have a limited supply in-store.
SEE ALSO: 9 Ways Black Friday 2016 Will Be Different
If you have friends and family also planning to shop in-store that day, try to coordinate your lists. Each person can visit one store and score the items on everyone's lists. Later, you can all meet up to pay each other back and hand off the goodies to their rightful owners.
Be Prepared for Long Lines
Shopping in-store on Black Friday means you're sure to encounter at least one significant wait, so make sure you bring entertainment. Add an upbeat playlist to your phone, or download a new audiobook. That said, a good general rule is to carry only the essentials. That thermos of coffee might sound like a great idea when you're thinking about waiting in the cold, but having to haul it around while you're shopping will probably be more of a hassle than anything else.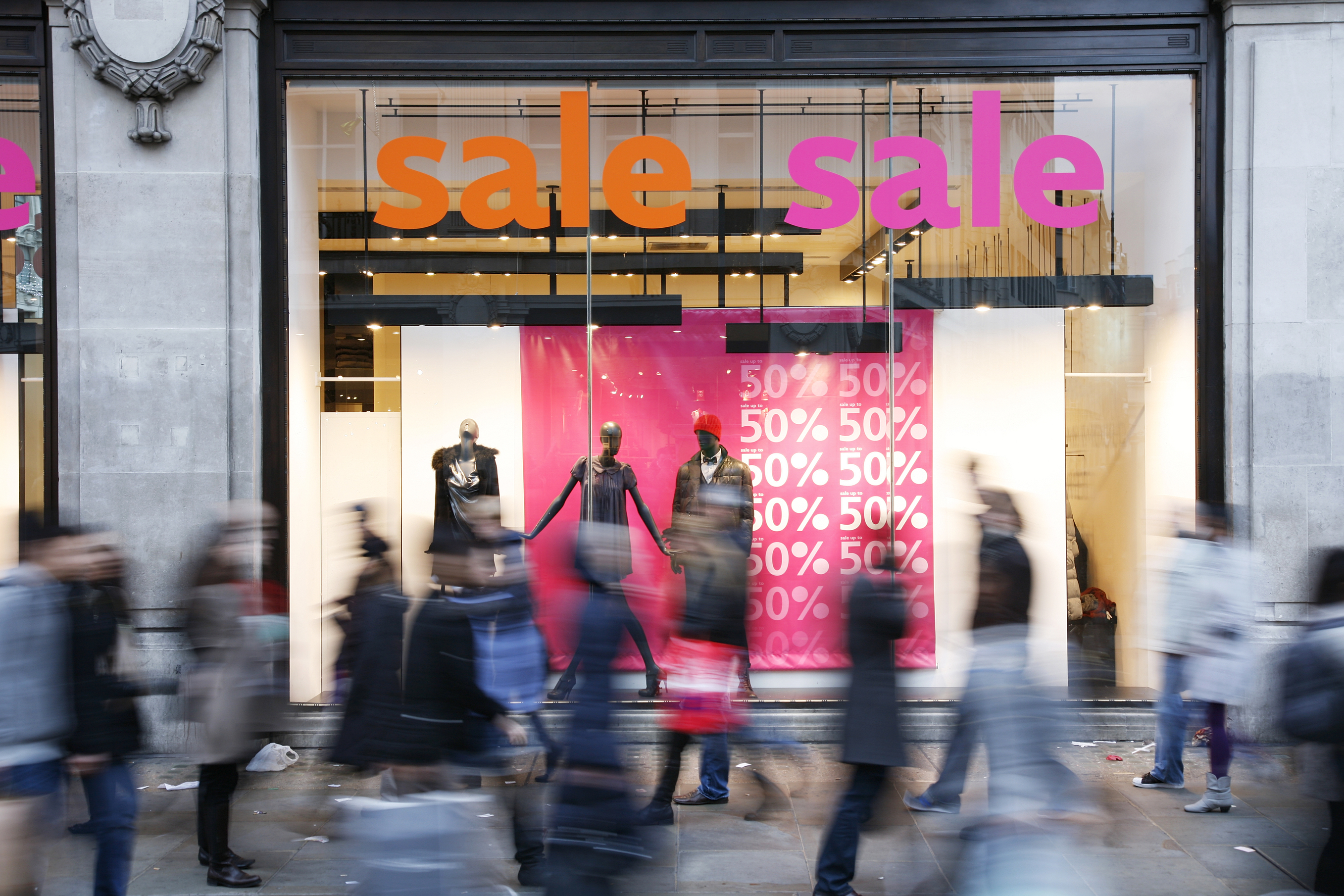 Download Apps to Double-Check Deals
While you're standing in those long lines, why not double-check that you're actually getting the best price? Rotating deals are huge on Black Friday, especially on sites like Amazon, so you might find even better savings online. If you do find a better price, you might get the store you're at to match or beat it. Or simply buy the item on your phone and then duck out of that long line of cranky customers. Either way, we suggest downloading the DealNews app in order to stay on top of the latest deals on the go.
Avoid Impulse Purchases
Impulse purchases can be a real problem when shopping in-store on Black Friday. You might be there for one great deal, only to see another item near the registers or by the door that seems like it's too good to pass up. Often these "bargains" are actually unnecessary budget busters.
Beware Final Sale Items
Many Black Friday sale items are marked "final sale — no exceptions." But what if you bought it in the wrong color? You're probably out of luck. Some items are returnable, but you could be hit with a restocking fee of 15% or more — especially on electronics. Be familiar with the store's return policy before you buy.
Some final sale items are returnable, but you could be hit with a restocking fee of 15% or more — especially on electronics.
Have Backups Ready Just in Case
Being flexible with your shopping list is incredibly important when it comes to avoiding Black Friday disappointment. The biggest doorbusters are often in limited supply; even if you wait in line hours ahead of time, you could still miss out. It's better to have a backup (or two) that you can grab if your first choice is gone. When you're making your list, find similar items and you'll already have something in mind if you aren't able to snag your first pick.
Organize Those Receipts
A number of the deals you're planning to chase on Black Friday could involve discounts in the form of mail-in rebates or store credits. Retailers tend to rely on these offers during Black Friday because they can advertise significantly discounted products, but still rake in the full price for those items.
However, redeeming those offers can be tricky for disorganized customers. Don't let the chaos of Black Friday cost you! We suggest tucking your receipts and rebate forms into a special envelope or section of your wallet. When you're home, create a spreadsheet with all the pertinent details for each rebate, including the product, store, dates the offers are valid, and anything else you might need in order to bag those savings.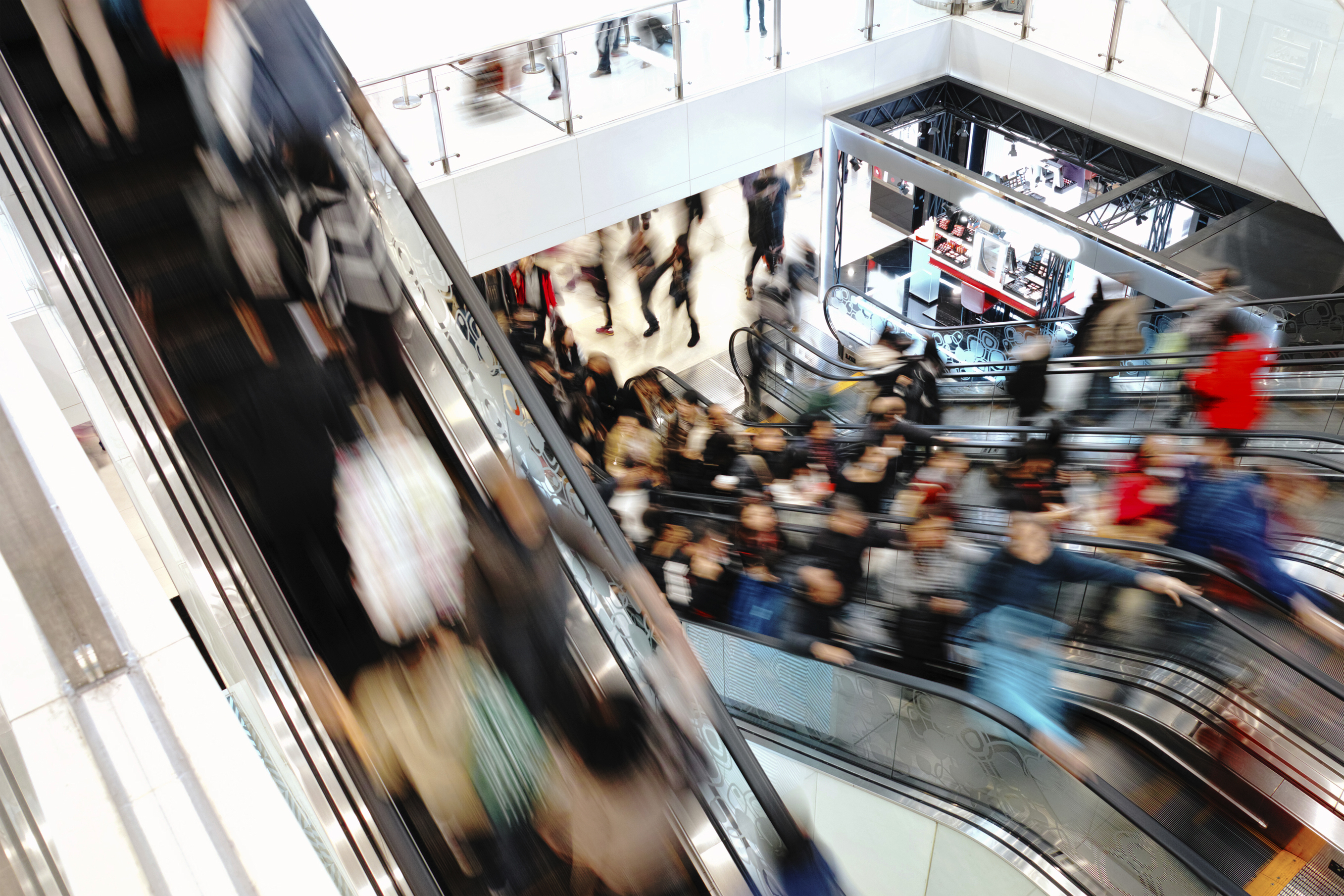 Look for Coupons Before You Go
Before you head to the stores, make sure you've found all the savings you can. Look for promo codes, whether at the manufacturer's website, a store's website, or right here on DealNews to round up those extra discounts. If you're shopping in-store, don't forget to check your local paper and online circulars for printable coupons to take along, too.
Get Social With Your Favorite Stores
Whether you prefer Facebook, Twitter, Instagram, or another platform, start following your favorite stores on social media now. Keep a close eye on these accounts, since coupons, sale previews, or even Black Friday ads can appear on social media. These can net you some serious savings on individual items or even your entire purchase, and they might be something you wouldn't have seen otherwise.
SEE ALSO: 10 Ways to Use Social Media to Save Money
Think About How You'll Pay
In recent years, data breaches have become a serious worry for many shoppers. While chip-equipped credit cards are supposed to be more secure, not all retailers are able to handle EMV technology yet. Carrying cash has its own risks, especially if you're purchasing big-ticket items.
Before you choose a card to pay with, look into the available fraud protection. It's important to know how much you'll be liable for if your card is stolen and used for unauthorized purchases. Be sure to see if your preferred card has an option for sending you alerts via text, email, or phone if an abnormal purchase is made. Signing up for a service like that before you start your holiday shopping could save you a headache later. Also consider which of your cards offers the best rewards, whether they're cash back, points, or frequent flyer miles.
Be Kind to Sales Associates
This should go without saying. Even the retail employees who are grateful for the chance to earn some holiday OT for working on Thanksgiving Day or Black Friday are still going to have to face ridiculously long lines and temperamental customers. You might not be able to control the people around you, but you can be a bright spot in someone's otherwise stressful day. If you're having trouble finding something, go ahead and ask — but be polite, and definitely be patient.
Excited for Black Friday? Check out the DealNews Black Friday hub for the latest updates! You can also subscribe to the DealNews Select Newsletter, download the DealNews apps, or read more buying advice.
---