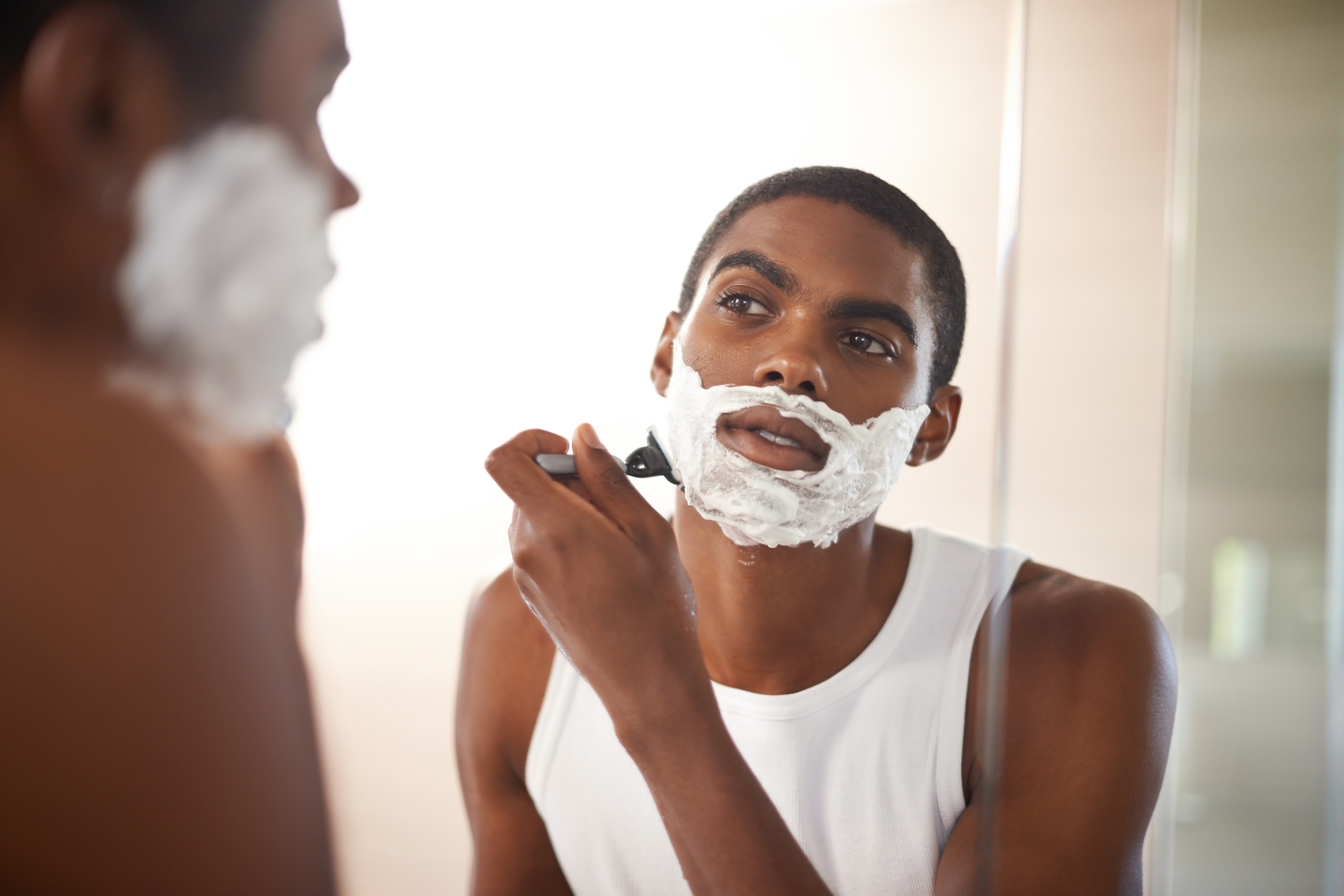 If you consider a clean shave a must-have, you know that keeping a sharp razor close at hand can be pricey. As razor-makers have developed razors with more elaborate blade setups, costs for razor blades — and even high-end disposable razors — have jumped.
Sure, you could go with a basic razor or simply not swap blades as often, but that can result in a lousy shave. Enter Dollar Shave Club, a subscription service that promises you fresh razor cartridges delivered to your doorstep for the bargain price of $1 (and up, depending on your razor of choice). While it's not the only razor subscription club available, it was one of the first — and its prices remain competitive with anything else on the market.
But should you sign up? To answer that question, let's look at what Dollar Shave Club offers, how its prices compare to the competition, and whether it's a good fit for women.
What Will Dollar Shave Club Really Cost You?
Depending on your razor preference, you could save with DSC. The club offers three subscription options: a twin-blade razor, a four-blade razor, and a six-blade razor. They don't have any fancy features, but they're good razors comparable with big brand names. Here's how the pricing breaks down:
$3 ($1 plus $2 shipping) for a twin-blade razor with five cartridges ($0.60 per cartridge)
$6 for a four-blade razor with four cartridges ($1.50 per cartridge)
$9 for a six-blade razor with four cartridges ($2.25 per cartridge)
SEE ALSO: Save While You Shave: A Complete Guide to Electric Razors
No matter which razor you choose, you get the first shipment for just $1; it includes a reusable handle and pack of cartridges. After that you get one shipment of replacement cartridges per month, but there's no commitment, so you can cancel or pause your subscription at any time. You can add a variety of shaving products to your order, though a bottle of the company's shave butter or post-shave cream will nearly double the cost of the highest-price subscription.
Is The Competition Actually Cheaper?
So how do these prices compare to the competition? Let's look at the cartridge prices of similar brand-name razors at different retailers.
Gillette Sensor twin-blade cartridge (10-pack)
Gillette Mach3 three-blade cartridge (10-pack)
Gillette Fusion five-blade cartridge (12-pack)
So DSC undercuts all of these options with its twin-blade and four-blade razors, but not its six-blade razor.
But perhaps Dollar Shave Club's biggest competition is Dorco. There's a good chance you've never heard of the company, but it reportedly makes the razors DSC distributes — and if you buy cartridges in bulk directly from Dorco, you'll save over DSC's already reasonable prices. A 24-pack of Pace 6 Plus razor cartridges, which are equivalent to the cartridges for DSC's six-blade razors, costs $1.93 per cartridge. Though not a huge savings, it will add up over the course of a year if you don't care about the convenience of monthly delivery.
Whether you buy from Dorco or your local store's house brand, ditching brand names is a good way to save beyond what DSC offers.
Whether you buy from Dorco or your local store's house brand, ditching brand names is a good way to save beyond what DSC offers. Off-brands can have great razor deals, and often use the same (or very similar) blades. If you find a generic brand whose quality works for you, keep buying it and enjoy the savings.
And as you can see above, shopping around can get you a big discount — which is obvious based on the higher prices Walgreens had when we checked for this article. As any good deal-hunter knows, you should check the pricing on different counts and styles at different retailers to find the best bargain.
Other Shaving Subscriptions
DSC's success has led to competition, though the club's twin-blade offering remains the bargain of shaving subscriptions. Here are two, but not all, of the competing subscriptions on offer.
Harry's
The razor subscription from Harry's keeps it simple, with only one style of blade cartridge available: a five-blade model of the company's own design. Harry's ships cartridges in eight-packs based on how often you shave, and you're free to change your subscription at any time. Like DSC, Harry's also sells its own shaving products that you can include in your subscription.
A trial run costs $3: Harry's will send you a razor, one razor cartridge, a bottle of shave gel, and a travel cover. After that it's $15 for eight cartridges ($1.88 per cartridge). This is more expensive than the cartridges for DSC's two- and four-blade razors, but cheaper than those for its six-blade razor — so if you prefer Harry's, this can be a decent value.
Gillette Shave Club
Big brand Gillette has tried to get in on the subscription club trend by offering its own razor subscription. It's hard to see the value, though. Compared to the costs above, Gillette's subscriptions are more expensive than going down to Walmart to get razors; however, Gillette does include shaving cream with the first shipment and sometimes other extras.
You can choose from three subscription options: Mach3 Turbo cartridges ($3.50 per cartridge), Fusion ProGlide ($4.90 per cartridge), and Fusion ProShield ($5.62 per cartridge). These are more expensive than Harry's, DSC, and buying from your local Walmart, so you're paying for convenience and the extras.
What About Women?
If you read our article about the "pink tax", you know that razors are one of many products for which women pay more than men. Our advice was to buy men's products that cost less when you can, and the same holds true here. Beyond color, there's not usually a big difference between men's razors and women's razors — and plenty of women are DSC fans because it's an easy way to get good blades for less than what you'd pay for anything in pink.
SEE ALSO: There's a 50% Chance You're Overpaying for Almost Everything
While DSC's marketing is very much targeted toward men, the site recommends its four-blade and six-blade models for women. A reviewer on Popsugar says DSC gives a great shave for women: "Having supersharp blades means I can just pass over every spot once, and I don't have to press down too hard. I'm no longer obsessed with buying the best shaving cream, I never get razor burn, and my shaves are always silky smooth." And as to the fact that they're technically men's razors, "that just means they aren't pink and don't have a cute name."
Even if DSC doesn't have the right razor for you, ladies, a men's razor will probably do just as well as what you're using now — and for a lot less.
Readers, do you think Dollar Shave Club is a good value? If you've used DSC, how has your experience been? Let us know in the comments below!
---