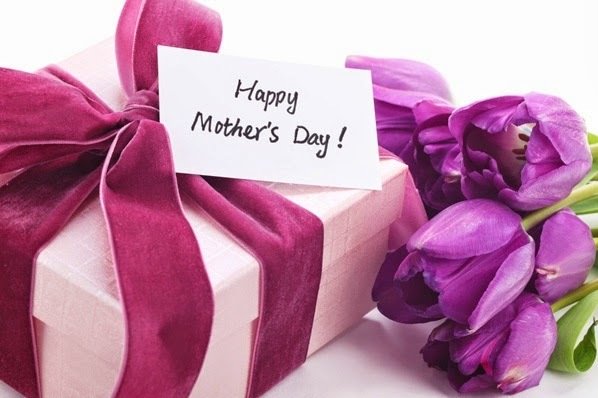 Moms are kind of like superheroes. They perform physical acts no ordinary human could, take care of everybody's needs before they're needed, and function on minimal sleep and gratitude.
The trouble with moms is they give you so much mis-information when it comes to gift buying. "Oh, you don't need to get me anything special" and "I'll be happy just to spend time with you" are common motherly utterances. We say, don't be fooled! Your mom has dedicated her life to your growth and well-being and Mother's Day is a sort of social test to see how much you appreciate it.
To help you ace the test, we've put together 10 alternative gift ideas that will help you avoid the old boring cliches and show your mom how much she means to you.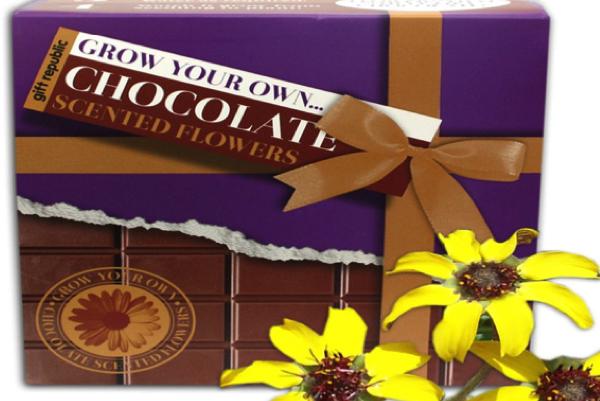 If She Likes Flowers...
Don't: Mothers and flowers go together like lemonade on a hot day — it just makes sense. But a word of warning: flowers don't say "I put a lot of thought into this." So since you're saving on brainwork, you can't afford to be stingy on the arrangement.
Do: Combine your mother's love of chocolates with her love of flowers into one uber-gift: a chocolate smelling flower! No, we didn't just dream this up, Grow Your Own offers a 4-pot planter kit for $14 on Amazon. Not only does this show how thoughtful you are, but once these babies bloom, it'll be a talking point in her garden, and guess whose name is going to come up in every conversation? (Hint: yours!)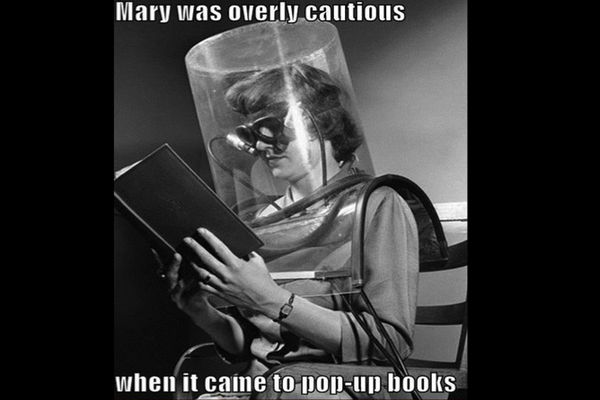 If She Loves to Read...
Don't: Like a bouquet of wilting flowers, a generic book picked up at the last minute tells your mother, "I forgot all about Mother's Day and grabbed the first thing I saw on the way over." Unless it's a book she's been raving about, we say dodge this bullet and get her something more meaningful instead.
Do: The great thing about mothers is it really is the thought that counts. To maximize on this, get your progenitress a customizable book like this "What I Love About You, Mom" AND ACTUALLY CUSTOMIZE IT. Sure it'll take some time, but it will be her prized possession for years to come.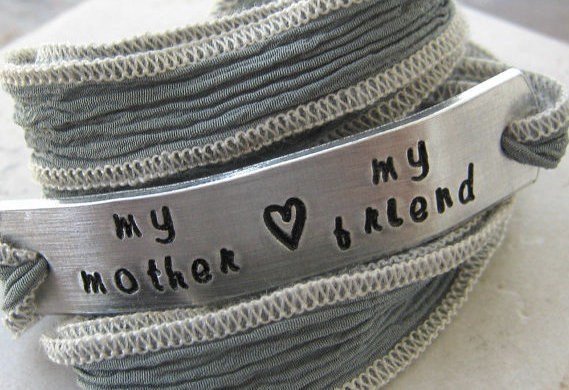 If She Likes Jewelry...
Don't: Every jewelry shop and department store is pushing their "mom" jewelry at the moment. But remember, your mom is looking beyond the present to see how thoughtful it is, so a generic bracelet or pendant is a big no-no.
Do: How about proving you put in a little effort by ordering a custom piece from Etsy instead? At this late hour, though, be sure to check into shipping deadlines by messaging the sellers. An alternative to this is to choose a classic piece of jewelry and get it engraved. Every time she says "Thank you, my son/daughter gave it to me," she'll remember what a sweet, thoughtful child she raised.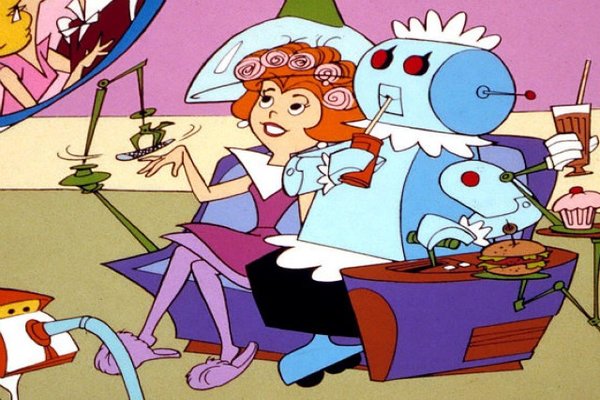 If She Hates Housework...
Don't: Maybe you've fallen for one of the deadly mother's day pitfalls before: "I could really use a new vacuum cleaner." Ok, so get your mom a vacuum if she needs it, but not for Mother's Day! Your priority in gift giving on this day is to say "You've done more than enough, you deserve a break." Trust us, a Swiffer does NOT convey that thought.
Do: Get her a robot! Unfortunately Rosie from the Jetsons isn't available to mere mortals yet, so go with the next best thing: a Roomba. This neat little device will free up some of your mother's valuable time so that she can indulge in some of the good things in life after years of picking up after your sorry little behind.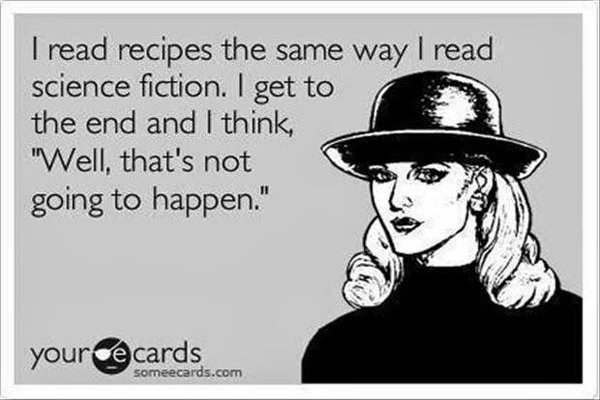 If She Loves to Cook...
Don't: This lady fed your perfectly well for however-many years and knows her way around a kitchen. If she somehow managed to survive your childhood with her love of cooking intact, she almost certainly has an ample collection of recipe books and anyway, her love is for cooking, not reading about cooking!
Do: Instead, why not opt for a Food Network magazine subscription? We've seen 2-year subscriptions for $10, which weighs in cheaper than most cookbooks! (Currently a subscription goes for $13.) As well as keeping your mom up-to-date with the latest trends and gadgets of the culinary world, a subscription serves as a monthly reminder of what a great kid you are. Who knows, it may even pay off in actual "brownie" points!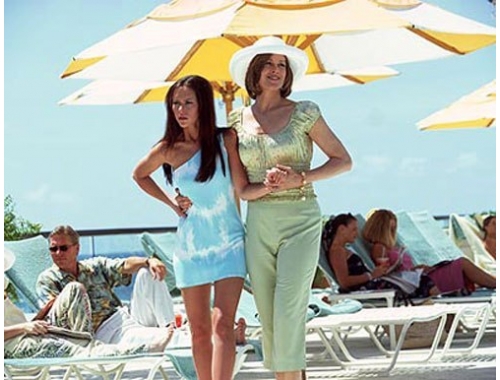 If She Likes to Travel...
Don't: If you're planning on spoiling your mom this year by booking her a getaway, make sure you don't go too "rustic." A trip to a remote hut or a self-catering hotel just means she'll be cleaning up after everyone in an exotic location.
Do: To really go all-out, book your mom a luxury vacation — and for bonus points, go with her! In a mother's eyes, her child's desire to spend time with her is the number one gift she can get. So indulge her and whisk her off to somewhere special. (Pro tip: Pack a bottle of wine. Each.)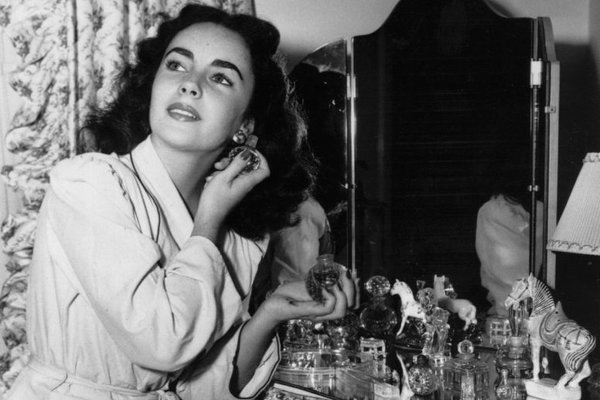 If She Loves Fragrances...
Don't: For the mother who loves all things aromatic, from candles to soaps and perfumes, remember that quality is key. Don't opt for the largest bottle of cheap scent you can afford.
Do: Whilst box sets of cupcake-shaped soap are all the rage in shops at this time of year, we say opt for a classy perfume instead. A smaller bottle of something classic will be much more in-line with your mom's refined tastes.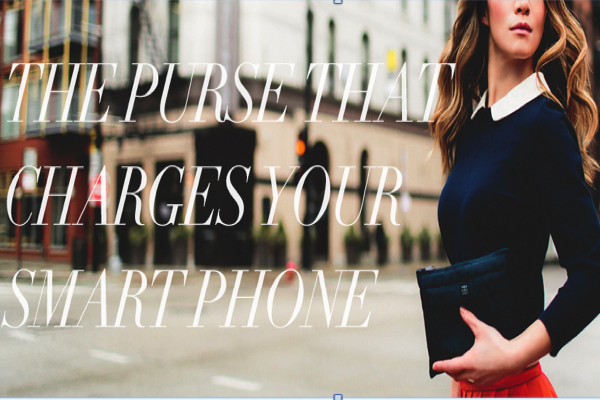 If She Never Answers Her Phone...
Don't: Learn from our mistakes: Don't buy your mom gadgets for her phone for Mother's Day. We thought it would be helpful for her to have a spare battery that she could keep in her bag in case her phone died. All this gift resulted in is a never-charged battery that sits in the bottom of her bag.
Do: If your mom's anything like ours, she spends all day going about her business with her phone at the bottom of her bag, seemingly the only person unaware of it ringing! Then when she finally goes to make a call, she discovers her phone has run out of battery. Well no more! Both the Mighty Purse wristlet and the Everpurse are handbags that double as phone chargers. You'll score points for this gift being interesting, useful, and stylish as well.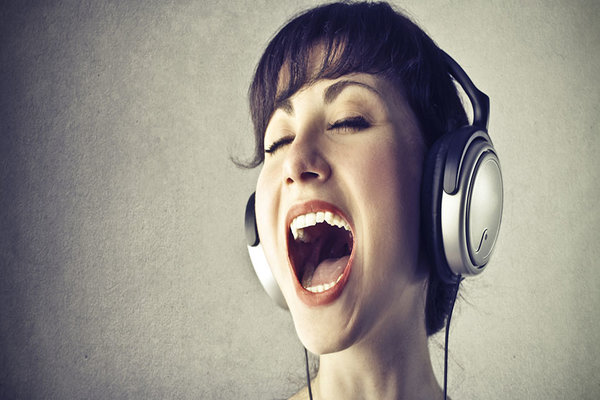 If She Loves Music...
Don't: As we've mentioned once or twice already, moms just aren't into new-fangled technology, so no matter how useful you think it would be, avoid giving your mother an iTunes voucher.
Do: If you're musical, we recommend gathering your siblings and serenading your mother with a cover of an appropriate song. (Queen's "Bohemian Rhapsody" might seem like a good idea in the pub, but we suggest something a bit more manageable, like the Spice Girls' "Mama".) If you like the idea of serenading your mother but don't have the musical skills, you can order a custom song. This website guarantees a customized song by a bonafide musician for just $199. Note that you'll need to opt for the "Rush" option to receive it in time for Mother's Day.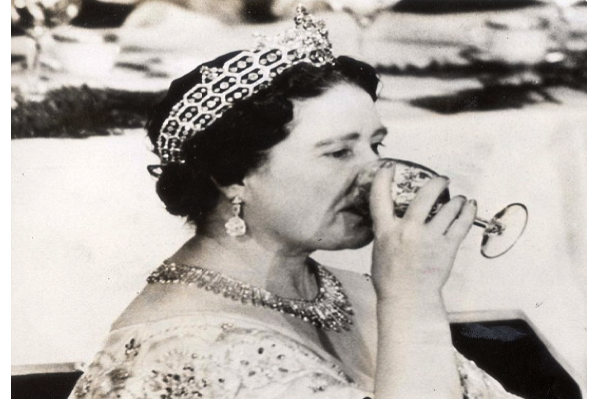 If She Enjoys a Good Meal...
Don't: If you're planning on giving your mom a break from her usual kitchen duties and taking her out, make sure you make it a treat by taking her somewhere special, rather than to the same ol' place down the road.
Do: As an alternative to taking your mom out but still giving her a break from the kitchen, why not get in there yourself and prepare a brunch for her. You don't have to be a culinary genius, trust us, mom will appreciate the time and effort. You can work around any short-comings in the kitchen by serving the meal in style and making her feel like the queen of her castle for a day. But if you're one of the cooking-challenged who can't even boil water, don't worry! A glass of bubbly is an acceptable way to celebrate Mother's Day at home. You can even buy a relatively cheap bottle and still keep it classy.
No matter what you get for your mother you will never be able to repay the years of love and comfort your mother gave you. But luckily for you, just a little forethought and preparation will make your mom feel like she has the most thoughtful and loving child in the world. Even just having read this article puts you ahead of your siblings this year, right?
---
Related DealNews Features: