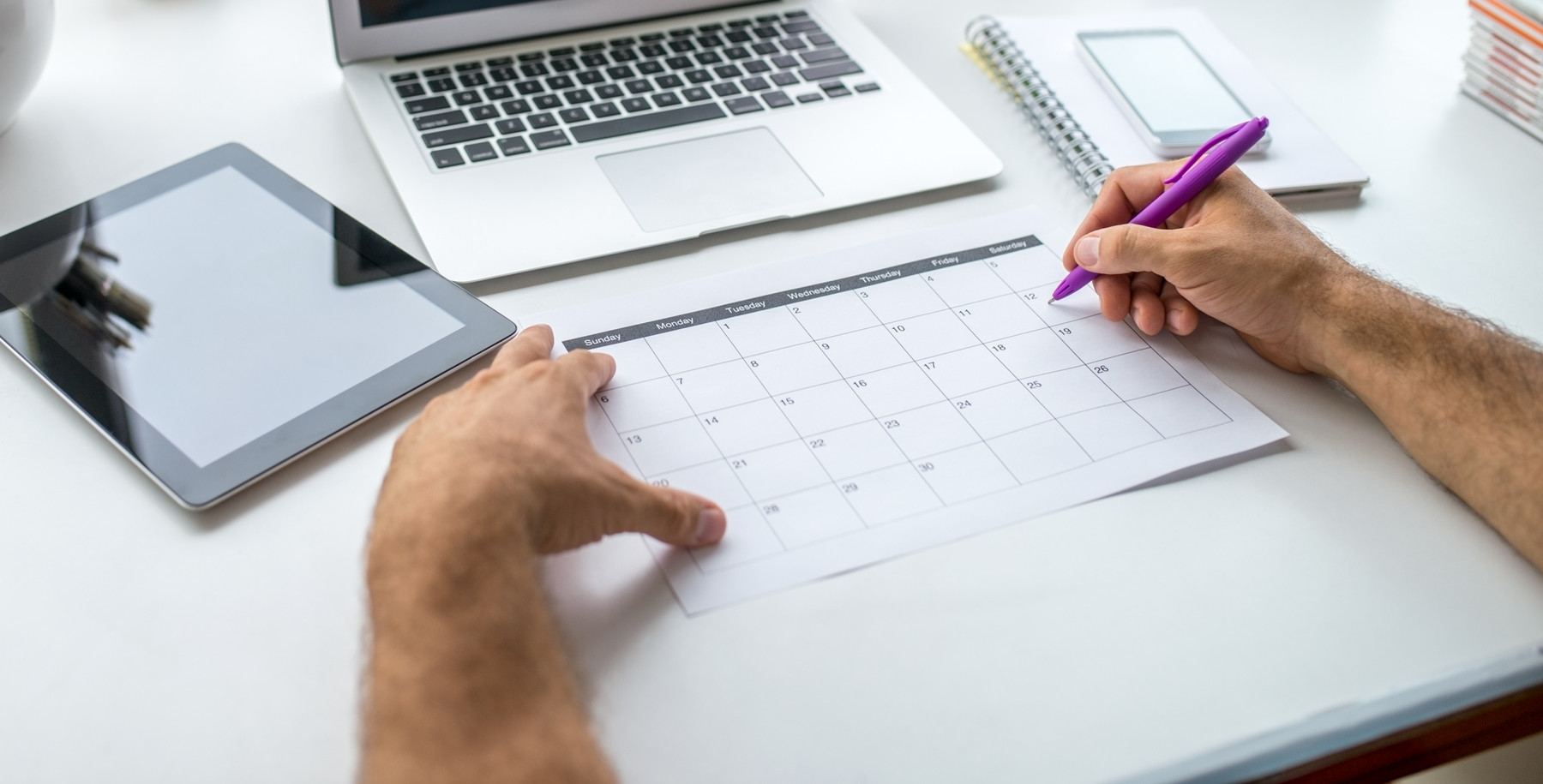 No matter where you stand on the "Happy Holidays" vs. "Merry Christmas" debate, there's no denying that there are other holidays in December besides Christmas. A lot of other holidays, actually. Because we at DealNews love festivities almost as much as we love bargains, we found 30 more holidays — both secular and religious — you can celebrate this month.
Get ready to mark your calendars, because you won't want to miss all the excitement of the Feast of Shango, Nobel Day, or Saturnalia. And even if you don't feel inclined to eat tamales on December 16, there's no harm in learning about other cultures and traditions. With that in mind, let's get started!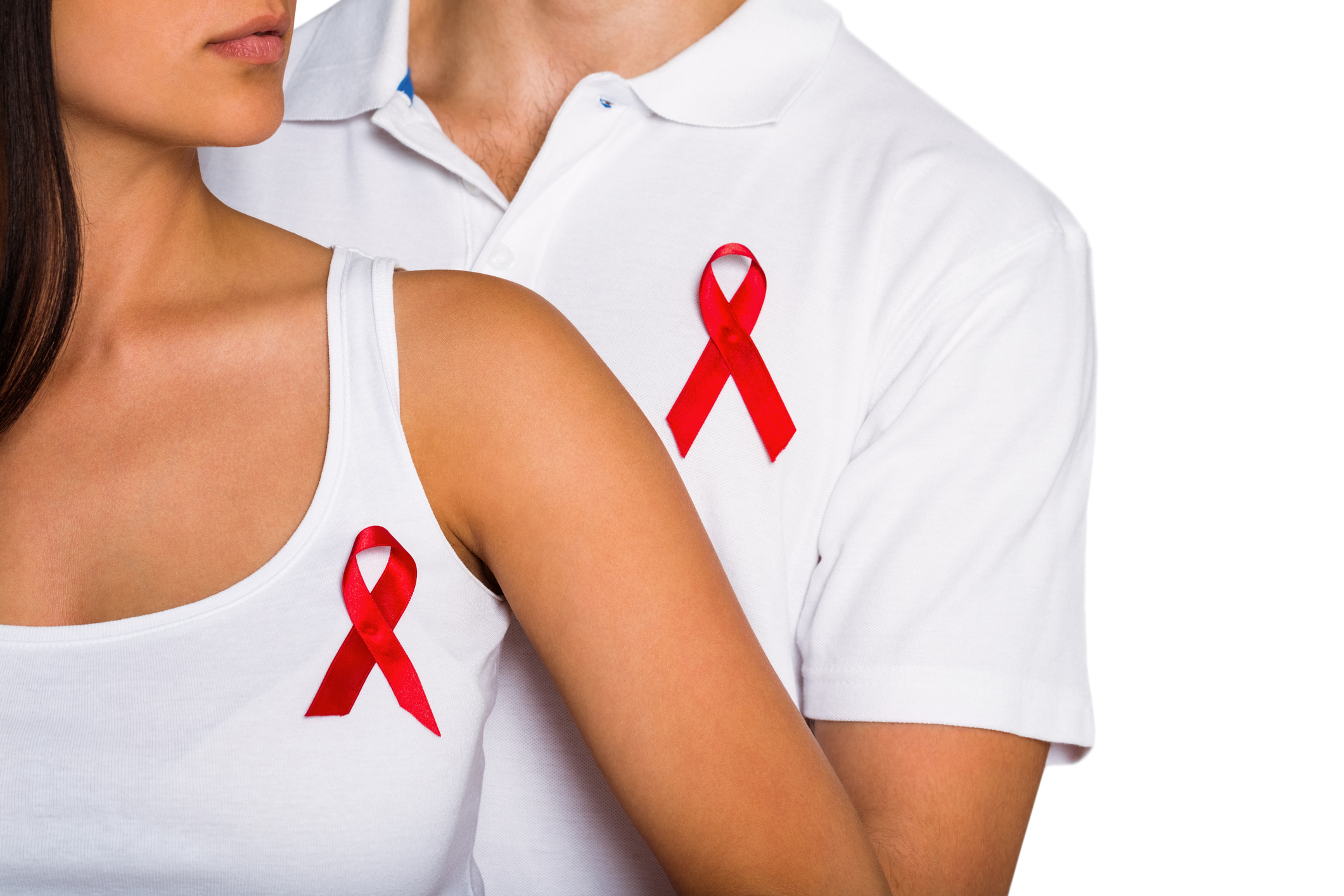 December 1
We're kicking off our month-long celebration with something kind of awesome: hope. December 1 is World AIDS Day, which gives us all a chance to debunk myths, support those among us living with HIV, and remember those who've died. To celebrate, why not make a donation to a local charity that provides HIV testing?
December 2
Although it's not a holiday per se, the second day in December is still pretty sweet: it's the International Day for the Abolition of Slavery! Celebrate freedom today by doing whatever you want. And, if you feel inclined, think about getting involved with a movement that's working to end forced labor.
December 3
OMG u guyz, today we celebrate the birth of text messages. The world's very first SMS message was sent on December 3, 1992 — 23 years ago! — when Neil Papworth texted "Merry Christmas" to his Vodaphone colleagues, according to BBC News. Obviously, you should spend the day communicating via text only, which won't be much of a struggle. Let's be honest, most of us forgot how to carry on a normal conversation years ago.
December 4
It's the Feast of Shango (or Chango), a god worshipped by practitioners of Santeria and the Yoruban religion. Although you probably won't want to sacrifice a turtle to Shango, you could always set aside a banana or some dry white wine today. Who knows? You may find yourself lucky in love or gambling!
December 5
Bust out the booze, for today we drink to the Repeal of Prohibition! Eighty years ago, America finally stopped hating on the lushes and passed the 21st Amendment to the Constitution. Don't feel like hitting the hard stuff on a Monday? Celebrate today the modern way by ordering some craft beer for later online.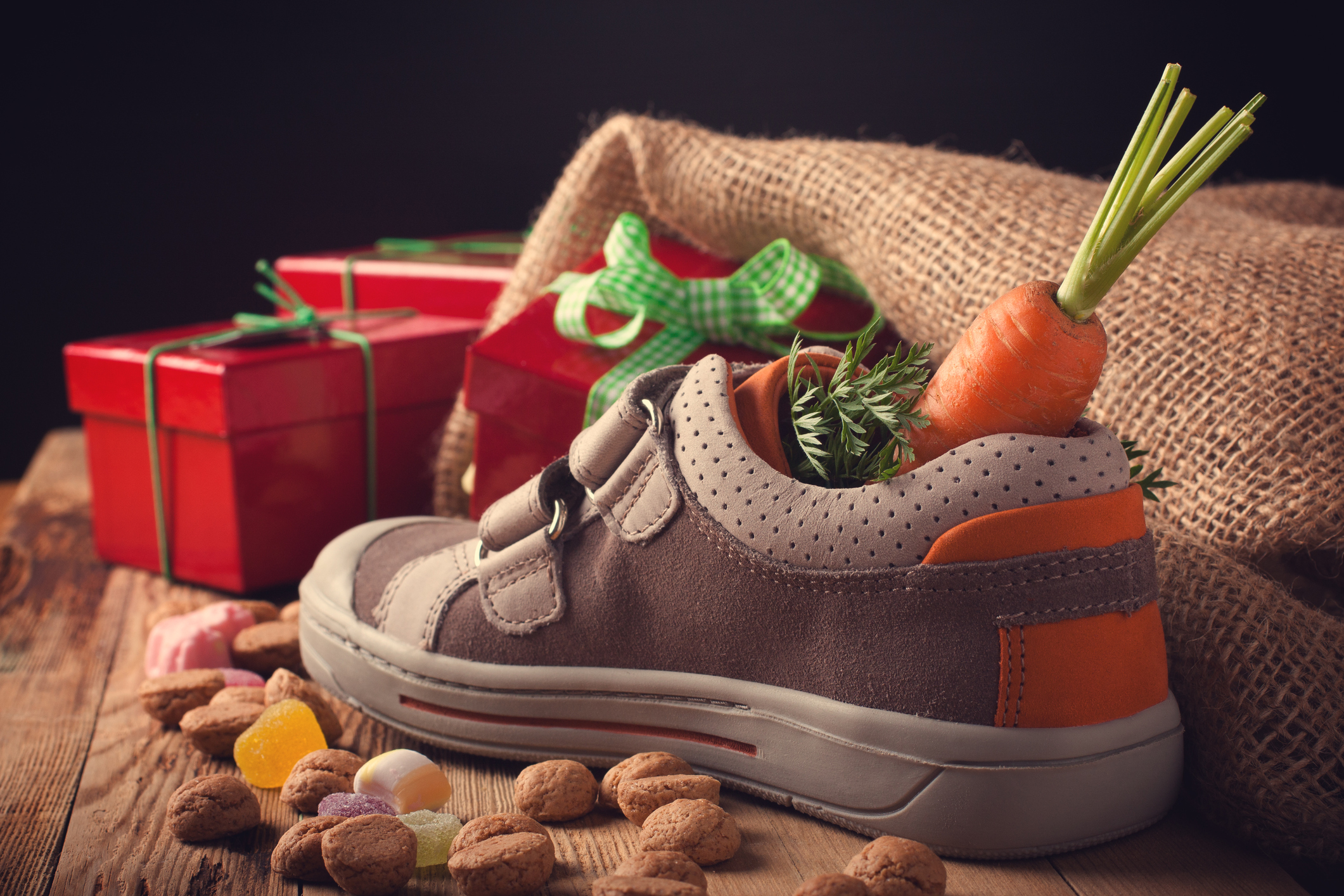 December 6
Hooray, it's Saint Nicholas' Day! As if Santa's name wasn't clue enough, jolly old St. Nick is the big guy in the red suit's closest holiday relative. December 6 is this saint's feast day in a lot of countries, and in most it's all about the kids. Your kids will love putting out a shoe full of carrots for Saint Nicholas' horse on December 5 — who knows? Maybe they'll find some coins in their shoe in the morning!
December 7
Not a fun day to remember, but it's super important: On December 7, the Japanese attacked Pearl Harbor, spurring the U.S. to join World War II. If your parents or grandparents are still around, this would be a great day to give them a call and ask them to tell you stories about the war, or anything really.
December 8
Happy Bodhi Day! Buddhists celebrate December 8 as the day Siddhartha Gautauma (the Buddha) experienced enlightenment. There are lots of ways to celebrate this holiday: hang up strings of colorful lights, have some tasty Bodhi Tree cookies (or a little rice and milk if you're feeling traditional), or just meditate for awhile.
December 9
Christmas time is officially here, as December 9 marks the 51st anniversary of A Charlie Brown Christmas' first airing. Not only is this Peanuts tale awesome in its own right, but we have the success of this cartoon to thank for all the other animated holiday specials that would follow — including this writer's favorite, How the Grinch Stole Christmas.
December 10
Happy Nobel Day! Every December 10, Nobel Prizes are handed out to "those who, during the preceding year, shall have conferred the greatest benefit on mankind." Named for Swedish inventor and entrepreneur Alfred Nobel, Nobel Prizes are awarded in six categories: Physics, Chemistry, Medicine, Literature, Economics, and Peace. The 2016 winners have already been announced, but why not spend today thinking about how you can make the world a better place in 2017?
December 11
On this day in 628 C.E., the Prophet Muhammad lead an army of 10,000 into Mecca resulting in a bloodless conquest of the Muslims over the Quraysh. This event is extremely important in Islam, not only because Mecca is a holy city, but because Muhammad showed mercy to his enemies. Celebrate this event by making peace with an enemy today. Whether it's the dude in the next cubicle who's always stealing your stapler, or the barista who acts like soy milk is a foreign concept, today they get a pass.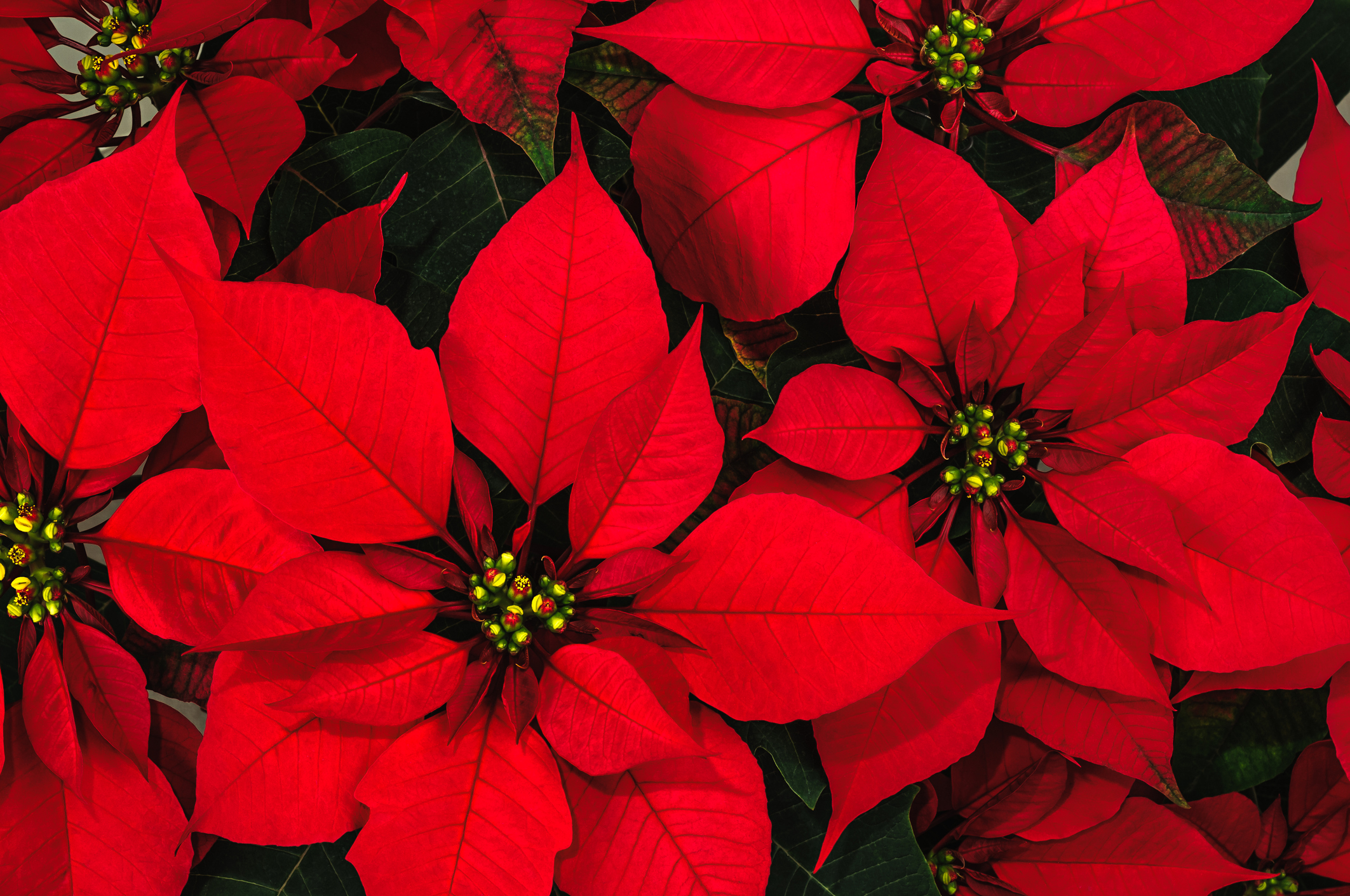 December 12
It's National Poinsettia Day, and a great time to gift this pretty plant to someone you love. Native to Mexico, the popular winter plant was brought to the states by South Carolina diplomat Joel Roberts Poinsett. The poinsettia is associated with Christmas because of a Mexican legend, in which a poor little girl offered the only gift she had to the baby Jesus: weeds she'd gathered by the road. According to the legend, these weeds transformed into the star-shaped flowers we know and love today.
December 13
We adore any holiday that involves food. In deference to the Swedish observance of St. Lucy's Day, we highly recommend baking up a batch of Saint Lucia buns on December 13. In truth, we have no clue how these tasty buns figure into Lucy's tale, which is kind of gruesome.
December 14
We're not monkeying around, it's World Monkey Day! As far as we can tell, the best way to celebrate this prime, primate-centered holiday is to take a selfie with a fuzzy friend or draw some cool chimp art. Or better yet, visit your local zoo!
December 15
Today, we wish you a merry Consualia! A holy day in ancient Rome, this twice-a-year festival celebrates Consus, the God of secrets. According to tradition, you should dig up your altar to Consus (since you keep it buried the rest of the year, obvs), attend a chariot race, and give your mules and horses the day off. Should you live too far into the future to visit the Circus Maximus in its heyday, then we recommend giving your pets a little extra love and pampering.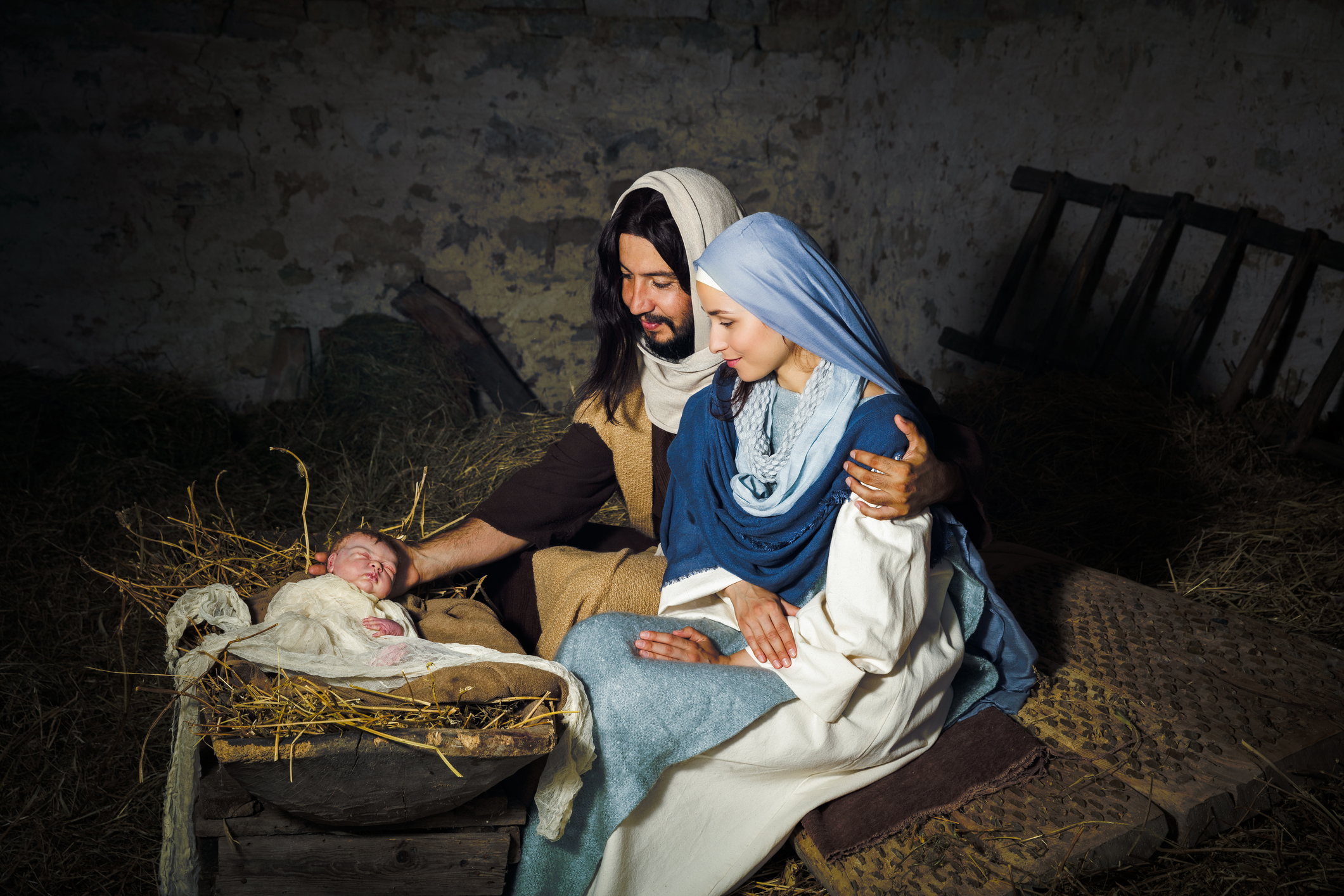 December 16
This date marks Day 1 of las Posadas, a beloved holiday tradition for many Mexican and Mexican-American families. This 9-day festival commemorates the biblical story of Mary and Joseph's search for shelter. If you can attend a live re-enactment of the Nativity, that's the traditional way to spend this day — but definitely don't let las Posadas pass without munching on some tasty tamales.
December 17
If you liked Consualia, you'll love Saturnalia. This Roman festival is so awesome, it's rumored to be among the reasons Christmas is celebrated in December. In fact, you might already be unknowingly participating in this 7-day festival dedicated to Saturn, the God of the harvest. When Saturnalia rolled around, ancient Romans would decorate their houses with greenery, exchange presents... and let their slaves pretend they were the masters for awhile. Okay, we don't recommend enslaving anyone (for those that weren't paying attention on December 2), but Saturnalia is otherwise probably the easiest holiday to participate in on this list.
December 18
Bust out the turkey, it's time to celebrate Thanksgiving! Wait, why is everyone staring? We're talking about the first truly American Thanksgiving, celebrated by all 13 colonies on December 18, 1777 after George Washington set the date aside in celebration of our victory over the British in the Battle of Saratoga. Considering that many of us were too busy shopping to appreciate the official Thanksgiving this year, there's no reason not to get your thankful on today.
December 19
Today we celebrate December 19, 1843, which is when the world was first introduced to the story of A Christmas Carol. Charles Dickens' masterpiece has been made and re-made so many times that it has its own TV Tropes page; if you haven't heard Scrooge's tale by now, you're lying. Celebrate this ridiculously popular story today by downloading the Kindle version for free.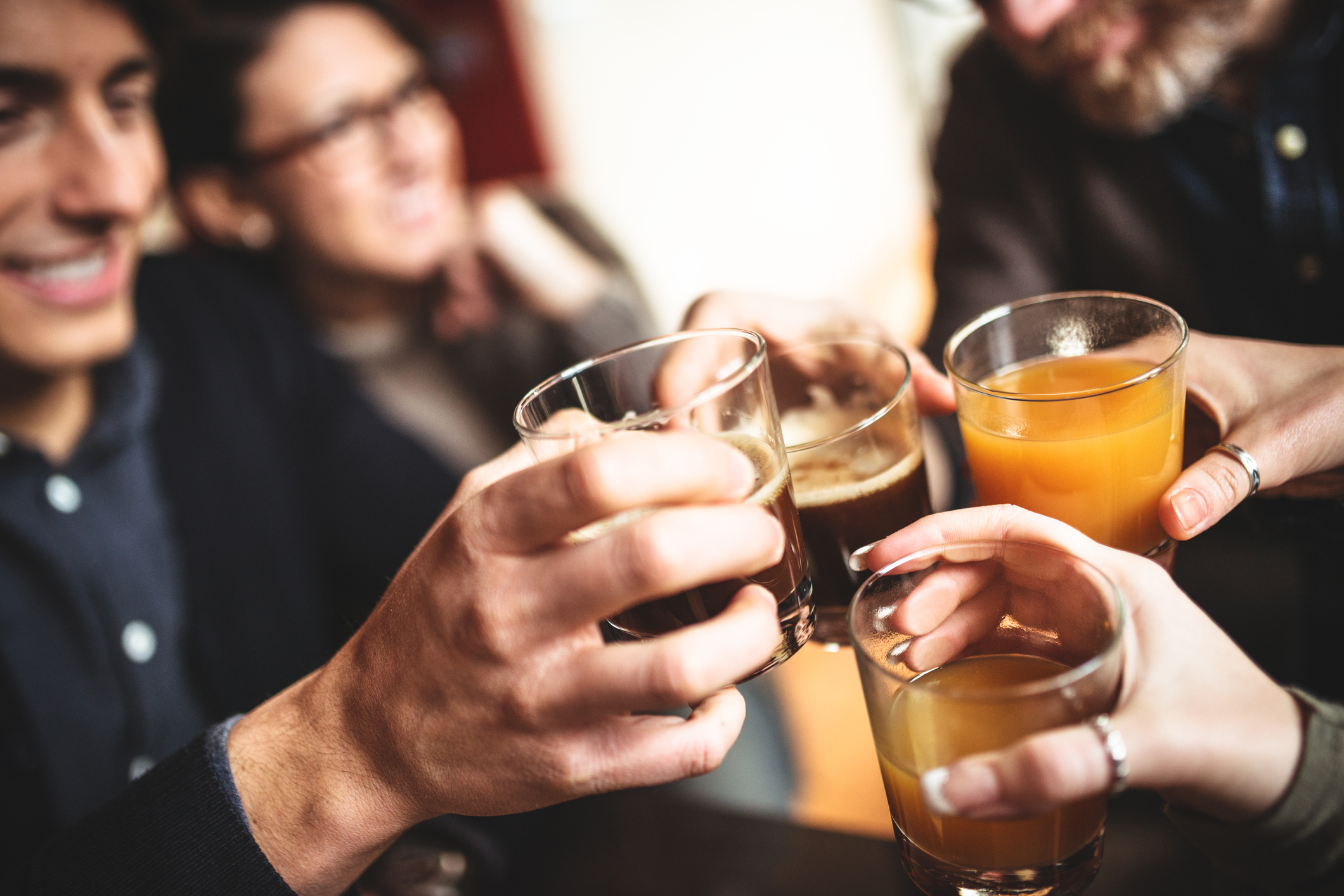 December 20
Speaking of overdone Christmas movies, today you should celebrate the release of It's a Wonderful Life on December 20, 1946. It's one of the holiday season's most aired movies, but we doubt anyone's actually sat through the whole thing. That's because this film, which boasts a 94% on Rotten Tomatoes, is totally about suicide, guys! Celebrate this odd choice for family entertainment by watching it from start to finish. Alone. In the dark.
December 21
The winter solstice has been a major holiday for just about everyone since just about always. Among the many groups celebrating this day are modern Pagans, who often call the holiday Yule, or Yuletide. Traditions vary, but one thing you can do to celebrate Yule is to go wassailing. Make a mulled hard cider and then take to the streets, singing and generally having a merry old time.
December 22
Another big winter solstice holiday is China's Dongzhi Festival. (It actually falls on December 21 in 2016 — the solstice only occurs once a year, and we figured there's no harm in stretching it out a bit for our purposes.) Even if you aren't able to snack on traditional tangyuan (rice dumplings), you should try to spend this day with your family.
December 23
Today, it's a Festivus for the rest of us. In case you're not familiar with the parody holiday made popular by the sitcom Seinfeld, there are several traditions to observe. First, erect an unadorned aluminum pole. Then have Festivus dinner (usually meatloaf or spaghetti), and participate in the Airing of Grievances. Afterwards, the head of the family and a guest perform Feats of Strength. Finally, a completely explainable and ordinary event should be dubbed a Festivus Miracle.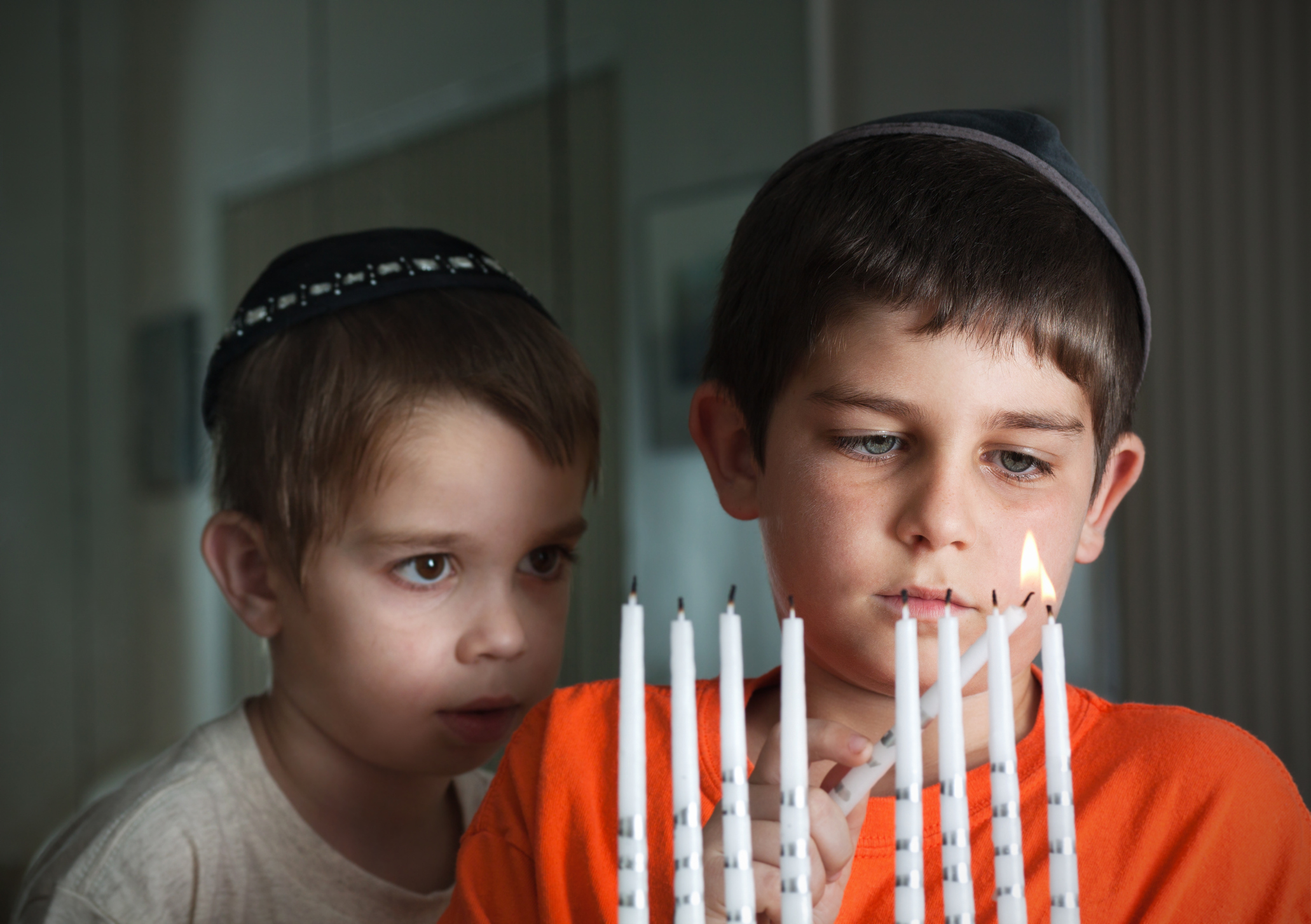 December 24
Happy Hanukkah! This Jewish festival lasts for eight nights, and this year it begins on December 24. We're not suggesting that non-Jews participate in the sacred rites, but there are some great lessons everyone can take away from Hanukkah, like always standing up for what you believe in. If nothing else, you've got to try the latkes. These crispy potato pancakes are an awesome addition to any holiday table, trust us.
December 25
Everyone knows what today is: It's Quaid-e-Azam's Day, the birthday of the founder of Pakistan! Oh, also there's an obscure ritual involving a large man in a red suit that delivers presents to children in celebration of the birth of a religious leader. You probably haven't heard of it — "Christmas?" Just kidding! We suggest you spend this day exchanging presents and resting up for the After Christmas sales.
December 26
Happy Boxing Day! This post-Christmas day off is a lot like Black Friday in Britain, Canada, and some parts of Australia, making it DealNews' favorite non-American holiday. Assuming you don't have to work, we suggest you celebrate this holiday like our neighbors across the pond: go shopping! (And check with us for the best After Christmas sales, obviously.)
On this side of the Atlantic, December 26 marks the start of Kwanzaa. This holiday was created in 1966 to celebrate black heritage and culture. If you still need to get gifts for the traditional Kwanzaa feast on January 1st... maybe you should hit up some Boxing Day sales today!
December 27
Many happy returns, Johannes Kepler! Although this groundbreaking astronomer and mathematician actually has an official feast day on May 23, we think he's cool enough to celebrate twice. In addition to developing the laws of planetary motion, Kepler published the first description of the hexagonal nature of snowflakes. Which is why you should totally make paper snowflakes today.
December 28
The Feast of the Holy Innocents on December 28 marks a disturbing Christian tale, involving a not-very-nice king killing a bunch of kids. Rather than dwelling on that, why not celebrate this day the way the residents of Ibi, Spain do — by overthrowing your town's government for a day and starting a "war" with bombs made of flour and eggs. No one knows exactly why the town celebrates their Els Enfarinats holiday in this manner, but it sounds like a lot more fun than infanticide.
December 29
Today we're celebrating the first airing of "The Trouble with Tribbles," a classic Star Trek episode adored by fans the world over. With their chirping, purring sounds and cuddly nature, tribbles get along with everyone but Klingons (who declared them a "mortal enemy of the Empire" and an "ecological menace"). Today, you should celebrate the advent of these adorable/horrible critters by wearing them proudly.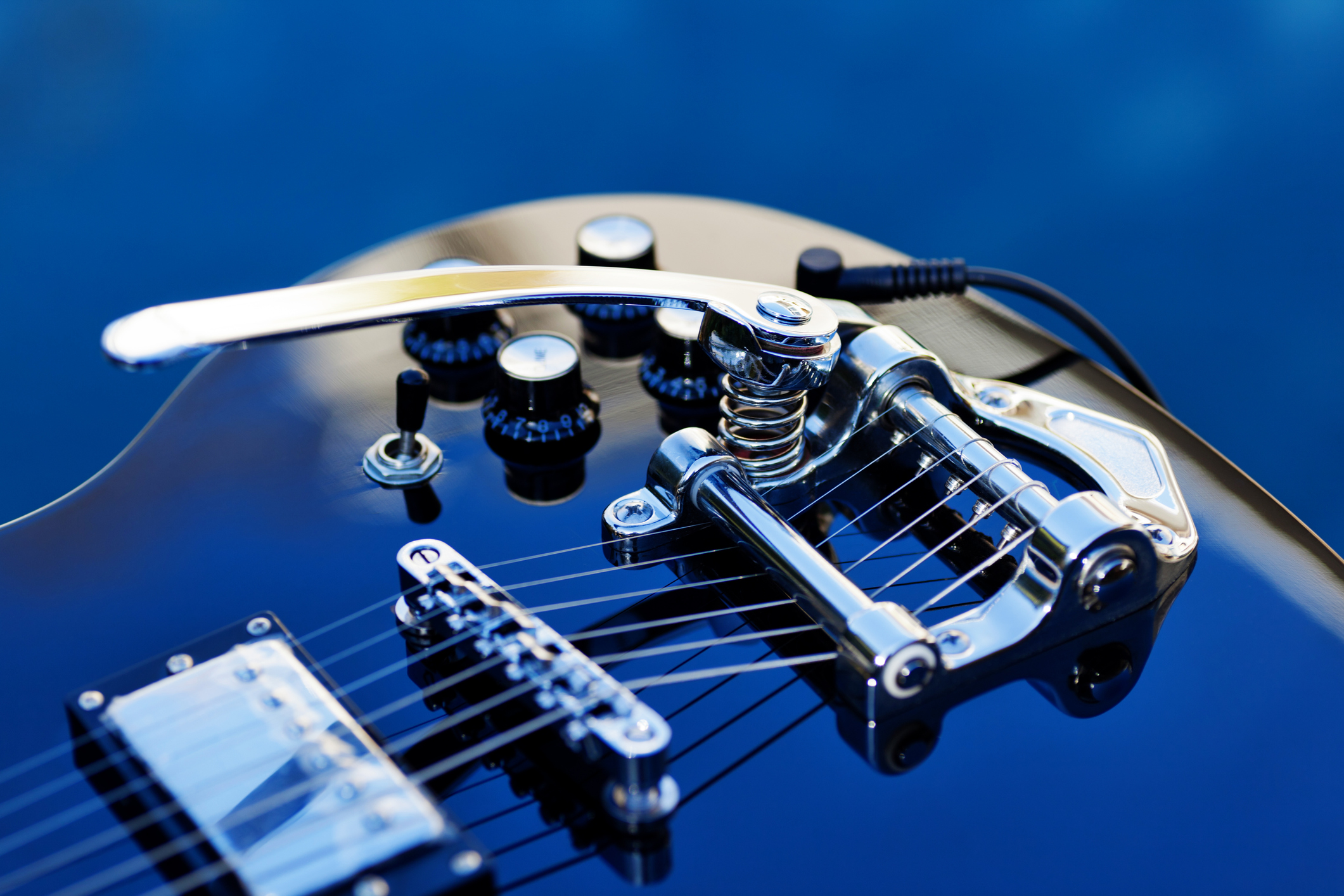 December 30
Who do you love? Today the answer is legendary guitarist Bo Diddley. Born December 30, 1928, Ellas Otha Bates would go on to revolutionize music under his stage name. It's no overstatement to say Diddley influenced literally all of rock music, from Jimi Hendrix to Elvis Presley to Pink Floyd. Celebrate his genre-defining career today by listening to The Originator himself.
December 31
We'll round out our list of December celebrations with Scotland's New Year's Eve holiday tradition, called Hogmanay. Not content to merely kiss at the dropping of a giant glowing ball, the Scots go from house to house, trying to be the first to cross a neighbor's threshold in the new year. To celebrate this holiday, bring a gift of whiskey and shortbread to the folks next door at midnight. (You can also bring salt and coal, but who wants to be that guy?) And don't forget to sing "Auld Lang Syne!"
There you have it, folks! From now on, when someone wishes you "Happy Holidays!" you can refer them to this exhaustive list and tell them to take their pick. Did your favorite holiday make the list? What are some of your beloved December traditions? Tell us all about it them the comments below!