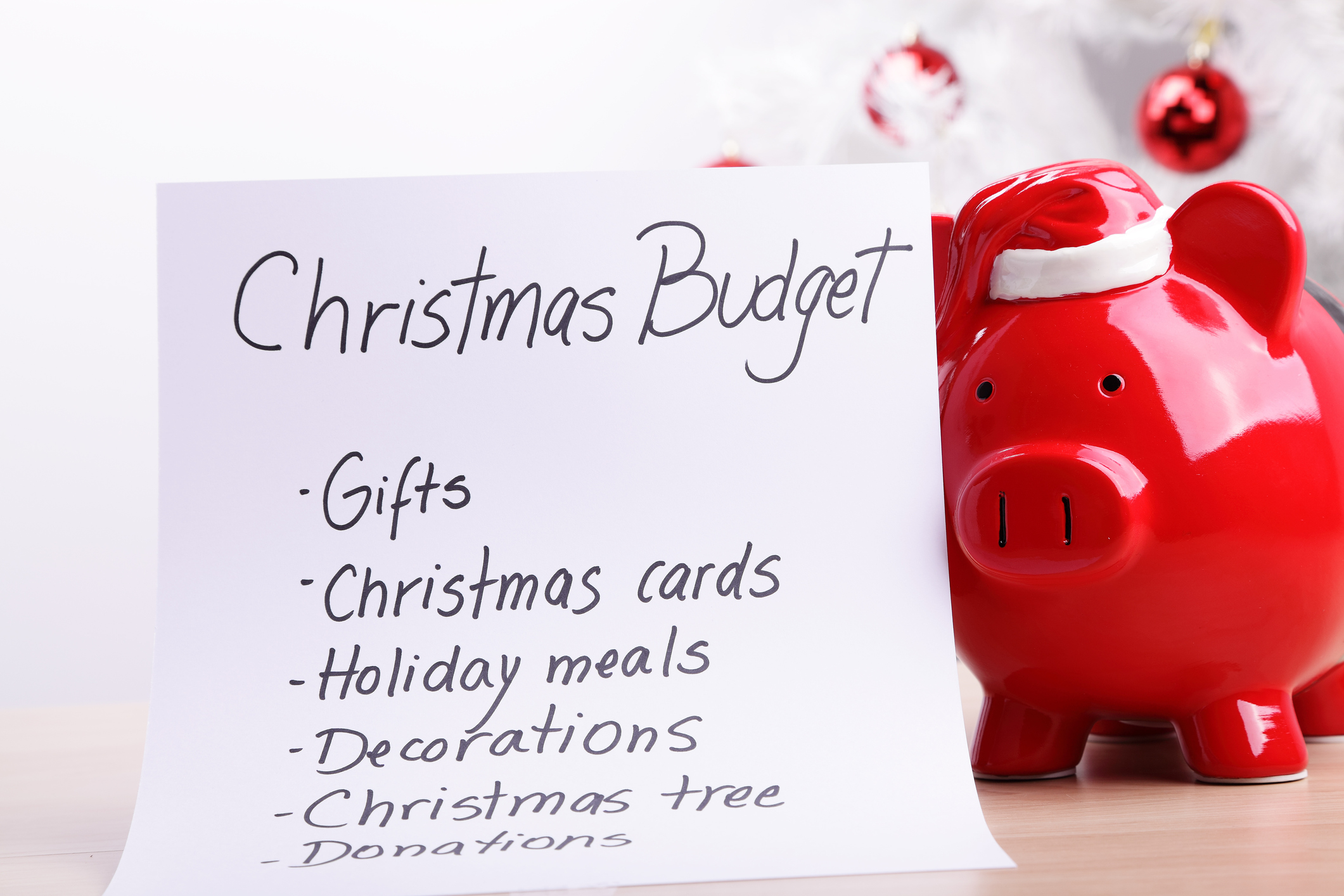 Even if you've wrapped up most of your holiday shopping and sealed it with a bow, you might still need to ask Santa for a new wallet due to other holiday expenses. Gifts aren't the only thing that cost money this season.
Here are seven holiday expenditures you'll want to watch as closely as NORAD tracks reindeer.
7 Holiday Expenses to Avoid
Company Christmas Cards
Cost: About $69 on Amazon for a box of 100; 47 to 94 cents each for postage

Seasonal Skinny: If typical Christmas cards get a 45-second read, then cards from a business or company often get thrown out before they get torn open. Recipients know they're one of countless people on a mailing list getting a "warm holiday greeting."

How to Save Instead: Make a festive 2-minute video with the office posse, post it on YouTube and Facebook, and send the link to your customers and associates. It's a personal, festive alternative, especially if you can get the company Scrooge to belt out a few lines of "I'm Mister Snow Miser."
SEE ALSO: Give & Get: The Best Gift Card Freebie Deals for the Holidays
Christmas Treats
Cost: Varies

Seasonal Skinny: This is a wonderful time of year to go all out with baking cookies. But beware going overboard; there are ways to keep the quality high and the expenses low.

How to Save Instead: Bake plenty of sugar cookies. Most people with a sweet tooth never met a sugar cookie they didn't like, and these treats are among the simplest to make and least expensive to prepare. Dust 'em with green and red holiday sugar and your guests will show all the restraint of starving reindeer.
Holiday Parties
Cost: $100 and up for 12 people

Seasonal Skinny: You love to entertain, and Martha Stewart's got nothing on you. She also has an unlimited budget. Maybe you think you do, but it's easier to break a credit card limit than a tree ornament.

How to Save Instead: The proverbial pot luck. You can even go off the well-worn sleigh path and give it a whimsical theme like "Silent Night, Pizza Flight." Give it an unexpected touch by having holiday-themed to-go boxes ready so everyone can take home edible memories.
Holiday Travel
Cost: Varies

Seasonal Skinny: It's common knowledge that airfare and lodging prices shoot up during December, and those who wait too long can get stuck in more than just long lines.
Make an interesting bid and see what happens. Especially around the holidays, you'll be surprised at what you can get.
How to Save Instead: Take a risk on what you want with travel websites. Some forms of travel are actually "off" for the holiday, and that gives you leverage. "Business travel is usually down and I'm going to go in, look at the published rate and start at 60% below that rate," says Brian Ek, a travel analyst at Priceline. "Think big quality low budget — a nice star-level hotel, for example — make an interesting bid and see what happens. Especially around the holidays, you'll be surprised at what you can get."
Gifts for the Gang
Cost: Varies

Seasonal Skinny: Once your gift list starts expanding to include the office crew, the barista, and the dog walker, there's no telling when you might stop.

How to Save Instead: Make that list and trim it twice. We're not suggesting you get stingy as much as sensible. If you want to give with abandon, substitute gift cards with homemade brownies (or those thrifty sugar cookies). And take a closer look to make sure you didn't embrace too wide a circle of recipients.

Advent Calendars
Cost: About $44 for a LEGO City Advent calendar from Amazon

Seasonal Skinny: Advent is a pretty special time for many, but you'd never know it by all the schlock now thrust onto and into Advent calendars: Play-Doh, whiskey, makeup, etc.

How to Save Instead: Keep in mind that many Advent calendars have a short shelf life: LEGO pieces, for example, seem to vanish into the same parallel universe as lost socks. But an excellent, cheap, and heart-warming way to mark Advent is to make your own calendar using family photos cut into small squares. For as long as you keep it, this DIY item will mark special moments in time from the year.

SEE ALSO: 10 Totally Rad Holiday Gifts for '80s Kids
Ugly Christmas Sweaters
Cost: Varies, but $50 is certainly possible

Seasonal Skinny: A sweater decked out in cuddly kittens in Santa hats has all the apparel appeal of a velvet Elvis painting. But you've been invited to a hipster party where it's an ugly sweater theme. What to do?

How to Save Instead: If you're a hairy-chested guy, break out some holiday-themed paint and go for it. If you're a thrift store maven — and even if you're not — grab the first oversize pullover you can find and get creative. Or put in a call to Aunt Ethel to borrow "that beautiful holiday sweater."

There's but one category where we don't recommend thinking cheap — and that's helping the less fortunate. When you can make it possible for someone else to get goodies — whether through Toys for Tots, the Salvation Army, or a local charity — you're making spirits bright.
Readers, how do you save on expenses during the holidays? Share your tips in the comments below!
---