Are you preparing for home renovations in 2016? A good handyman can cost upwards of $50 per hour, and what you're usually paying them for isn't so much knowledge as the tools with which to do the job.
There's an affordable power saw for just about every conceivable job, from cutting delicate stencils into wood to demolishing an old barn, log by log. Below we've got four types of power saws that will come in handy for home renovations and repairs.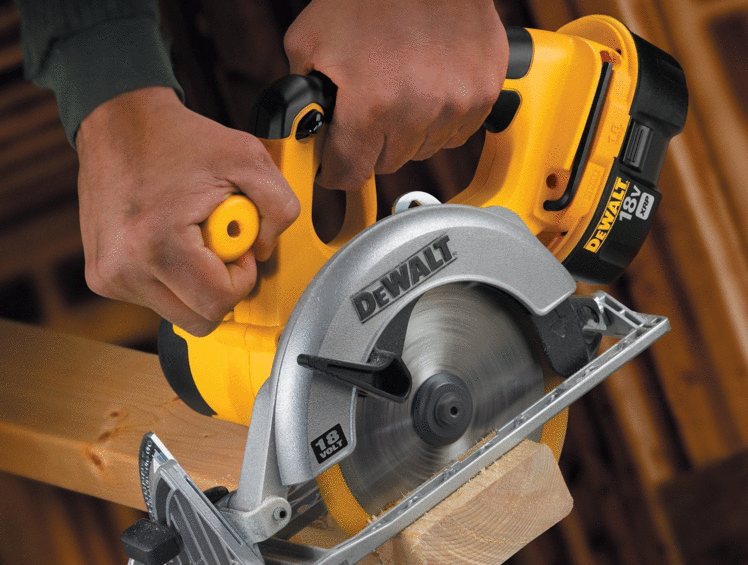 Circular Saw
Perhaps the most useful saw of all, the circular saw is a handheld tool featuring a rotating blade. This is the perfect choice for cutting lumber with or across the grain, or on the bevel, as well as sawing through masonry and ceramic tile when precision isn't necessary.
Circular saws are available in both cordless (battery operated) and corded styles, with blade sizes ranging from 5-3/8" to 6-1/2" in diameter (cordless) and 7-1/4" in diameter for corded models. Corded models' power is measured in amps, while cordless saws' power is measured in volts. Look for a saw with 13 to 15 amps, or at least 18 volts for home use.
Other features you might look for when shopping for a circular saw are an electric brake to stop the blade quickly, and a shaft lock to change blades easily. Manufacturers also make left-handed saws that are more comfortable — not to mention safer — for lefties.
When buying a cordless saw, look for a lithium-ion battery, which will hold a charge much longer than other battery types. And be aware that some merchants may sell saws without a battery at a much lower price. A good lithium-ion battery can set you back $75 to $100, so you're better off purchasing a saw that comes bundled with a battery.
Jig Saw
If the circular saw is the muscle of your tool collection, the jig saw is a sculptor's hand, able to handle delicate cuts. Jig saws are much lighter and use a thin up-and-down reciprocating blade that's perfect for cutting curves in wood, following stenciled designs, and making intricate holes in drywall. These kinds of saws can also be used (with the proper blade) on metals, plastic, and ceramics.
Features to look for on a jig saw include variable speeds, an orbital blade motion, a laser line, dust blowers, and lights to illuminate your cut.
Again, this kind of saw comes in either a battery powered or corded models. The corded saws are lighter, which offers an advantage when cutting for an extended period of time. They also tend to be less expensive than cordless models.
Reciprocating Saw
This saw has a wide push-and-pull reciprocating blade in a heavy-duty housing, with the size and heft of a small fire log. As this rugged construction might suggest, a reciprocating saw is the perfect tool for demolition. If you're going to do any significant tear-down, you need this saw.
Although they come in both corded and cordless versions, the average homeowner won't want to spend the $150 (on average) that a cordless model costs when you can buy a much lighter corded model for much less. Look for a reciprocating saw with orbital action, variable speeds, and tool-free blade changes. Buy extra blades, too; with heavy use, these blades don't stay sharp for long.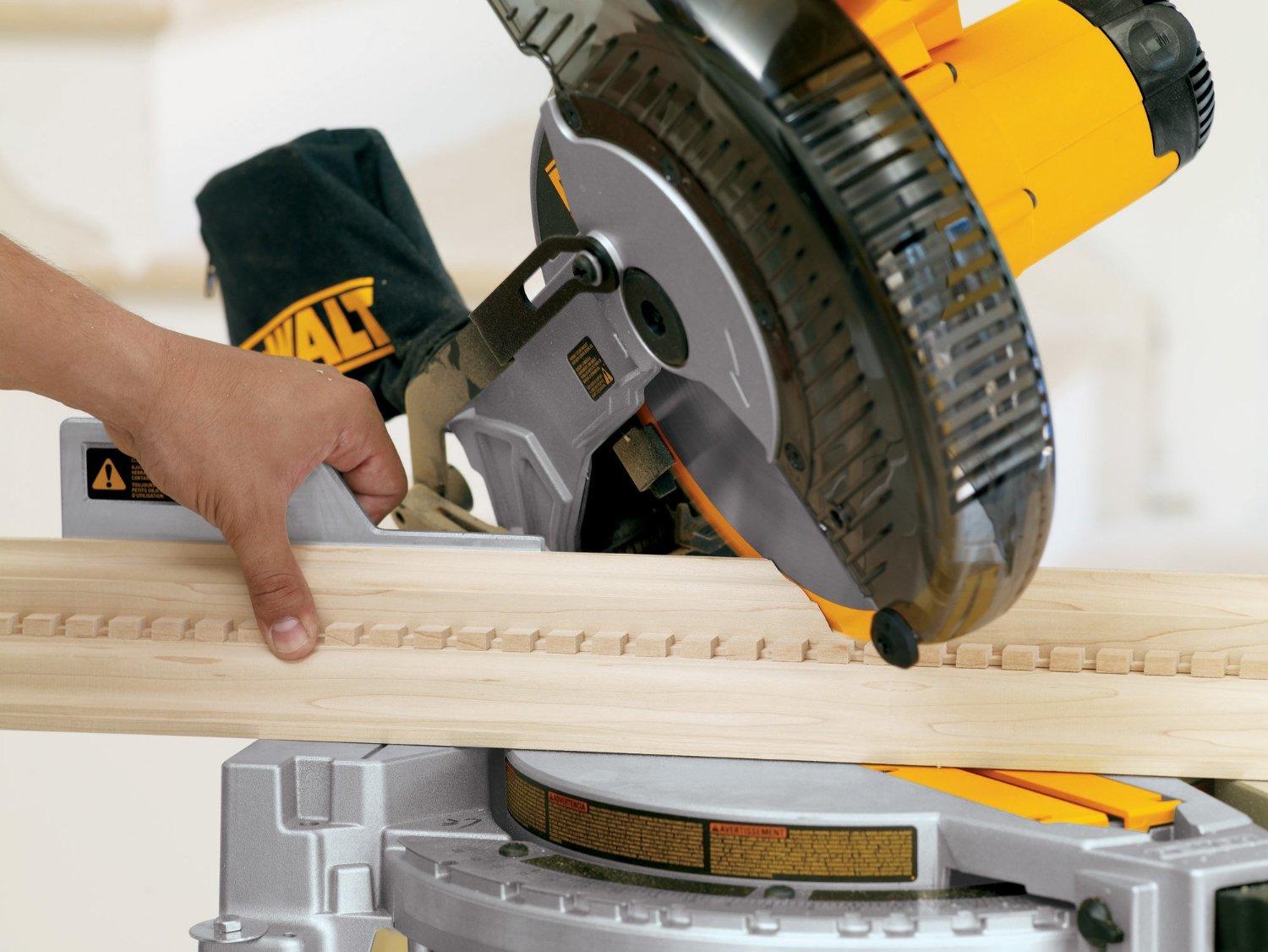 Tabletop Saws
There are two tabletop saws that the average homeowner might find useful: the miter saw, and the table saw.
Miter Saw
The miter saw, also called the chop saw, works like a guillotine with a rotating circular blade. The user brings the rotating blade down onto a piece of wood that's mounted on the bed, resulting in a clean, accurate cut. A good miter saw can be adjusted on two planes, allowing you to make the compound cuts necessary for wall trim that meets on inside corners.
Miter saws vary in size as expressed by the diameter of the saw blade, from 8" to 12"; the larger the blade, the wider the board the saw can cut. The smaller end of the range is fine for home shops.
Table Saw
The table saw is like a circular saw turned upside down and permanently mounted in a housing. When it comes to making long cuts — like ripping an 8-foot 2x10" board in half lengthwise — this is the perfect tool. A table saw is also a more accurate alternative to the circular saw for cutting across the grain and doing miter or bevel cuts. Its precision stems from greater cutting visibility and a side rail that guides and holds your material in place.
A general rule of thumb for home table saws is: the bigger the table, the better. The overall weight of a table saw can vary, and if you're interested in a more portable table saw, look for a collapsible platform. If the saw will be stationary in your shop, go for a heavier model.
Matching the right power saw to the task at hand can lead to easier, more accurate work — and accuracy is what it's all about, right? As Dale Carnegie once said, "Don't try to saw sawdust." Make the right cut the first time, every time with the proper power saw.
Readers, what are your favorite power saws for home use? Let us know in the comments below.
---