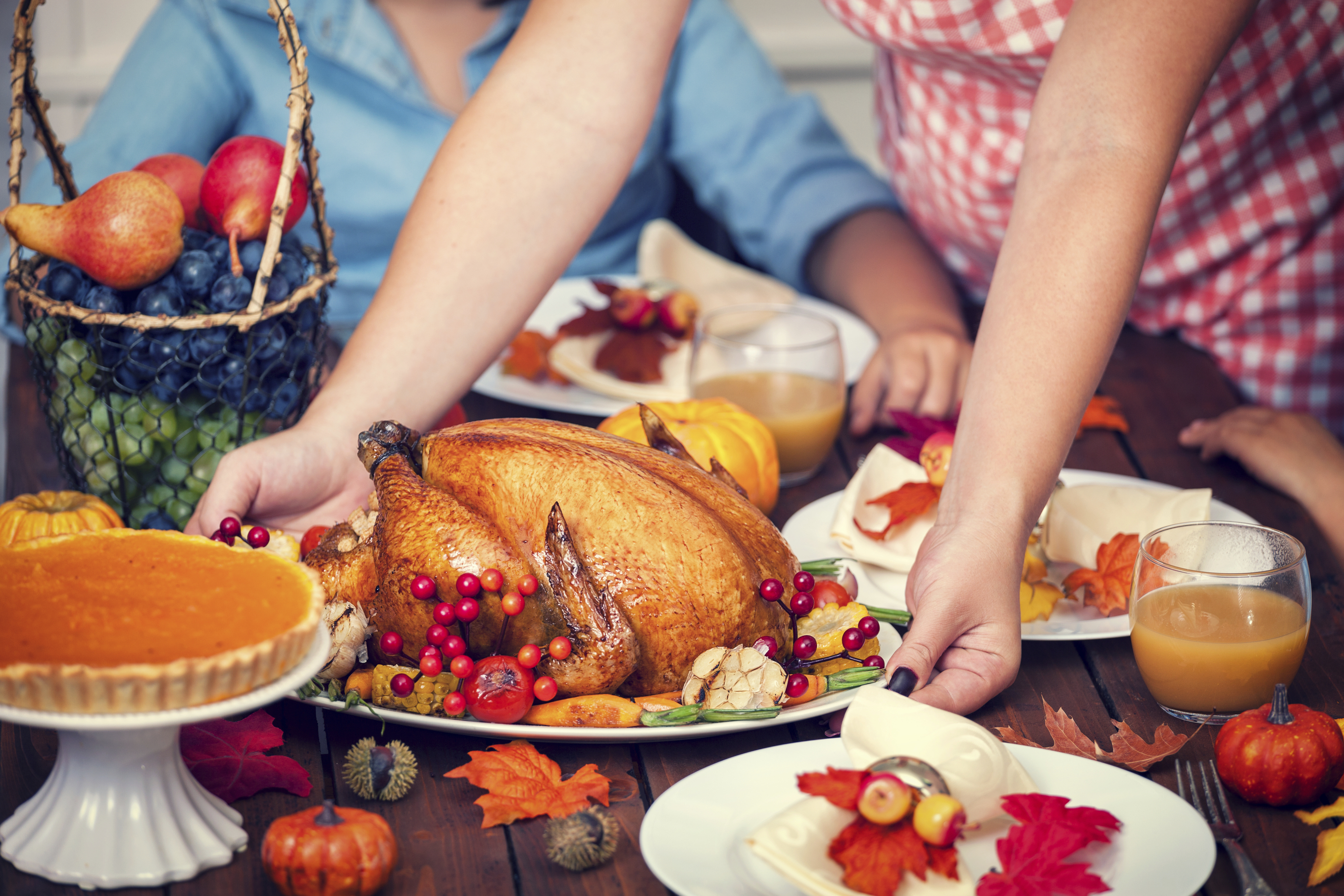 November has basically turned into an entire month of discount shopping, with the best congregating in the day before Thanksgiving through Cyber Monday. But one day in particular stands apart, and once again, it won't actually be Black Friday.
Thanksgiving Day Wins for the Fourth Straight Year
No one is really surprised anymore by retailers remaining open on Thanksgiving Day — in fact, we tend to be more surprised when a retailer closes that day. So it makes sense that this day is taking over as the one with the best deals.
Last year, Black Friday had fewer Editors' Choice deals than either the day before (Thanksgiving) or the following Monday (Cyber Monday). As we expected, Thanksgiving was the one to come out on top, for the fourth year in a row.
Last year, Black Friday had fewer Editors' Choice deals than either Thanksgiving or Cyber Monday.
However, Black Friday still had more deals in general than Turkey Day overall; so by our count, Black Friday had more deals, but Thanksgiving had better deals.
But when it came to Cyber Monday, Black Friday lost on all fronts. Monday showed more Editors' Choice picks, and more deals total, than Black Friday.
Be Wary of Early Sales, Jump on Deals Through the Weekend
Even though the deals are starting in the weeks before Thanksgiving now, that doesn't mean they're noteworthy. The closer to Black Friday, the better the deals tend to be. Last year, there were more than twice as many Editors' Choice picks on Thanksgiving than on the day before.
SEE ALSO: Here's Why You Should Be Skeptical of Early Black Friday Sales
However, don't think the deals are done once Thanksgiving is over. There might be fewer really notable deals over the following few days, but there are still tons compared to the rest of the year. Although there were fewer Editors' Choice deals throughout the weekend, they still amounted to about 26% of all the deals we saw during that period.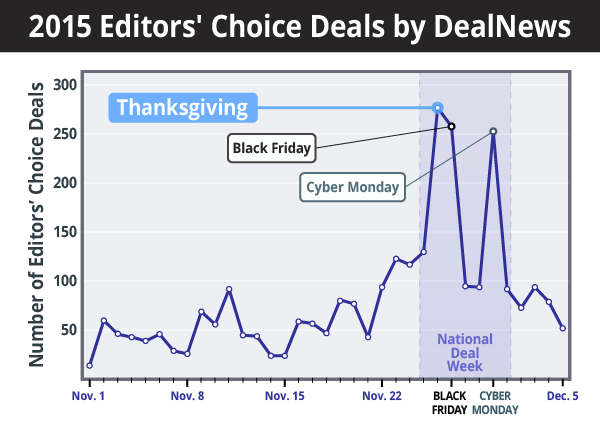 More Stores Closing on Thanksgiving
For years, stores have opened earlier and earlier. But in 2016, the backlash has begun.
The Mall of America and other major shopping centers have announced they will be closed on Thanksgiving this year. They join stores like Costco, REI, and GameStop that were closed on the day last year. Not only did stores attract negative publicity for keeping employees from their families, but reports suggest that in-store sales just weren't worth it. Shoppers will definitely shop on Thanksgiving, but probably not until dinner is over; and then, the convenience of online shopping could win out.
With a decrease in Thanksgiving store hours, retailers could shift their deals and discounts back to Black Friday. Will Thanksgiving lose its Editors' Choice crown in 2016? We will be the first to let you know!
Excited for Black Friday? Check out the DealNews Black Friday hub for the latest updates! You can also subscribe to the DealNews Select Newsletter, download the DealNews apps, or read more buying advice.
---