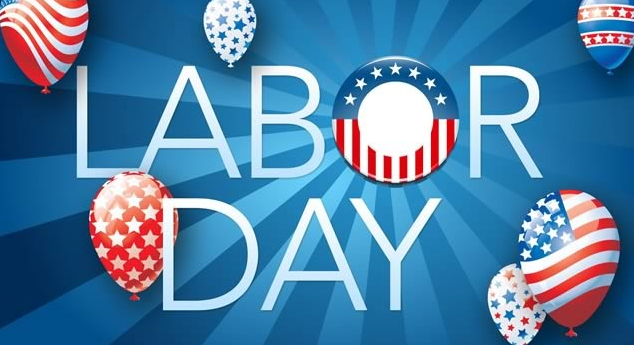 Update: Labor Day sales have started! Click here to see our roundup of the best Labor Day deals so far, or read on for more info about what's still to come.
Labor Day marks the unofficial end of summer, so it's no surprise that it offers the biggest savings on summer clearance items such as swimwear, patio furniture, and BBQ grills.
However, what many consumers don't realize is that this holiday is also a great time for deals on non-summer items like mattresses and laptops. We've analyzed trends from the previous two years to find out where you can save the most money this Labor Day season.
Expect a Month's Worth of Deals
Like most holidays, retailers have turned Labor Day into a massive, multi-week extravaganza. Last year, sales started as early as August 7 and wrapped up on September 5, which means you can expect about a month's worth of deals again this year.
Book Last-Minute Labor Day Travel
The travel industry traditionally kicks things off with sitewide sales from Hotels.com and Orbitz. Hotels.com took 30% off select hotel stays with an extra 5% off, whereas Orbitz offered a slightly stronger sale taking 50% off Labor Day bookings with an extra 15% off. In both instances, the sale was valid on stays up to and including Labor Day weekend. So consumers can use the first weeks of August to pre-book their Labor Day getaways.
During the final week of August, we also saw an Editors' Choice deal from BookIt, which took up to $55 off select hotel stays. If you prefer to stay local for Labor Day, look for a 20% off sitewide coupon from LivingSocial, which should also appear during the last week of August.
Stock Up on Apparel for Next Summer
While it may seem odd buying summer clothes at the end of the season, remember that warm weather can last through most of September and anything you buy this season you can still use next summer. That said, deals on apparel will make up the majority of Labor Day sales. Last year apparel accounted for 35% of all Labor Day sales and you can expect a similar amount of deals this year.
Although you can expect sales from all major brands such as Gap, REI, and Puma, the most notable sales (i.e. sales marked Editors' Choice) came from Abercrombie and The Children's Place, which took 60% and 65% off sitewide, respectively.
Now is Also a Good Time for Designer Apparel
Much to our surprise, Labor Day 2014 turned out to be a good season for deals on luxury brands. Neiman Marcus, Ralph Lauren, Lacoste, and Calvin Klein were just a few of the name-brand designers that held impressive sales last year with discounts that ranged between 20% to 86% off. For suits and work clothes, you can expect high-end retailers like Brooks Brothers and Club Monaco to discount up to 60% off sitewide. Club Monaco went so far as to take an extra 40% off sale items.
Host One More BBQ with Your New Grill
Labor Day is when you'll find the best prices of the year on grills, so grab one while you still have a month (or two) of outdoor cooking weather. Look for sitewide sales from Sears and Target that take from 25% to 60% off various charcoal- and gas-based grills. Discounted brands will include Kenmore, Weber, Char-Broil, and La Hacienda. To compliment your new grill, also look for accessory sales from Target and Sur La Table, which last year slashed prices on grilling equipment by up to 75%.
While you're at it, about 10% of Labor Day sales will focus on patio furniture, so now is also a great time to redecorate for next summer. You'll find sales from major department stores like Walmart, Sears, and Target. Stores such as Home Depot will also discount outdoor tools and appliances, such as leaf blowers, with deals starting as low as $28.
Mattress Sales Will Rival Spring
Mattress deals are generally at their best during the months of April and May. However, we've noticed an uptick in mattress deals during the weeks leading up to Labor Day. US-Mattress, Overstock, and Sears in particular had noteworthy sales taking 50% off select mattresses with an extra 10% to 40% off via a stackable coupon. That's on par with the best mattress deals we see in April and May.
Back-to-School Laptop Deals Are at Their Prime
Consumer electronics will make up 16% of all Labor Day sales, which makes them the second-most discounted item on Labor Day. And though you'll find many sitewide sales throughout August and early September, we've found that the best products to buy during that time frame are laptops and 32" 1080p LCD HDTVs. That's because these items have already been discounted as part of retailers' back-to-school sales, and now that back-to-school sales are in their prime, you'll be able to find the best prices on said items.
As far as laptops are concerned, our data shows that for the past two summers, laptop prices typically drop an extra 8% to 25% in August and early September. It's likely the Microsoft Store will again offer the most aggressive deals on Windows laptops with prices at or around $350 for a mainstream 15" laptop with Intel's latest Core i5 Broadwell CPU, at least 4GB of RAM, and at least a 500GB hard drive.
For Apple users, we recommend bypassing the Apple Store's back-to-school sale, which started later than usual this year, and looking for Mac deals at Best Buy or eBay. There you'll find the 2015 MacBook Air 11" Laptop for around $749. Even better, Micro Center often slashes the 2014 model to $700 with in-store pickup.
A word of advice: Since Labor Day traditionally marks the end of back-to-school season, any laptop deal you find will most likely not surface again until Black Friday. So if you see a good deal, buy it.
The Smallest TVs Get the Biggest Discounts
If you're looking for a TV deal, late August and September tend to see a rise in deals for 32" 1080p LCDs. Last year, prices on these sets dropped 14% during the last weeks of the summer. With average prices at around $175 thus far, you could find deals on these sets in the $150 range come Labor Day. Otherwise, if you're looking for a bigger set we recommend waiting until Black Friday when prices will be at their very best.
So before you bid farewell to the summer, remember to stock up on some essential summer gear because these are the best prices you'll find of the year. Also, be sure to check out our site for updates on the best deals throughout the entire Labor Day season.
---