Sure, the Apple Store is having its first Black Friday "sale" in two years, but the brand is just offering free gift cards with full-price purchases. As such, most shoppers would be better served buying from resellers like Target.

So, we've rounded up all the incredible Black Friday Apple computer, iPhone, and iPad offers for your perusal! These are sure to go fast, so check back often — we'll be updating this page with all the latest and greatest deals.
NEW!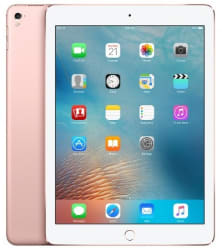 Apple iPad Pro 9.7" 32GB WiFi Tablet
Store: Target
Price: $449 EXPIRED
Shipping: Free shipping
Lowest By: $97
Expiration: November 27

For shoppers looking for a high-powered iPad, this might be the deal of the season. Target once again has stock of its top doorbuster, slashing the price of the 32GB iPad Pro to just $449. That's the best deal we've seen that hasn't required an .edu email address, and it's currently the lowest price you'll find now by $97.



NEW!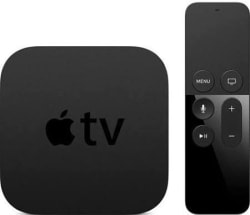 Current-Gen Apple TV 32GB Media Receiver
Store: Target
Price: $113 EXPIRED
Shipping: Free shipping
Lowest By: $24
Expiration: November 28

It's true that we've seen this current-generation Apple TV for less before — it fell to $100 in September — but discounts since then have been rare. Thus, this could be your best opportunity to snag a deal before the holidays since most stores charge $149. ) It features a 64-bit A8 chip, 802.11ac wireless, 1080p streaming, AirPlay and iCloud integration, Bluetooth 4.0, Ethernet, and HDMI. Running on an all-new tvOS, it also has a touchpad remote with Siri integration, games and other apps, universal search across video services, live sports scores, and weather on demand.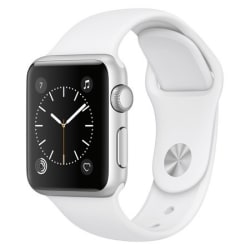 Apple Watch Series 1 38mm Sport Watch
Store: Target
Price: $198 EXPIRED
Shipping: Free shipping
Lowest By: $11
Expiration: November 27

If you've been patiently waiting for this discount on the upgraded version of the original Apple Watch, Target's got you covered if you want a White Sport band. (Macy's offers it in Rose for about the same price.) That's $71 under yesterday's mention, which was bundled with $75 in Kohl's Cash, and the lowest outright price we've seen. (It's the best now by $11, although most merchants charge $269 or more.) It features a 1.3" 272x340 OLED Retina touchscreen display with Ion-X glass, S1P dual-core processor, microphone, speaker, 802.11n wireless, Bluetooth 4.0, heart rate sensor, accelerometer, gyroscope, 18-hour rechargeable Li-ion battery, aluminum case, and fluoroelastomer band.

Of note, the 42mm version is available in Cocoa, Black, White, or Midnight Blue for $228. That's a $2 drop from yesterday.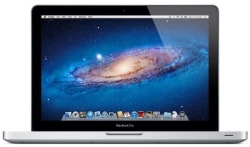 MacBook Pro Ivy Bridge Core i5 2.5GHz 13.3" Laptop
Store: eBay
Price: $779.99 EXPIRED
Shipping: Free shipping
Lowest By: $78
Expiration: November 30

With new MacBooks recently released, it's no surprise that we're seeing a few sales on the older models. This previous-gen MacBook Pro laptop in Silver from Electronics Valley via eBay is at the best price now by $78. Features include an Intel Core i5-3210m 2.5GHz Ivy Bridge dual-core processor, 13.3" 1280x800 LED-backlit LCD, 4GB RAM, 500GB hard drive, SuperDrive, AirPort Extreme (802.11n wireless), Bluetooth 4.0, SDXC card slot, Facetime camera, Thunderbolt port, and Mac OS X 10.8 (Mountain Lion).




iPhone 7 or 7 Plus for T-Mobile
Store: T-Mobile
Price: $0 with trade-in EXPIRED
Discount: 750
Expiration: November 27

As of today, trade in a qualified last-generation smartphone and use your new smartphone on an eligible T-Mobile service plan to get a new iPhone 7 or 7 Plus for free. (You'll receive 24 monthly bill credits to cover the cost of the phone, although you must pay sales tax.) That's the best trade-in offer we've seen from T-Mobile this year; we saw a similar deal in September, but that was for the iPhone 7 only. Older trade-ins are subject to additional fees. Click these links for exact iPhone prices.

Not a current T-Mobile customer? Combined with the deal above, you'll get a $200 Prepaid MasterCard for free for every number you switch to T-Mobile. (It's valid for up to 12 lines, up to $2,400 total.)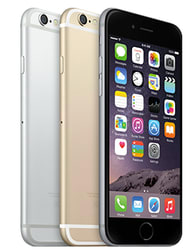 Refurb Unlocked iPhone 6 16GB AT&T Smartphone
Store: eBay
Price: $249.99 EXPIRED
Shipping: Free shipping
Lowest By: $159
Expiration: November 29

Especially great if you need to replace your iPhone but don't want to upgrade to the newest model, this unlocked iPhone 6 for AT&T is a pretty affordable stocking stuffer. You'll save $159 over the cost of a new model with this Editors' Choice refurbished handset from Cellfeee via eBay. Choose from Silver, Space Gray, or Gold.

Note that no warranty information is provided. This unit will have minor scuffs and/or scratches on the body and screen and includes an aftermarket charger.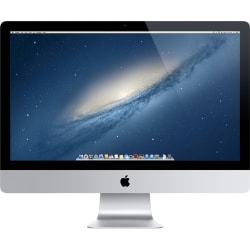 iMac Haswell Core i5 2.7GHz 21.5" Desktop
Store: B&H Photo Video
Price: $899 EXPIRED
Shipping: Free shipping
Lowest By: $334
Expiration: December 5

Just because it's an older model doesn't mean this iMac can't hold its own. It was praised for its internal improvements over the previous generation, and is still a solid pick today. You'll save $334 on this 2013 model, which last dropped this low back in February — it's still the lowest price we've seen for a new unit. Features include an Intel Core i5-4570R 2.7GHz Haswell quad-core processor, 21.5" 1920x1080 LED-backlit display, 8GB RAM, 1TB hard drive, Intel Iris Pro 5200 graphics, 802.11ac wireless, two Thunderbolt ports, four USB 3.0 ports, FaceTime HD camera, Bluetooth 4.0, Gigabit Ethernet, Magic Mouse, wireless keyboard, and OS X Yosemite.