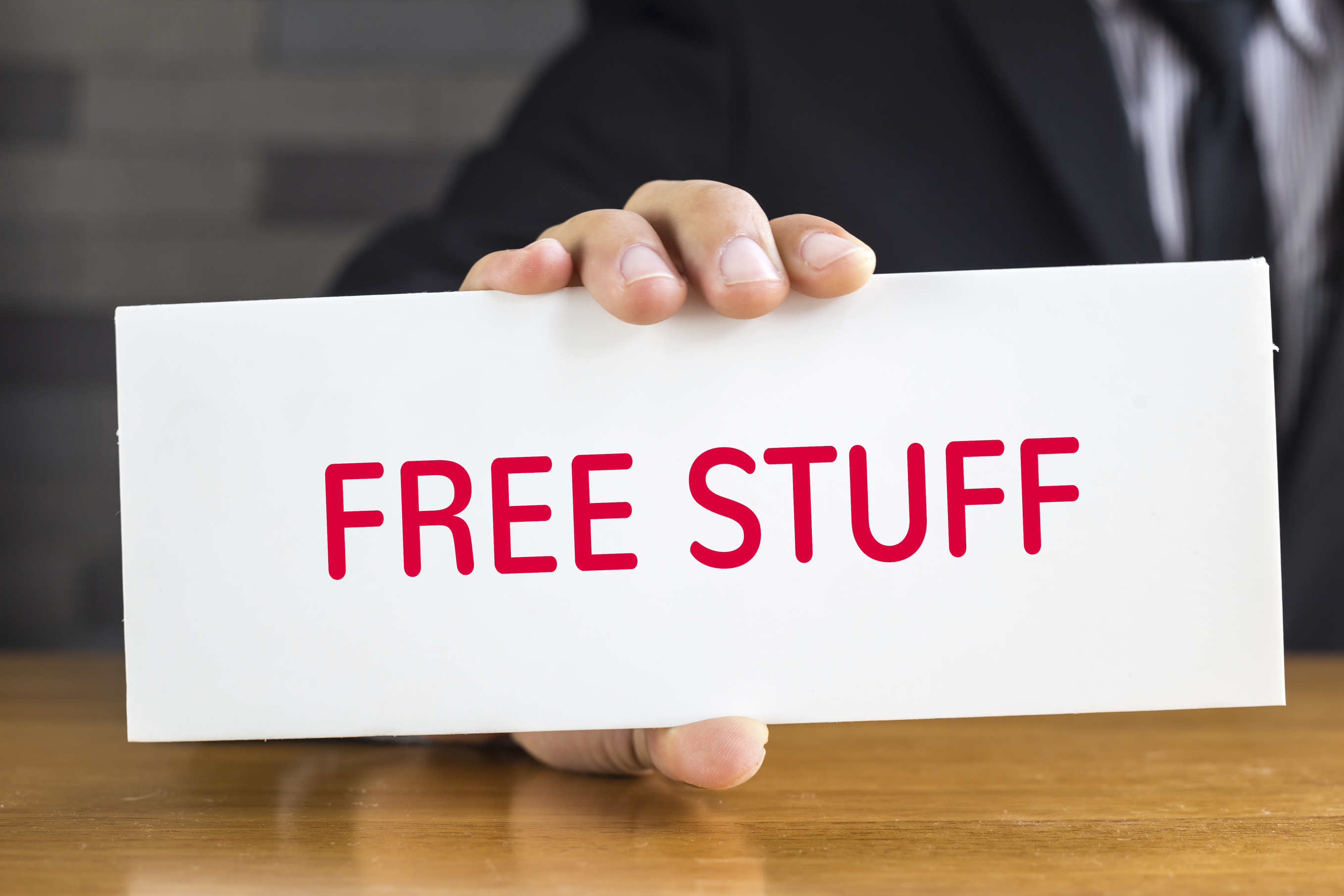 Black Friday edges ever closer and we're making as much room in our budgets as possible for discounted goodies on the day.
For those whose budgets aren't healthy enough for a shopping spree, we're seeing more and more freebies to get you out of bed on the biggest shopping day of the year. To help you prepare for some serious savings, we've added them to the our list of confirmed freebies below. With this in hand, all that's left to do is ready your sneakers, prepare a strong batch of coffee, and get your Black Friday game face on.
Be sure to bookmark this page, as we'll be updating it with more offers as they trickle in.
Best Black Friday Freebies for 2016
Freebie: Be one of the first 600 outdoor fiends in line at Cabela's on Black Friday and you'll have the chance to score one of many very impressive freebies, including free Bradley Original smokers and cash cards. Stores open at 5am.
Freebie: The first 200 Thanksgiving shoppers in-store at Bon-Ton will receive a free gift card, valued between $5 and $500. There is guaranteed to be one $500 gift card at each store; outlets open at 5pm.
Freebie: Bookworms who are one of the first 100 customers in-store at Half Price Books on Black Friday will nab themselves a $5 gift card and a tote bag for free. Even better, one very lucky book lover's bag will include a $100 gift card.
Freebie: The first 75 people in line at Beall's on Thanksgiving will find themselves entered into each stores' Instant Giftspiration draw, in which the three luckiest recipients will get a $100, $75, or $50 gift card. The 72 other customers will receive a $10 gift card instead. The store opens at noon.
Freebie: After a long, hard Friday of shopping, why not bring the kids along to your local Home Depot for some family time? From 9am to noon local time on Saturday November 26, most stores nationwide will host a Black Friday picture frame workshop for kids for free. Each participant will get to keep their craft and will receive a certificate of achievement, a workshop apron, and a commemorative pin, also for free.
Freebie: Another freebie to keep the kids happy while you shop can be found at Bass Pro Shops on Thanksgiving and Black Friday. Santa will be in-store at most locations after 10 am to hear your little ones' requests. They can even get a free photo with the guy, as well as taking part in free crafts workshops that afternoon.
Freebie: If you're getting up to shop Fred Meyer's Black Friday sale at 5 am, you'll need some sugar and refreshments to keep you awake while you save. Luckily, the store has promised to replenish its early customers with free coffee, juice, and donuts.
Freebie: On Thanksgiving, JCPenney will be offering coupons for $10 off orders over $10, or $100 off $100 — which means that if you're splurging on its doorbusters anyway, you'll essentially get up to $100 worth of goods for free. Plus, each store will have at least one $500 off $500 coupon. You'll then have up to Christmas Eve to make use of your cost-cutting coupon.
More Black Friday Freebies
Shopko: Starting at 4pm on Thanksgiving, the first 100 shoppers in Shopko will get a free $10 gift card and a $500 Holiday Bonus Coupon Book. Both are valid from November 27.
Belk: The first 200 customers in-store on Thanksgiving and Black Friday will get a free gift card valued from $5 to $1,000. Doors open at 4pm on Thanksgiving and 5am on Black Friday.
Excited for Black Friday? Check out the DealNews Black Friday hub for the latest updates! You can also subscribe to the DealNews Select Newsletter, download the DealNews apps, or read more buying advice.
---
Related DealNews Blog posts: