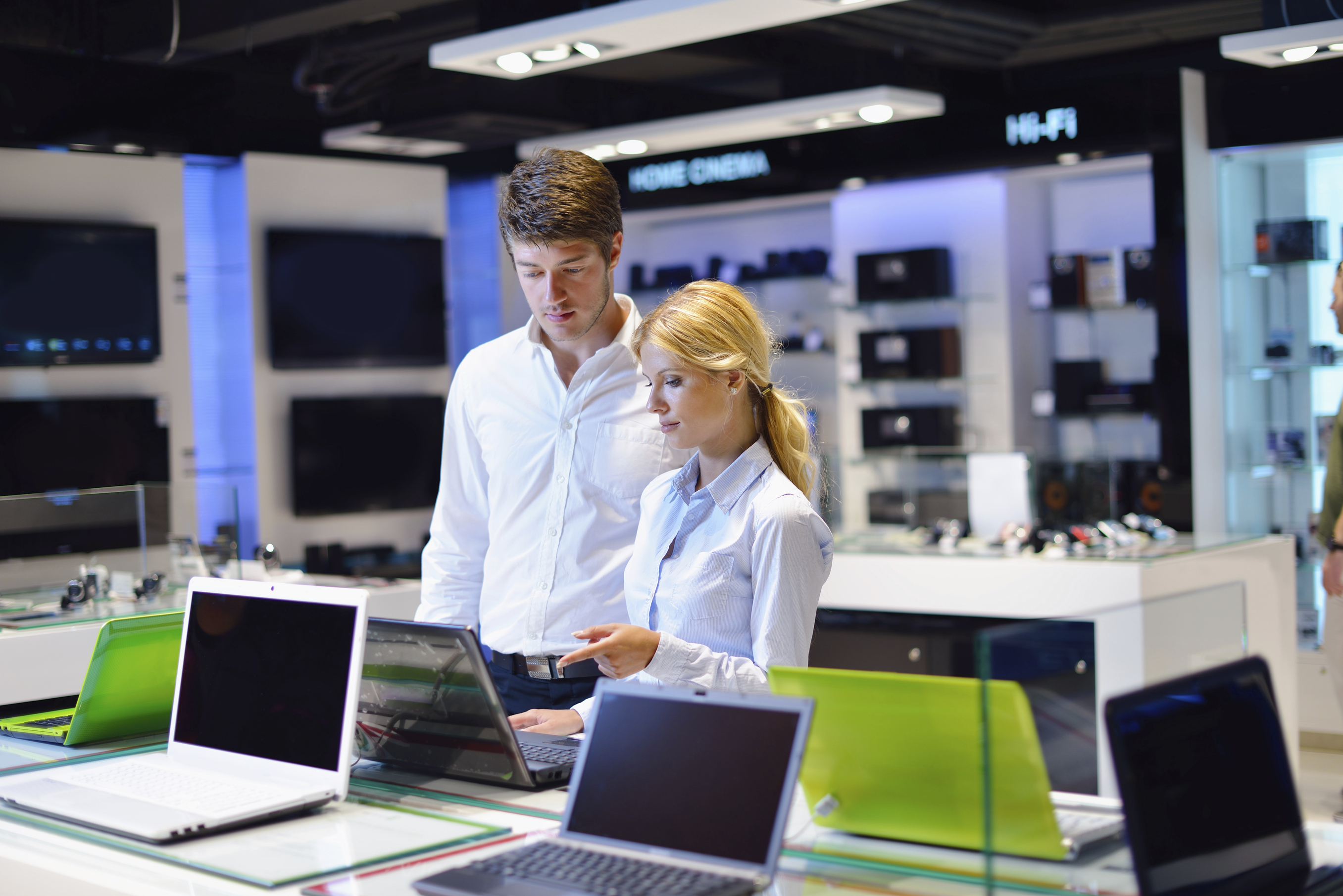 Update: Many stores have already unveiled their sales, and we've been rounding up the best Black Friday laptop deals. Check out our list of the top offers, or read on for what's still to come.
The Best Black Friday Laptop Ads
Whether you're looking to upgrade your own machine or buy someone a laptop as a gift, Black Friday is an opportune time to find deals. Usually we see better machines for less money than the year before.
But perhaps we've reached the limit of how low prices can go. While we do expect to see cheaper machines with better specs, it looks like such deals won't be as abundant this year as in the past. Thus far, we've only seen a handful of deals that approach our Black Friday price predictions for mainstream, bargain, and Chromebook machines. That said you still get more for your buck than ever before, as the deals below prove.
NEW! Lenovo IdeaPad 310 i7 15.6" Laptop for $489.99 at Office Depot
Available online only, this i7 Skylake machine is slightly more than our predicted price of $449 for laptops with this processor, but it includes three times the RAM (12GB) and a hard drive that's twice as large (1TB). Office Depot no doubt expects this to be a hot item as it's limiting purchases to one per customer.


Dell Inspiron 11 3000 11.6" Laptop for $99 at Dell Home
We predicted that bargain laptop doorbusters would be around $110, and this Inspiron beats those predictions. Most recently, we saw this model for $100 in August. This doorbuster is an online exclusive, available at 6 pm ET on Thanksgiving Day.


Acer Chromebook 1080p IPS 14" Laptop Bundle for $65 off at Costco
We predicted that Chromebooks would drop to as low as $95, and while this particular one isn't that low, it's still the best deal we've seen for this model. This particular Chromebook has only dropped as low as $269 at other retailers, and those deals didn't include anything bundled with it. We're expecting this deal, which is bundled with an Acer wireless mouse, to be around $230. It's available online only.


HP 15-ay195nr 2.5GHz 15.6" Laptop for $329.99 at Office Depot
We expected prices on i5 machines to drop to $300, but for configurations with only 4GB RAM and 500GB hard drives. This laptop has twice the RAM and double the capacity for just slightly more, and with Intel's new Kaby Lake processor to boot.


HP 15-ay068nr 2.5GHz 15.6" Laptop with Microsoft Office 365 for $430 at BJ's Wholesale Club
We predicted that we'd see i7 Skylake laptops drop in price to $449. This deal beats that price and not only comes with Microsoft Office 365, but 8GB RAM and a 1TB hard drive, which is double the memory and capacity of our predictions.


HP 2.7GHz 15.6" Laptop for $449.99 at Office Depot
As we stated above, we thought we'd see i7 laptops for $449 on Black Friday. This i7 is just a buck more and comes with a Kaby Lake processor. Also like the above, it includes 8GB RAM and a 1TB hard drive.


Excited for Black Friday deals? Consider subscribing to the DealNews Select Newsletter to get a daily recap of all our deals; you never know when a Black Friday price will be released! You can also download the DealNews apps, check out the latest Black Friday ads, or read more buying advice.
---