If you missed out on Black Friday's excellent gaming offers, no worries! You can still bag some of the best video game deals of the season today. We've rounded up the sweetest Cyber Monday selections so far, but check back often. We'll be updating this page with the freshest deals as they come rolling in.
NEW!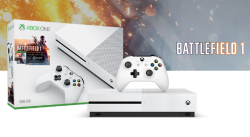 Xbox One S 500GB Console Bundles
Store: Walmart
Price: $249 EXPIRED
Shipping: $5.97 s&h
Expiration: December 2

No matter what options you choose, this Xbox bundle bargain from Walmart gets our Editors' Choice seal of approval! First, add a $40 gift card to your bundle. Then, take your pick of Xbox One S 500GB console bundles: Battlefield 1 or Minecraft. Finally, choose a 4K movie: Deadpool, X-Men: Apocalypse, Independence Day: Resurgence, Fantastic 4, or Now You See Me. Assuming you use the gift card, that's the best we could find for any combination of these items purchased separately elsewhere now by $38, although yesterday we briefly saw the Xbox One S Minecraft console for $14 less (also bundled with a $40 gift card, but not a 4K Blu-ray).



NEW!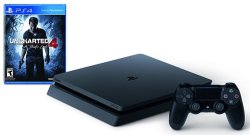 PlayStation 4 Slim 500GB Uncharted 4 Console Bundle
Store: Target
Price: $212.49 in cart EXPIRED
Shipping: Free shipping
Lowest By: $37
Expiration: November 29

One of the most popular deals of Black Friday is back and cheaper than ever! Get the new slim PS4 bundled with a copy of Uncharted 4: A Thief's End for the in-cart price of $212 at Target or Amazon. That's a current low by $37, the best outright price we've seen, and an obvious Editors' Choice pick. The PS4 Slim features the same internal specs as the original PS4, but it has a slimmer exterior. It includes a DualShock 4 wireless controller, and HDMI and USB cables.

Of note, as we mentioned earlier this week, Amazon Prime members in select cities who haven't used Amazon Prime Now yet can apply coupon code "15OFFNOW" to drop it to $197.49. (Plus the same code will bag you a $5 off coupon for later use.)



NEW!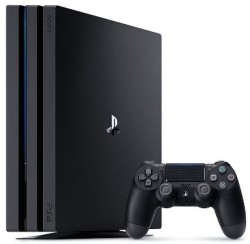 PlayStation 4 Pro 1TB 4K Console
Store: Target
Price: $339.99 in cart EXPIRED
Shipping: In-store pickup
Lowest By: $30
Expiration: November 29

The slim PS4 offers no upgraded components over the previous generation, whereas the PS4 Pro is a big leap forward in almost every way. If you're a Sony fan who's looking to future-proof, this incredible Editors' Choice deal should grab your attention, even though it lacks any bundled games. Add this console to cart to get it for $340, which is $30 under last week's mention, a $30 low, and easily the best deal we've seen. The PS4 Pro features an upgraded AMD Polaris GPU, with up to 4K streaming and 4K auto-upscaling for video content. Plus, select PS4 games also receive graphical upgrades.



NEW!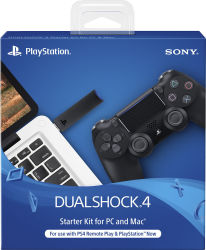 PlayStation Now DualShock 4 Starter Kit
Store: eBay
Price: $39.99 EXPIRED
Shipping: Free shipping
Lowest By: $30
Expiration: November 29

On Black Friday, many retailers offered the DualShock 4 controller alone for $40, so this tidy bundle is a steal at the same price! This Editors' Choice pick includes PS4 controller and a USB adapter for your computer. Click here to learn more about the PlayStation Now game streaming service.



NEW!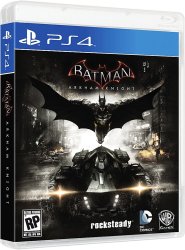 Batman: Arkham Knight on PS4 or Xbox One
Store: GameStop
Price: $9.99 EXPIRED
Shipping: In-store pickup
Lowest By: $6
Expiration: December 1

Boasting a sparkling average of 87 on Metacritic, Batman: Arkham Knight was met with almost universal praise on console. (And we all agreed to never talk about the terrible PC port again.) If you don't have this essential piece of the Arkham collection, add it to your PS4 or Xbox One library today for just $10 — the best deal now for either platform by at least $6.

Toys"R"Us offers it for the same price for Xbox One via in-store pickup.