Friday is still a couple of days away, but you can teat yourself now with our picks in the week's best deals under $10. Score a LEGO kit for less, try some healthy treats, and more.

Udemy Online Courses
Store: Udemy
Price: $10 via code "ENDMARCH10" EXPIRED
Expiration: April 3

Okay, so it's technically not under $10, but it's still an excellent deal. You can score most of Udemy's online courses for $10 via the coupon code above. This is your chance to learn new skills, like The Ultimate Drawing Course, or Become A Game Developer. Other subjects include web development, business, coding, graphic design, and music. Some exclusions may apply.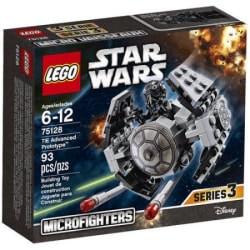 LEGO Star Wars TIE Advanced Prototype
Store: Walmart
Price: $7.93 EXPIRED
Shipping: In-store pickup, or $5.99 s&h
Lowest By: $1
Expiration: May 23

If you've already gone to the dark side, then you might as well score this LEGO Star Wars TIE Advanced Prototype set. Prepare to eliminate the Rebel X-wings with this 95-piece set, which has missile launchers that fire when you flick the back of them. It features movable wings, dual-flick missiles, and an open cockpit.

Amazon charges the same with free shipping for Prime members, Target charges a close price via in-store pickup.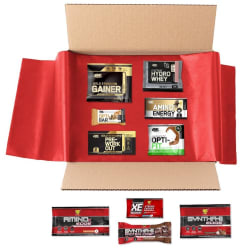 Optimum Nutrition Sample Box with $8 Amazon Gift Card
Store: Amazon
Price: $7.99 EXPIRED
Shipping: Free shipping
Expiration: April 17

Prime members can give their workout a boost with this sample box for basically nothing. That's because you'll score a $7.99 Amazon credit, so you can stock up on any products you want to add to your fitness routine. (The credit must be used towards purchases of Optimum Nutrition and BSN products.) It includes 10 sample size items. It's limited to one box per customer.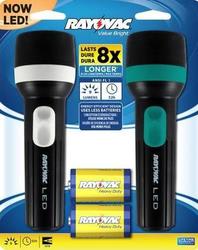 Rayovac Value LED Flashlight 2-Pack
Store: Walmart
Price: $4.47 EXPIRED
Shipping: In-store pickup, or $5.99 s&h
Lowest By: $9
Expiration: March 31

It might not be a fun purchase (unless you're really into shadow puppets), but this Rayovac LED flashlight 2-pack is something you'll be glad to have around the next time your power goes out. These handy tools are great for emergencies, night walks, and anything in between. Each flashlight features a 9-lumen bulb and 131-foot beam distance. Two D cell batteries are included.

Amazon has it for the same as an add-on item with purchases of $25 or more.





AmazonBasics 1mm Ballpoint Pens 100-Pack
Store: Amazon
Price: $3.95 EXPIRED
Shipping: Free shipping via Subscribe & Save
Lowest By: $3
Expiration: April 3

You'll be glad you bought this 100-pack of pens the next time Ted from accounting walks off with yours. These AmazonBasics 1mm ballpoint pens are so affordable, you could even hand them out to all your coworkers without batting an eye. Or you can horde them all for yourself (we won't tell). It includes 50 black and 50 blue pens.

Be sure to cancel Subscribe & Save after your order ships to avoid being billed for subsequent shipments.