Complete your tool collection with the week's best tool deals and finally finish all those DIY projects you've been wanting to do. Bag a DeWalt screwdriving set, a modular storage cabinet to organize all your sets, and more.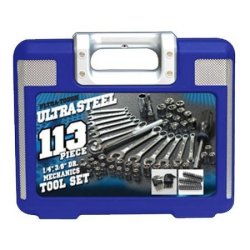 Ultra Steel 113-Piece Mechanics Tool Set
Store: Walmart
Price: $14.87 EXPIRED
Shipping: In-store pickup, or $5.97 s&h
Lowest By: $4
Expiration: January 21

Take on DIY projects with ease with this 113-piece mechanics tool set. It makes a handy addition to any toolbox, whether for your hobbies or any repair jobs that might pop up around the house. This set includes an array of bits, wrenches, and sockets. Plus, it includes 3 holders for bits, 2 hex key holders, and 1 blow mold case.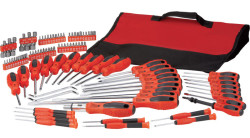 Ironton 100-Piece Screwdriver Set
Store: Northern Tool
Price: $19.99 EXPIRED
Shipping: In-store pickup, or $9.49 s&h
Lowest By: $34
Expiration: February 6

Stop digging in a junk drawer to find the right size screwdriver and instead be prepared with this Ironton 100-piece screwdriver set. You'll save $34 on this Editors' Choice set, which includes nearly every size and type of fastener bit. This set will have you covered for jobs that require slotted, Phillips, Torx, Posi, square, hex, and more. It includes a ratcheting bit driver, 37 assorted screwdrivers, 50 assorted 1" power bits, 12 nut driver bits, and carrying bag for convenient and organized storage.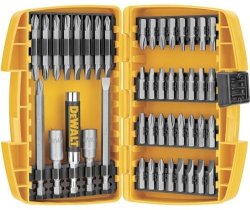 DeWalt 45-Piece Screwdriving Set
Store: Sears
Price: $9.55 EXPIRED
Shipping: In-store pickup, or $6.25 s&h
Lowest By: $2
Expiration: January 25

Perfect for smaller spaces and beginner DIY gurus, this DeWalt 45-piece screwdriving set has the most essential pieces you're likely to need. You'll save $2 on this Editors' Choice pick, but most retailers typically charge at least $15. Plus, it comes with a convenient carrying case to keep your set organized as well as easy to carry. It includes Phillips, square, slotted, and double-ended bits.

Of note, Shop Your Way Rewards members will earn a Sears credit with this purchase and may be eligible for additional credits and discounts.

Amazon charges the same with orders of $25 or more.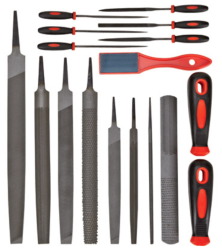 Ironton 17-Piece File Set
Store: Northern Tool
Price: $11.99 EXPIRED
Shipping: In-store pickup, or $6.99 s&h
Lowest By: $13
Expiration: January 22

Great for metalworkers of nearly any level, this Ironton 17-piece file set is an economical set with a wide variety of uses. This Editors' Choice set is just what you need to get started with metal filing. It includes 6", 8", and 10" mill files, a 6" round file, 6" triangle file, 8" shoe rasp, and 8" half round rasp. Even better, it also comes with 2 soft plastic handles, 6 needle files, and a steel brush.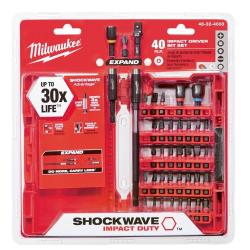 Milwaukee 40-Piece Impact Bit Set
Store: Home Depot
Price: $19.97 EXPIRED
Shipping: In-store pickup, or $5.99 s&h
Lowest By: $10
Expiration: January 18

Prevent stripping and reduce wobble with this Milwaukee 40-piece Shockwave Impact duty steel driver bit set. It purports to have a durable design to handle even the most demanding jobs, and provides 30 times longer life. Easily complete a number of jobs with this versatile set. It features custom alloy 76 steel construction, optimized shock zone geometry, and a carrying case with pull latch.