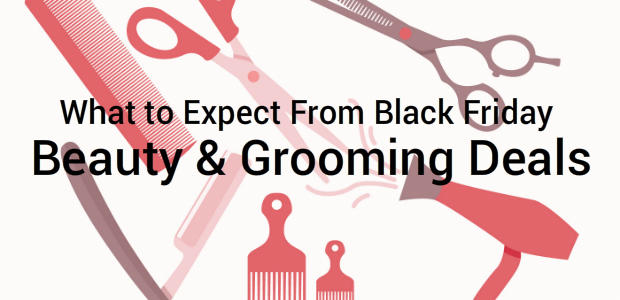 Although good quality beauty products can be costly, Black Friday week frequently sees prices drop on some of our favorite brands, from Kiehl's to Chanel, Gillette to GNC, so we're looking to stock up on all things clean once the shopping season rolls around.
This year for our Black Friday predictions, we've created a "cheat sheet" with the top tips you need to know when shopping this season. For savvy consumers who want more information, scroll down for our in-depth analysis.
So what can you expect from Black Friday beauty deals? Read on below! Then, consider signing up for the DealNews Select newsletter to keep track of the latest deals in your inbox, or download our app to have them at your fingertips.
The Cheat Sheet: Black Friday Beauty Predictions
Deals and Prices to Expect
Free no-minimum shipping at select stores will put beauty items at all-time lows


Free samples will make up the bulk of Editors' Choice offers


Prime members to nab shipped, low-cost beauty items at Amazon
3 Quick Tips You Need to Know
Expect to see the best beauty deals in the week leading up to Black Friday


Amazon Subscribe & Save deals result in low prices when buying in bulk


Check for free store memberships that can land you better deals
Want more details on how, what, where, and when to buy beauty deals this Black Friday? Then check out our full analysis below.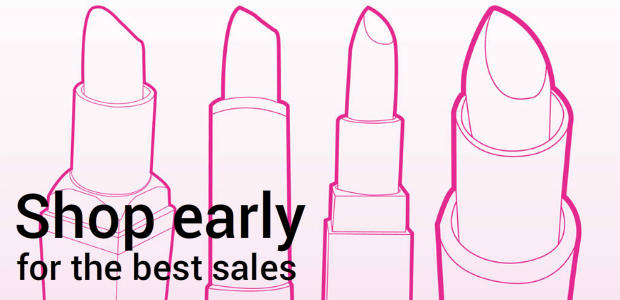 When to Shop
Black Friday Beauty Sales Peak Before Thanksgiving
Although Black Friday is the belle of the ball, it's not the only day you can nab a great deal during the late November shopping season. In fact, when we took a look back at Black Friday of the past, we found that most of the best beauty offers dropped in the days leading up to shoppers' favorite Friday.
Four days before Black Friday last year is when we saw the highest percentage of Editors' Choice beauty deals.
In fact, it was on November 23 (a whole four days before the big day) that we saw the highest percentage of Editors' Choice beauty deals last year. On that day, 50% of the total number of deals published in the category were deemed worthy enough of our highest accolade. By the time Black Friday itself rolled around, that fell to 33%. Although a significant fall, those deals still substantially beat the lackluster offers we saw through September and October of that year, where only 10% of the deals met the mark for Editors' Choice consideration.
Despite the bulk of the best deals falling early in the week, most of the top health and beauty outlets kicked off their Black Friday sales a few days later. On the day before Thanksgiving, GNC, Perfumania, and Dorco all slashed their prices and opened their virtual doors to the hoard of budget-conscious beauty shoppers.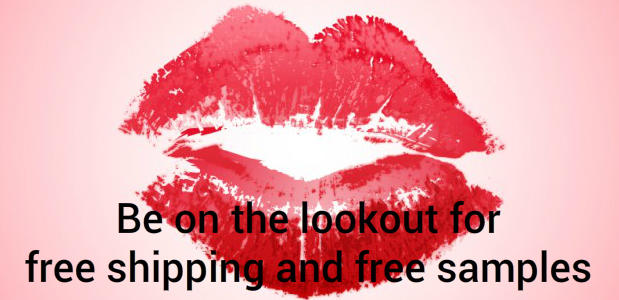 What to Buy
Free Shipping on All Things Fragrant
On Black Fridays past, the bulk of the best Editors' Choice deals we've seen on beauty goods came thanks to rare sitewide free shipping offers at select stores. In fact, 66% of the total health and beauty deals listed through Black Friday week last year featured no-minimum free shipping, while a selection of big stores dropped their minimum purchases to as low as $10.
Reader-favorites Kiehl's, The Body Shop, and Burt's Bees all touted complimentary shipping during their Black Friday week sales, which knocked the price of already discounted grooming products, like shampoos, hand creams, and makeup to all-time price lows. For the more boring essentials like toothbrushes, razors, and soap, we shopped Target for Editors' Choice lows as the department store also offered free delivery on all items across the store.
Stock Up on Free Samples
Nothing beats a freebie, especially when you're spending big bucks on Black Friday. Luckily, throughout the shopping week you can expect a host of beauty stores to be giving away free samples.
These might not sound all that enticing at first, but last year we frequently saw deluxe and full-size bottles of top-selling lotions and potions for absolutely nothing. In 2015, all free sample deals listed throughout Black Friday week were labeled Editors' Choice, as opposed to just 6% of the total from the rest of the year. So this year, expect to see a massive bump in the quality of sample deals.
Kiehl's will likely offer multiple deluxe samples, regardless of the order size, and Walmart is known to give away full-size products for free.
Once again, it was Kiehl's that stole the sample show a year ago by offering the choice of multiple deluxe samples to all customers (regardless of their minimum spend). Keep an eye on Walmart as well; the store frequently gives away full-sized samples of popular items, like feminine hygiene goods and deodorant.
Big Deals — and Low Stock — at Amazon
Amazon is the undisputed king of Black Friday. The store always lists the most Editors' Choice-worthy deals during the season, mostly thanks to its short-lived but highly sought-after Lightning Deals. It is in this section, or via the store's Subscribe & Save service, that the bulk of Editors' Choice health and beauty deals emerge.
Based on our records from previous Black Fridays, we expect to see around 30% of all the beauty deals listed via Amazon to earn our Editors' Choice mark. This is a substantial increase from the norm, as we generally see just 15% of these sweet deals make the cut throughout the rest of the year.
Bodybuilders and fitness gurus can expect to see top deals on protein powders, while those more interested in a little pampering can bag cheap and cheerful hand creams, shampoo packs, and all things makeup-related. Amazon will be especially good for finding discounts on beloved drugstore brands like Nivea, Aussie shampoo, Eucerin, and more.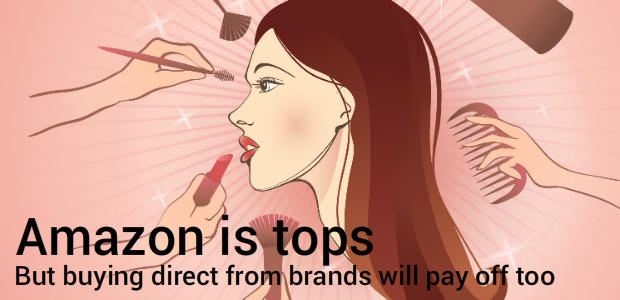 Where to Shop
Amazon Is Number One for Drugstore Brands
We recommend that Amazon be among the first stores you hit up during Black Friday week, as around 15% of the total number of beauty deals listed throughout the shopping holiday will be from the megastore. As mentioned above, the outlet's Subscribe & Save service and Lightning Deals sections frequently feature highly discounted makeup and grooming products that won't last long, but will be worth the early morning start.
These Stores Multiply Your Savings
Beauty brand favorite Kiehl's should also be on your list. Not only has it offered free sitewide shipping throughout past holiday seasons, but it also offered a choice of deluxe samples with each order. All of the Kiehl's deals listed a year ago earned our coveted Editors' Choice mark, so you can expect to find some of this year's top deals there again in 2016.
We're also expecting to see free shipping offers at The Body Shop and Burt's Bees, coupled with impressive storewide discounts — both of these stores' Black Friday sales met the Editors' Choice standard in previous years.
What are you hoping to see with beauty deals this year? Let us know in the comments, check out all our Black Friday predictions below, and don't forget to bookmark our Black Friday homepage for all the latest ads, deals, and analysis.
---
The Complete Black Friday Predictions
---
Excited for Black Friday deals? Consider subscribing to the DealNews Select Newsletter to get a daily recap of all our best deals; you never know when a Black Friday price will be released! You can also download our app, or check out all our features for more buying advice.