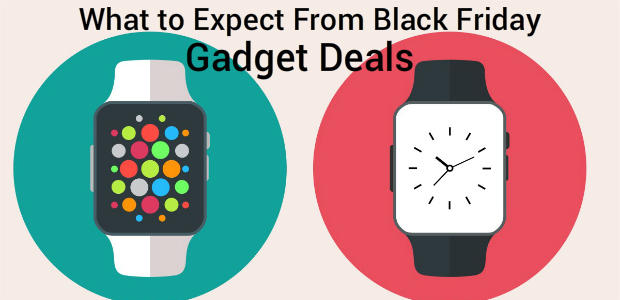 Update: The big day is almost here, and we're already seeing Black Friday electronics!

Click here to see our roundup of Black Friday electronics you can buy now, or read our roundup of the best electronics ads to see what's still to come.
Some of the best savings you can find this Black Friday are on electronics, but that means more than just TVs, computers, and phones. We'll help you learn what deals to expect on those other gadgets you crave, like fitness trackers, headphones, cameras, smartwatches, and Bluetooth speakers.
This year for our Black Friday predictions, we've created a "cheat sheet" with the top tips you need to know when shopping this season. For savvy consumers who want more information, scroll down for our in-depth analysis.
So what can you expect from Black Friday electronics deals? Read on below! Then, consider signing up for the DealNews Select newsletter to keep track of the latest deals in your inbox, or download our app to have them at your fingertips.
The Cheat Sheet: Black Friday Electronics Predictions
Prices to Expect
Inexpensive fitness trackers for $30 or less


FitBit Blaze for $140


Apple Watch Series 1 for $200


Off-brand smartwatches from $20, brand-name smartwatches for $80


Cheap Bluetooth speakers for $10 or less


Amazon Echo for $100


Amazon Tap for $65


Headphones from Sennheiser, Bose, and more for 50% to 75% off
5 Quick Tips You Need to Know
Smaller electronics are prone to deals that include large free gift cards — fitness trackers and smartwatches in particular.


The best camera deals will be on bundles that include lenses and accessories, but some will require a rebate.


Cyber Monday is a great day for fitness tracker deals.


Look for big sitewide sales on headphones.


Canon will offer a ton of refurbished camera deals.
Want more details on how, what, where, and when to buy electronics deals this Black Friday? Then check out our full analysis below.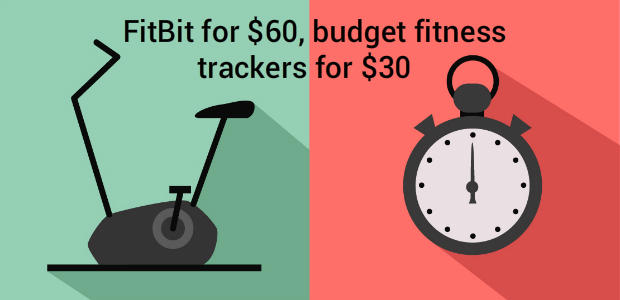 What to Buy: Fitness Trackers
Budget Fitness Trackers Under $30 — or Free
We saw some excellent deals last year on fitness trackers, including the Samsung S Health Activity Tracker for free — and then a week later for $2. Although that was the only deal quite that incredible, those who simply want a basic fitness tracker to count their steps, sleep, distance, and calories will definitely find a great deal. Not counting the Samsung deal, we saw several fitness trackers for $30 or less during the weeks of Black Friday and Cyber Monday.
FitBits From $60
If you're looking for a FitBit, prices for the Flex started around $60 last year. Most newer models also snagged an all-time price low during the Black Friday weekend, including the Charge HR at $60 off list (if you used the bundled store credit) and the Surge for $80 off list. We expect the FitBit Blaze to dip to $140 this year, most likely as an advertised Black Friday or Cyber Monday special. Cyber Monday is a great day for fitness trackers — we saw twice the deals for these products on Cyber Monday as Black Friday.
Fitness Tracker Deals Are Widespread... and Unpredictable
That's a lot of good news. The bad news? Fitness tracker deals come from a wide range of stores. Although sales from Amazon and Walmart are a bit more frequent, there's really no particular pattern to where the next great deal will pop up, so you'll have to stay alert... or ask us to do it for you, by setting up an alert for your fitness tracker of choice.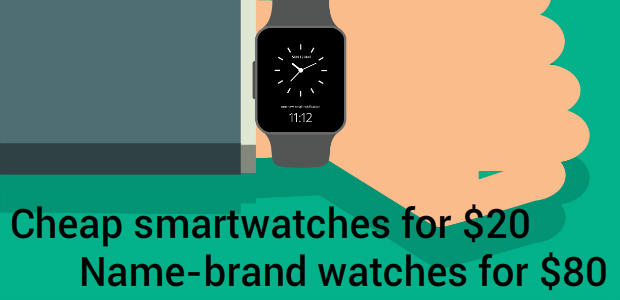 What to Buy: Smartwatches
Smartwatch Deals Throughout the Season
In the market for a smartwatch? The good news is you don't necessarily need to brave the Black Friday or Cyber Monday crowds. While we saw good deals on these days — and especially Thanksgiving — we saw plenty of deals throughout the season. (In fact, a Wednesday in early November saw more smartwatch deals than either Black Friday or Cyber Monday.)
Shop Best Buy and Target for Apple Watch
There are some trends you can expect, however. Best Buy is a great place for deals on Apple Watches (as it is for Apple products in general) but Target is as well. Both retailers cut $100 off these watches multiple times in the weeks leading up to Christmas this year, with Best Buy throwing in free 2-day shipping as Christmas drew nigh. That left the Apple Watch Sport starting around $250 last year.
The new Apple Watch Series 2 will only see modest discounts during its first Black Friday. Expect to see it starting around $350.
The new Apple Watch Series 2 will only see modest discounts during its first Black Friday, as that gadget was just introduced in September. Expect to see it starting around $350.
The Series 1 is the same as the first-generation Apple Watch, but with an updated, faster dual-core processor. Expect to see these getting healthier discounts and starting at $200.
Some Apple Watch deals start as low as $150, but be aware of what you're getting: These are likely first-generation Apple Watches, which have a slower processor than the Series 1.
In general, expect many deals to include bundled gift cards. Prices will vary with features and brand, but you can expect budget smartwatches to go as low as $20 while brand name smartwatches won't fall below $80 unless you're looking at refurbs or an out-of-date model.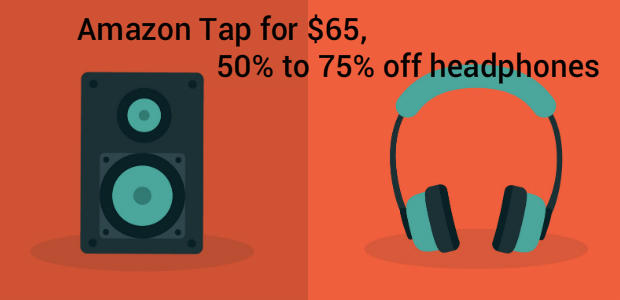 What to Buy: Audio
Bluetooth Speakers Are Not Big on Black Friday
Although we saw a large number of deals on Bluetooth speakers on Thanksgiving and Cyber Monday last year, Black Friday deals were conspicuously absent — so don't plan on picking one up on the day itself. The best places to watch include Amazon, Best Buy, A4C, Newegg, and Rakuten.
Low-end speakers can be found very cheaply. Last year we saw one for $6 shipped on Cyber Monday and another for $10 shipped on Thanksgiving. There is a wide range of speakers available from $10 to $200, but be aware that it's difficult to determine quality based on price here, due to differing features. One $200 speaker might have a built-in subwoofer, while another $200 speaker has poorer sound quality but is waterproof. So read features carefully, and don't necessarily compare based on price.
Looking for an Alexa-enabled speaker? We expect to see the Amazon Echo offered for around $100 for the first time since its launch.
Looking for an Alexa-enabled speaker? We expect to see the Amazon Echo offered for around $100 for the first time since its launch. The portable Amazon Tap we anticipate spotting around $65.
Headphones Offer Rare Section-Wide Discounts
There will be lots of deals on headphones during the weeks of Black Friday and Cyber Monday. Earbuds will go for as little as $2, though you can easily spend hundreds. Similar to Bluetooth speakers, it's tough to define "high-end" with these headphones, because even audiophile-approved brands like Sennheiser make $15 cans.
That said, unlike many other gadget categories, you can expect excellent general sales on headphones during the shopping holidays. Last year, Sonic Electronix cut up to 80% off its headphones on Black Friday, and that discount stacked with a $5 off $100 coupon. Tanga followed that sale up on Cyber Monday with its own, which cut up to 83% off headphones — and both sales featured high-end brands like Sennheiser and Bose.
You can expect similarly steep discounts from stores offering single-item deals on Black Friday and Cyber Monday. Offers cutting 50% to 75% off name-brand headphones were fairly common, so get ready to rock out as you leave the cash register.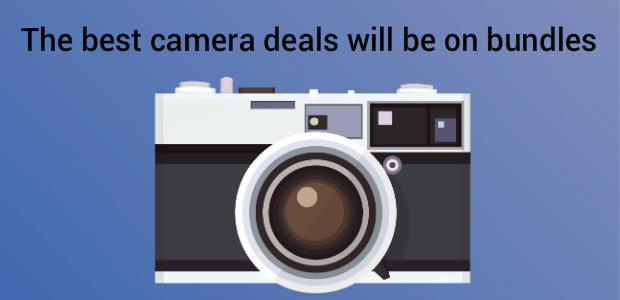 What to Buy: DSLR Cameras
Make Sure Camera Bundle Deals Are Right for You
Looking for a camera or camera accessories? We've got good news — you'll see a plethora of deals on both Black Friday and Cyber Monday, as well as in the weeks surrounding. We're expecting to see a new Canon DSLR bundled with two lenses from $350, or a refurb from $220. Its chief competitor Nikon will likely offer $400 for a new camera with two lenses, and a refurb for $320. As for non-DSLR, there's a lot more range and variety. Samsung, Sony, Fujifilm and more offer a big range of prices from $5 to $400 for point-and-shoot, varying on capability.
The bad news is camera deals tend to be a little less straightforward than deals for most products, so do your research in advance! You need to know not only what sort of camera you want, but what sorts of lenses and other accessories, as many of the best deals are for bundles. It's great if a bundle saves you $500 over buying the components separately, but if one component is a $300 lens used for distance photos and you just want to photograph your garden, it may not be the best deal for you. Also, be ready for rebates. Not all deals require them, but many do.
The big stores to watch for deals on cameras are Amazon, B&H Photo Video, Adorama, BuyDig, and Canon. Canon will be especially good for those who aren't looking for the latest model: nearly two-thirds of our deals on refurbished cameras last holiday season came from Canon.
What are you hoping to see with electronics deals this year? Let us know in the comments, check out all our Black Friday predictions below, and don't forget to bookmark our Black Friday homepage for all the latest ads, deals, and analysis.
---
The Complete Black Friday Predictions
---
Excited for Black Friday deals? Consider subscribing to the DealNews Select Newsletter to get a daily recap of all our best deals; you never know when a Black Friday price will be released! You can also download our app, or check out all our features for more buying advice.