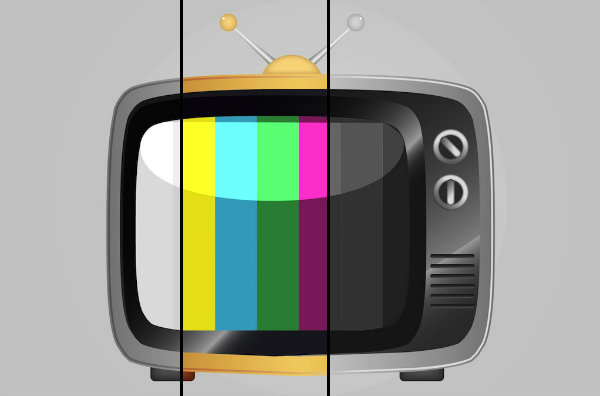 Update: Black Friday deals have started to leak!
Click here to see our roundup of the best Black Friday TV deals we've seen so far, or read on for more info about what's still to come.
Of all the tech devices that go on sale during Black Friday, few items see as many discounts as televisions. For years, retailers have used TV deals to lure deal-hungry shoppers into their stores. The good news is many of these deals will indeed be price lows. However, there will also be some offers disguised as deals that you should avoid at all costs.
That's where DealNews comes into the picture. We've been tracking and comparing TV deals year-round and we're sharing what we believe will be the best TV prices you'll find on Black Friday. So check out our predictions below and get ready for what promises to be another spectacular Black Friday season.
Then, consider signing up for the DealNews Select newsletter to keep track of the latest deals in your inbox, or download our app to have them at your fingertips.
Doorbuster Prices vs. "Average" Deal Prices
In our predictions below you'll find three different price points to consider.
Our doorbuster prediction indicates the rock-bottom prices that retailers will use to lure you into their stores; doorbusters will be limited in quantity and thus hard to obtain. Some of these prices will show up online, as e-commerce sites like Amazon battle for attention. But those deals won't last long either.
Our "average" prices are far more common; they're the deals you'll be most likely to find and buy. In other words, you won't have to line up outside a store at 3 am to obtain these prices. We've included "average" prices for both off-brand TVs (from the likes of Seiki and Westinghouse) as well as name-brand TVs (from Samsung, LG, etc.).
Finally, we've added our DealNews value pick, this is the category that we predict will offer the best value this year.

Small-Screen TVs Will Drop Under $100
42" TVs used to represent the majority of TV deals, but in the past few years the industry has moved on to bigger 60" and 70" sets. As a result, deals on TVs that are 42" or smaller don't get much attention, and we don't expect prices to be significantly cheaper than last year's best deals. For instance, last year we spotted a 32" 720p LCD TV for just $70, an incredible bargain that probably won't get any cheaper this year. Should you want a 32" TV with a higher 1080p resolution, expect to pay about $130.
SEE ALSO: Busted!: The 15 Biggest Myths About Buying a TV
As far as 42" 1080p LCD HDTVs are concerned, we expect retailers to offer limited numbers of these sets for $109. However, realistically you're more likely to find them in the $170 range, which is still a great price. But again, it's not much different than last Black Friday. Name-brand 42" models will go for $300.
55" HDTV Prices Won't Drop Much in November
For the past year, retailers have been treating 55" TVs as the new entry level screen size and as a result, price drops on these TVs haven't been as impressive as they used to be. This past summer, for instance, the best deals on 55" HDTVs have remained in the $400 range. Don't get us wrong: That's an amazing price for such a big TV, but one that hasn't changed much (in terms of deals) over the past year.
SEE ALSO: LCD TV Buying Guide: What You Need to Know to Buy the Best TV
For Black Friday, we predict 55" 1080p LCD HDTVs will hit a doorbuster price of $379. However, the more attainable price for these sets will be $400. Those are roughly the same prices we've seen for these TVs throughout the year, so if you happen to find a good deal in October, you might as well buy it because November prices might not bring steeper price cuts. If you want a name-brand 55" set, we predict those models will cost $570.
60" TVs Will Offer the Best Value
The thought of owning a 60" 1080p LCD TV used to be out of the question for most people, but these sets have become far more affordable recently, with prices bottoming out in the past year. For this reason, 60" will be the value buy for Black Friday 2015.
What this means is that there will be little-to-no difference between the doorbuster price for these sets and their attainable prices; in other words, we predict that many shoppers will be able to find a multitude of 60" LCD TVs at a rock-bottom price of $549. Should you prefer a brand-name model, you can expect to pay something in the $775 range.
Owning a 60" TV used to be out of the question for most people, but these sets have become far more affordable recently, making them the value buy for Black Friday 2015.
If you have the room and budget to go higher, Black Friday is traditionally a great time to shop for 70" 1080p LCD TVs as well. We predict doorbuster prices for these sets will drop to as low as $1,279, which is roughly the same price we saw them at last Black Friday. Brand-name models will sell at $1,500, which again is very similar to prices we saw last November.
Retailers Will Once Again Tempt You With 4K
Much to our surprise, retailers discounted a multitude of 4K TVs last Black Friday, and we expect retailers to do the same again this year. However, because these TVs are still relatively new and don't see as many discounts throughout the rest of the year, we can only predict the doorbuster price for these sets.
SEE ALSO: Is it Finally Time to Buy a 4K TV?
For 42" models, we predict prices will drop to as low as $299. Look for sets from brands like Seiki, Changhong, and in a few rare occasions, Samsung. Meanwhile, 55" 4K sets will sell for $425. These sets will include brands from Samsung, LG, Vizio, and Changhong.
Excited for Black Friday TV deals? Consider subscribing to the DealNews Electronics Newsletter to get a daily recap of all our tech deals; you never know when a Black Friday price will be released! Or check out all our features for more buying advice.
---
The Complete Black Friday Predictions