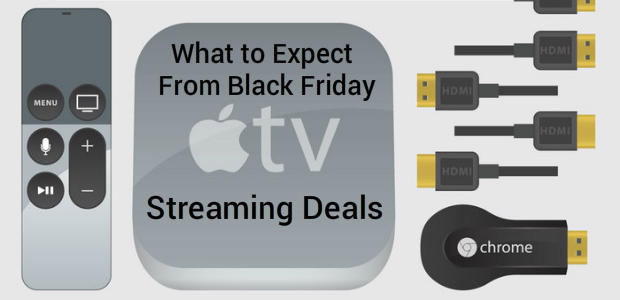 Last year, Apple, Amazon, Google, and Roku all announced new models in the months leading up to Black Friday, offering a wide selection of top-tier streaming devices — but almost no deals appeared on the higher end of streaming. In fact, the then-new Roku 4 didn't see a single sale through the holiday season. But we think things will be very different this year.
Now the Roku 4 — and its competition — are a year old, and we're not likely to see any big hardware refreshes before the holidays. For bargain hunters, that means more discounts for Black Friday!
This year for our Black Friday predictions, we've created a "cheat sheet" with the top tips you need to know when shopping this season. For savvy consumers who want more information, scroll down for our in-depth analysis.
So what can you expect from Black Friday streaming deals? Read on below! Then, consider signing up for the DealNews Select newsletter to keep track of the latest deals in your inbox, or download our app to have them at your fingertips.
The Cheat Sheet: Black Friday Streaming Predictions
Deals and Prices to Expect
Current-generation Apple TV for $110 for 32GB, $150 for 64GB


Current-generation Amazon Fire TV for $70, Fire TV Stick for $20 or $30 with voice remote


Roku 4 for $90, Roku 3 for $70, Roku Stick for $40


Google Chromecast for $19


5 Quick Tips You Need to Know
The best budget deal in streaming will be the Chromecast or Fire TV Stick, both selling for around $20.


Skip the older models, since deals on newer generations won't cost much more.


Don't bother shopping at the Apple Store for an Apple TV; instead, try Best Buy, Target, or hhgregg.


Consider the Roku Stick instead of the Roku 3; it's almost the same hardware, but the price is much sweeter.


It will only cost $10 more to get a voice remote with the Fire TV Stick, and it's worth it.
Want more details on how, what, where, and when to buy streaming device deals this Black Friday? Then check out our full analysis below.
When to Shop
Most Sales Will Start on Thanksgiving and Black Friday
Very few of the top streaming deals were released on Cyber Monday last year. Instead, look for deals to start on Thanksgiving. Many will be well stocked to last through Black Friday and the weekend, making these discounts easier to obtain than some other tech categories during Black Friday.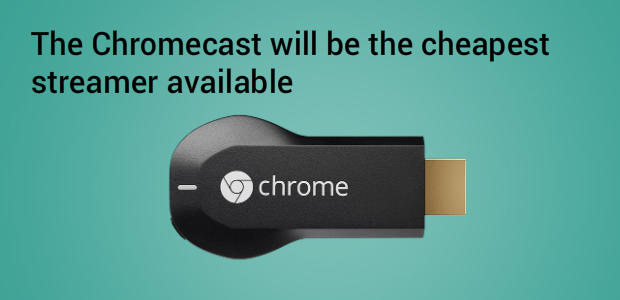 What to Buy
Don't Buy the Apple TV at the Apple Store
The latest model Apple TV has a higher list price than any other streamer: $150 (32GB) or $200 (64GB). But even though it came out in September 2015, last Black Friday did offer new Apple TV discounts of 10% to 25% off — though some were hard-to-get, in-store only deals.
We expect discounts of around 25% off to be common this year, with 32GB models at $110 and 64GB models at $150. However, the best deals will be on refurbs. This year we've already seen refurbished 32GB models for as low as $95 and should see more of the same on Black Friday.
If you don't need all of the bells and whistles (like 4K resolution and a Siri-enabled remote) a 3rd generation Apple TV may do you just as well. Look for refurbished models around $40, though last year we didn't see the best deals on these until Cyber Monday. If you want to stream iTunes content, this is the best deal around.
One thing not to do if you're shopping for Apple products is to look at the Apple Store. Apple's Black Friday sales tend to be modest: you'll find the best deals at retailers like Best Buy, Target, and hhgregg. For more info on Apple Black Friday deals, click here.
Amazon's Got the Most Affordable 4K Streamer
Last year, Amazon joined the lineup of 4K streaming players with the Fire TV 4K. Compared to the $150 Apple TV and $130 Roku 4, the $100 Fire TV is a great deal even without a discount. We expect it to remain the cheapest 4K streamer at $70 this Black Friday, matching Amazon's pricing on Prime Day.
Compared to the $150 Apple TV and $130 Roku 4, the $100 Fire TV is a great deal even without a discount.
The Fire TV Stick doesn't support 4K, but it's a good buy for anyone wanting Amazon content on their TV. This year, expect to see it at $20 on its own, or $30 with the voice control remote.
Serious Discounts for the Roku 4 (Finally)
Though Roku has been stingy on bargains with the Roku 4, this year it faces serious competition for its top 4K streaming player. To keep up, we're likely to see the rarely discounted Roku 4 at 30% off, putting it at $90. That's a bargain for this top-of-the-line 4K streamer, which includes voice search, motion controls, and a remote finder.
But if you don't need all of those extras, you'll find better prices on the lower-end Roku 3 and Roku Stick. Expect a similarly aggressive 30% discount on the Roku 3, pricing it at $70. However, the Roku Stick has been updated this year, bringing its hardware closer to the Roku 3 — so we may see less aggressive discounts, with prices around $40.
Google Chromecast is Better in a Bundle
Always a bargain at $35 MSRP, there's only so much price to cut on the Chromecast. However, we saw this stick at a low of $19 last year and expect the same in 2016 — but you might find the lowest price in a bundle. Last holiday season it was common for Chromecasts to be sold in 2-packs, sometimes with gift cards. Google also sweetened the pot with Play Store credits and rental credits for shoppers.
The Best Budget Buys
If you're looking for a player on a budget, you'll find the Fire TV Stick or the Chromecast are your best choices at around $20. The Roku Stick has slightly better features, but is also likely to be twice the price at $40. Additionally, both the Roku Stick and Chromecast have seen refurbs for sale at half off this year. If we see similar deals this holiday season, that means refurbished Rokus at $25 and refurbished Chromecasts at $18.
Skip the Super Old Models
While we've seen steep discounts on the Roku 1, last year's Roku SE, and the Roku 2, you probably won't find them for better prices than the Roku Stick. Plus, for most people, the Roku Stick is a better streaming device than the other two — especially after this year's update.
While we've seen steep discounts on the Roku 1, Roku SE, and Roku 2, you probably won't find them for better prices than the Roku Stick.
And while we highly recommend the Chromecast for shoppers on a budget, be careful about which Chromecast you're buying. You want the current-generation model, not the older one, which occasionally still pops up for sale.
There's not a huge difference in functionality between the two, but the improved WiFi capabilities on the newer model are worth seeking out. Fortunately, they're easy to tell apart: The original Chromecast looks like other stick dongles, while the new Chromecast is a brightly colored round disc.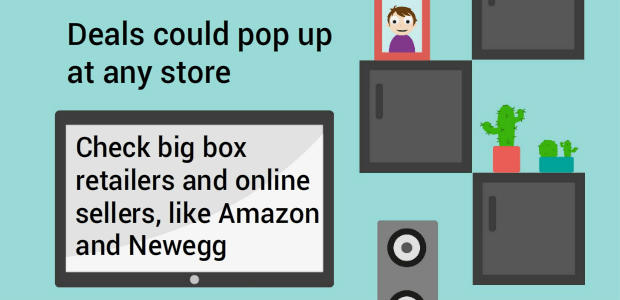 Where to Shop
Because so many retailers carry streaming media players, you can find deals all over the map, and last year there wasn't a clear price leader. For the best bargains, look to big box retailers like Best Buy, hhgregg and Target, as well as online retailers like Amazon and Newegg.
What are you hoping to see with media streaming device deals this year? Let us know in the comments, check out all our Black Friday predictions below, and don't forget to bookmark our Black Friday homepage for all the latest ads, deals, and analysis.
---
The Complete Black Friday Predictions
---
Excited for Black Friday deals? Consider subscribing to the DealNews Select Newsletter to get a daily recap of all our best deals; you never know when a Black Friday price will be released! You can also download our app, or check out all our features for more buying advice.