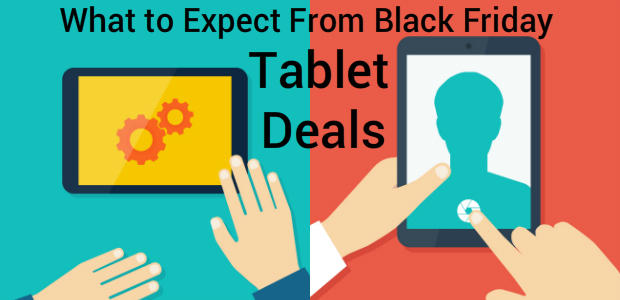 Update: The big day is almost here, and we're already seeing Black Friday tablet deals!

Click here to see our roundup of Black Friday tablet deals you can buy now, or read our roundup of the top tablet ads to see what's still to come.
Tablets. These versatile electronic devices can be bought cheap, with the low end of the market ringing up around the price of a nice meal. But they can also come dear, with flagships often launching near $1,000. Whatever tablet you're shopping for on Black Friday, we've got the essential info you need to know this holiday season.
This year for our Black Friday predictions, we've created a "cheat sheet" with the top tips you need to know when shopping this season. For savvy consumers who want more information, scroll down for our in-depth analysis.
So what can you expect from Black Friday tablet deals? Read on below! Then, consider signing up for the DealNews Select newsletter to keep track of the latest deals in your inbox, or download our app to have them at your fingertips.
The Cheat Sheet: Black Friday Tablet Predictions
Prices to Expect
iPad Air 2 for $350, bundled with gift card


iPad Mini 4 for $300


iPad Pro 13" for $650, iPad Pro 10" for $550


Android tablets from $40


Up to 27% off recently-released, non-Apple tablets
3 Quick Tips You Need to Know
Tablet deals are best on Thanksgiving and Black Friday.


If the iPad Pro 2 and iPad mini 5 debut in October, they may see $50 discounts for the holidays.


New Android and Windows tablets will see 25% discounts, older models will be discounted more.
Want more details on how, what, where, and when to buy tablet deals this Black Friday? Then check out our full analysis below.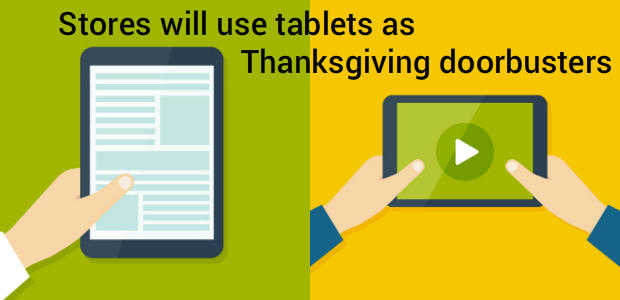 When to Shop
Tablets Make Great Doorbusters
Unsurprisingly, Thanksgiving and Black Friday will be your top options for tablet deals. These items are frequently dangled as doorbusters on these days, especially when it comes to iPads. That said, we did see a resurgence of some choice deals on Cyber Monday, but definitely check out the earlier sales first.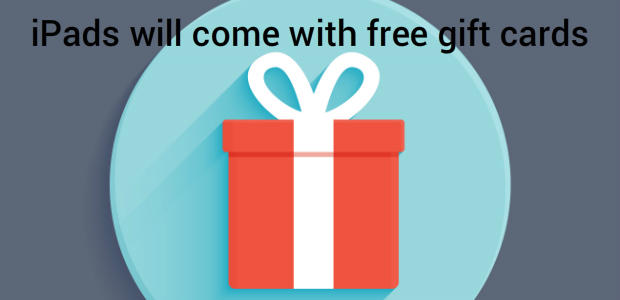 What to Buy
iPad Deals Will Come With Hefty Gift Cards
We expect to see the iPad Air 2 for $350 or less, and we wouldn't be surprised to see it bundled with a gift card that drops the net price to $300. Meanwhile, the iPad mini 4 — which has better hardware in a smaller form — should drop to $300 at the very least, and we might see it with a free $50 gift card to boot. And what of that higher end iPad Pro? The 13" model is likely to drop to a new low of $650, while the 10" could fall to $550.
For more info on Apple, check out our Black Friday Apple predictions.
Modest Discounts on a New iPad
There are rumors that the iPad Pro 2 is due out in October, and experts predict pricing will start around $799 for the smallest 32GB model. If so, you likely can't hope to save much more than $50 on it this holiday season, judging by last year's deals.
It's unclear if the iPad mini 5 will be released in time for the holiday season or not. If it is, modest $50-off deals seem like a good bet there also. (Last year, Best Buy cut $100 off the iPad mini 4, but that device launched in September so it had been on the market longer.)
Bigger Cuts on Newly Released Non-Apple Tablets
Deals on recently-released Windows, Amazon, and Android tablets last year clung to a pretty tight range. We saw them at prices ranging from 18% off to around 27% off. (Generally, the earlier the release date, the larger a percentage you will see taken off.)
High-end Android tablets should see discounts of around 18% to 27% off, and that will include recent releases. That said, the best deals will be reserved for models that debuted earlier in the year.
There are a few tablets likely to fall in that range this year: the Samsung Galaxy Tab S3, due out on September; the Sony Xperia Z6, due out in September; and the Microsoft Surface Pro 5, expected for an October release.
Older Models See the Strongest Discounts of All
If you're not looking for the latest thing, deals get even better, especially for tablets that don't have the cachet of a headline name. Finding price lows 30% under the next closest price is common, and it's not too rare to see 50% off list.
Of course, it can be hard to pick out the best deals without those big names to guide you. We expect to see an 8" 16GB quad-core Android tablet for $40, a 10" 32GB quad-core Android tablet for $60, and a 10" 32GB quad-core Windows 2-in-1 tablet for $75. Of course, if you're willing to go with refurbs, you can snag even lower prices.
Speaking of extremely low prices... although you can find great deals on budget tablets throughout the season, there certainly seem to be more in the weeks surrounding Black Friday and Cyber Monday.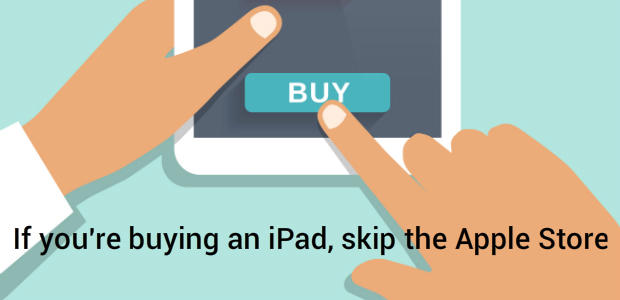 Where to Shop
Avoid the Apple Store
The Apple Store almost never offers discounts, and they are never as good as competitors.
There were many great deals on iPads last year, particularly on Thanksgiving and Black Friday from stores like Target and Staples. Still, the very best deals of the season were offered from Best Buy after the Cyber Monday rush. This was true for both iPad minis and iPad Airs. It offered many of these deals multiple times, so the store seems happy with this strategy. It seems likely it'll do the same this year.
Don't mind an older iPad? Watch A4C for a deal on a refurb. The store offered the majority of the refurb iPad deals we saw, and all were of Editors' Choice caliber.
Know Where to Find Non-Apple Bargains
Last year, Amazon offered its Fire 8GB 7" Tablet for $35 on Thanksgiving. CowBoom, A4C, Newegg, and more offered many deals on tablets under $100 — although some were refurbs.
What are you hoping to see with tablet deals this year? Let us know in the comments, check out all our Black Friday predictions below, and don't forget to bookmark our Black Friday homepage for all the latest ads, deals, and analysis.
---
The Complete Black Friday Predictions
---
Excited for Black Friday deals? Consider subscribing to the DealNews Select Newsletter to get a daily recap of all our best deals; you never know when a Black Friday price will be released! You can also download our app, or check out all our features for more buying advice.