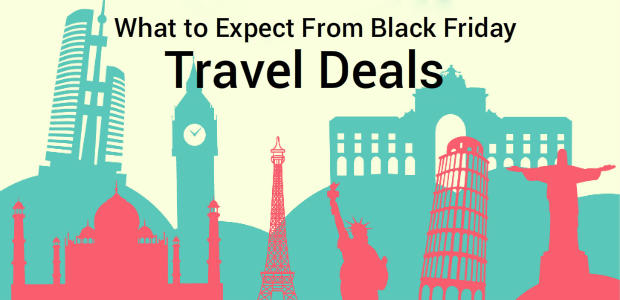 In recent years we've seen the travel industry make a concerted effort to hop on the Black Friday/Cyber Monday bandwagon. Of course, actually traveling during this period (or any time during the holidays) will probably see you forking over top dollar for your flights and accommodations. But the smart shopper can use this time to pick up savings and extras on a variety of travel deals for the coming year.
This year for our Black Friday predictions, we've created a "cheat sheet" with the top tips you need to know when shopping this season. For savvy consumers who want more information, scroll down for our in-depth analysis.
So what can you expect from Black Friday travel deals? Read on below! Then, consider signing up for the DealNews Select newsletter to keep track of the latest deals in your inbox, or download our app to have them at your fingertips.
The Cheat Sheet: Black Friday Travel Predictions
Prices to Expect
Starwood, Marriott, and Hilton hotel stays at up to 51% off


5-star resort stays at up to 40% off; 4-star stays at up to 55% off


Vegas stays from $10 per night


Virgin Airlines 1-way flights from $35; international flights from $495 roundtrip
3 Quick Tips You Need to Know
Cruise deals will be sparse, but look for freebies when booking


Hotel sales start on Thanksgiving, but the best travel deals happen on or around Cyber Monday


Booking through an app or social media can increase your savings
Want more details on how, what, where, and when to buy travel deals this Black Friday? Then check out our full analysis below.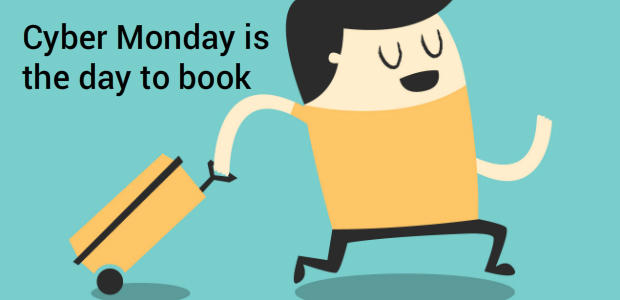 When to Shop
Black Friday = Cyber Monday
It's an annual dilemma: jump on the first Black Friday sale you see, or wait for a potentially better Cyber Monday sale. Unfortunately, there's no simple answer to this when it comes to booking a travel deal.
We can tell you that last year we generally saw better sales on Cyber Monday. But many travel providers have hijacked the entire period, with vendors using sale names like "Black Friday Cyber Sale" or "Cyber Weekend Sale." Typically, we see sales begin as early as the day before Thanksgiving and run through the start of December.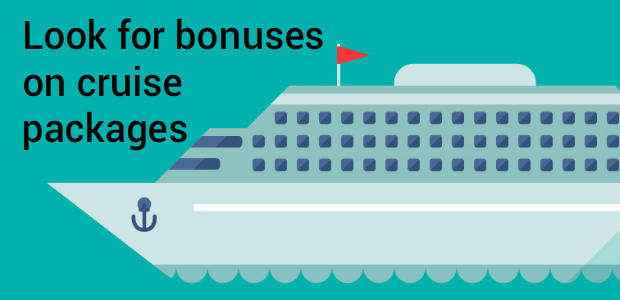 What to Buy
Major Hotel Chains Cut Around 25% to 51% off
A big trend we noticed during the 2015 Black Friday season was significant discounts from major hotel chains like Starwood, Marriott, and Hilton. Starwood hotels had the greatest discount on Cyber Monday, when they cut 51% off 1,000 hotels worldwide.
Starwood Hotels offered discounted rates on more than 1,000 properties worldwide, making it an excellent time to book a hotel stay.
Other hotel chains that also cut their rates included the Trump Hotel Collection, Morgan Hotel Group, Red Roof Inn, and Outrigger Hotels Hawaii. Many of these sales (including the Starwood sale) started on Thanksgiving.
Cruisers Should Look for Bonus Extras
The 2015 Black Friday period wasn't a major savings day for cruise deals — the only significant savings offer we saw was a 30% off discount for MSC Cruises — but there were some interesting bonus offers available. For example, the aforementioned MSC sale included a "kids sail free" offer and up to $400 onboard credit. Cruises.com had a different take on how to lure customers, offering a $0 deposit when booking a cruise. (It's normally 50% or more!)
But the most exciting and unexpected offer in 2015 was Avoya Travel's "Better Than Black Friday Sale," which ran from November 19 to 23. This sale offered up to $400 in Amazon gift cards with the booking of a qualifying cruise of $1,500 or more.
Don't Expect Discounts on Car Rentals or Things to Do
Unfortunately, last year wasn't a great time to find deals on car rentals or activities. The most notable discount we saw was an Editors' Choice Cyber Monday coupon from Living Social for 25% off. We also saw a 40% discount from Entertainment.com. Six Flags surprised us all on Thanksgiving when they started their Black Friday sale, which cut 61% off 2016 season passes and included a free Gold Pass and Parking upgrade.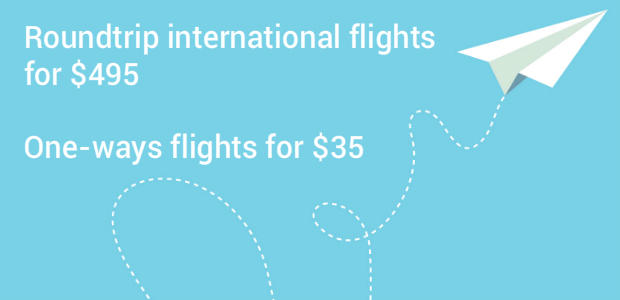 Where to Shop
Airlines Fighting for Your Dollars
Last year, Spirit Airlines led the fray with a coupon that cut 99% off the base flight rate. It's worth noting that the base flight rate at Spirit is quite small, so the discount actually only amounted to a couple of dollars in most cases. (The rest of the price consisted of taxes.) Even so, we thought this was an unusually generous effort from Spirit.
Virgin Airlines always makes a strong showing over the Black Friday/Cyber Monday period, and last year was no exception. The airline's Black Friday sale offered 1-way flights from $38. Even though we briefly saw fares for a dollar less in summer 2015, this was still an excellent price point, beating other airlines by at least $10. This year we saw 1-way flights drop to $35, so we would expect the Virgin Black Friday sale to match or beat that.
Last year, we saw flights to Australia for half the normal cost, as well as the lowest rates to Asia ever and free hotel stays in London with the purchase of a roundtrip flight.
Honorable mentions must go to Air New Zealand, British Airways, and Cathay Pacific. Air New Zealand featured flights to New Zealand and Australia from $495 roundtrip. That's about half what we would usually expect to pay! British Airways offered a 2-night hotel stay in London for free with purchase of roundtrip flights. And Cathay Pacific offered all-time low flights to Asia on Black Friday, then dropped them even lower the following Friday. This year, we'll be expecting similar excitement from these three airlines. (Click here to for our airline comparison guide.)
Plan a 5-Star Hotel Stay (Especially in Vegas)
In 2015, we noticed a lot of 4- and 5-star hotels were running Black Friday and/or Cyber Monday sales. Here are some of the hotels that offered direct discounts:
Most notably, the MGM Resort cut up to 50% off iconic 4- and 5-star hotels in Las Vegas, including the Vdara, Luxor, Circus Circus, and MGM Grand. Caesars Entertainment cut up to 30% off hotels in Vegas, Reno, and Atlantic City, namely Caesars Palace Las Vegas, the Flamingo Las Vegas, and Harrah's Las Vegas. We also saw an all-time low for stays at the 3-star Palace Station Hotel in Las Vegas, with prices dropping to an all-time low of $12 per night on Black Friday — and then falling further to $10 per night on Cyber Monday.
Going Mobile Can Save You More
For the last 2 years, HotelTonight has pushed the envelope of what to expect from a Black Friday hotel sale. In 2014 this last-minute hotel booking site ran a groundbreaking $7-per-night worldwide hotel sale. In 2015 it offered new Instagram followers a secret discount code. Furthermore, Hotwire cut $20 off hotel bookings of $100 or more when you booked through their mobile app.
What are you hoping to see with travel deals this year? Let us know in the comments, check out all our Black Friday predictions below, and don't forget to bookmark our Black Friday homepage for all the latest ads, deals, and analysis.
---
The Complete Black Friday Predictions
---
Excited for Black Friday deals? Consider subscribing to the DealNews Select Newsletter to get a daily recap of all our best deals; you never know when a Black Friday price will be released! You can also download our app, or check out all our features for more buying advice.