Home goods might not be on your radar right now, but they should be! We've rounded up some of the home goods deals you can grab at great prices, whether you're looking for a gift or you just want to treat yourself.
NEW!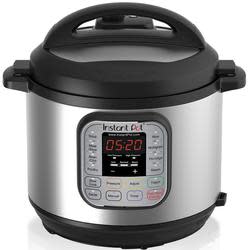 Instant Pot 7-in-1 6-Quart Pressure Cooker
Store: Amazon
Price:

$68.95


Shipping:

Free shipping


Lowest By: $61

Every kitchen needs an appliance like this Instant Pot 7-in-1 6-Quart Programmable Pressure Cooker. At $68.95, this versatile countertop appliance is tied with our Black Friday mention as the best price we've seen for a new unit. It works as a pressure cooker, slow cooker, rice cooker, yogurt maker, steamer, and warmer.



NEW!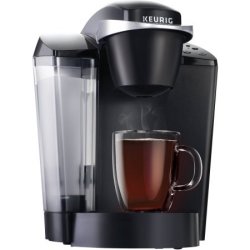 Keurig K50 Coffee Maker
Store: Walmart
Price:

$69.99


Shipping:

Free shipping


Lowest By: $10

Brew fresh cups of coffee, tea, cocoa, and more with the Keurig K50 Coffee Maker. At $69.99, it's $9 less than what we saw a couple of weeks ago, as well as the lowest price we've seen. It features three cup sizes, removable drip tray, and a K-cup variety 4-pack, so you can start brewing right away.



NEW!


MoMA Cyber Monday Sale
Store: MoMA Online Store
Discount: 20% off EXPIRED sitewide via code "SHIPGIFTS"
Shipping: Free shipping
Expiration: November 29

Major snaps to the MoMA store for vastly improving upon its Black Friday sale. Last week, you could only score free shipping, but today, you'll also get 20% off. That's the best coupon we've ever seen from this purveyor of sleek and modern items for the home. After the discount, many of the cheaper items are at all-time low prices, although very expensive items, like an Eames chair, are probably available for less at another store.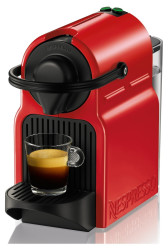 Nespresso Inissia Espresso Maker
Store: eBay
Price: $69.99 EXPIRED
Shipping: Free shipping
Lowest By: $16
Expiration: December 1

Enjoy lattes and other espresso drinks at home with ease while aSavings via eBay offers this machine at the lowest price we've seen. The Inissia model is one of the more basic options that Nespresso offers, so it's a good introduction to the brand without making too much of an investment. This espresso maker features two programmable buttons for espresso and lungo, a folding drip tray, and Thermoblock heating element.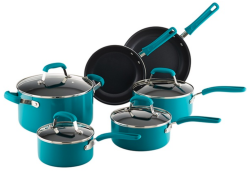 Guy Fieri 10-Piece Nonstick Cookware Set
Store: Groupon
Price:

$49.99


Shipping:

Free shipping


Expiration: December 3

Entertaining for the holidays for the first time? If you pick up this 10-piece set of Guy Fieri nonstick cookware, at least you'll have a stocked kitchen. At $50, it's $5 under our September mention and the best deal now by $12 (outside of the mention below). Available in in Turquoise, Red, or Black, the set includes an 8" fry pan, 10" fry pan, 1.5-, 2-, and 3-quart saucepans, 6-quart stock pot, and four covers.

A close price: Pfaltzgraff via eBay has it in Black or Red for $41.99 plus $8.95 for shipping.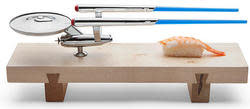 Star Trek U.S.S. Enterprise Sushi Set
Store: ThinkGeek
Price: $13.99 EXPIRED
Shipping: Free shipping via code "CYBER16US"
Lowest By: $16
Expiration: November 30

Boldly go where no kitchen has gone before with this adorable sushi set that's shaped like Star Trek's U.S.S. Enterprise. The coupon above bags free shipping, so all you'll pay is $14. That's $8 below our August mention and the best deal now by $16. The set includes warp-trail chopsticks, a wooden cutting/serving board, and a model of the Enterprise that doubles as a soy sauce dish.