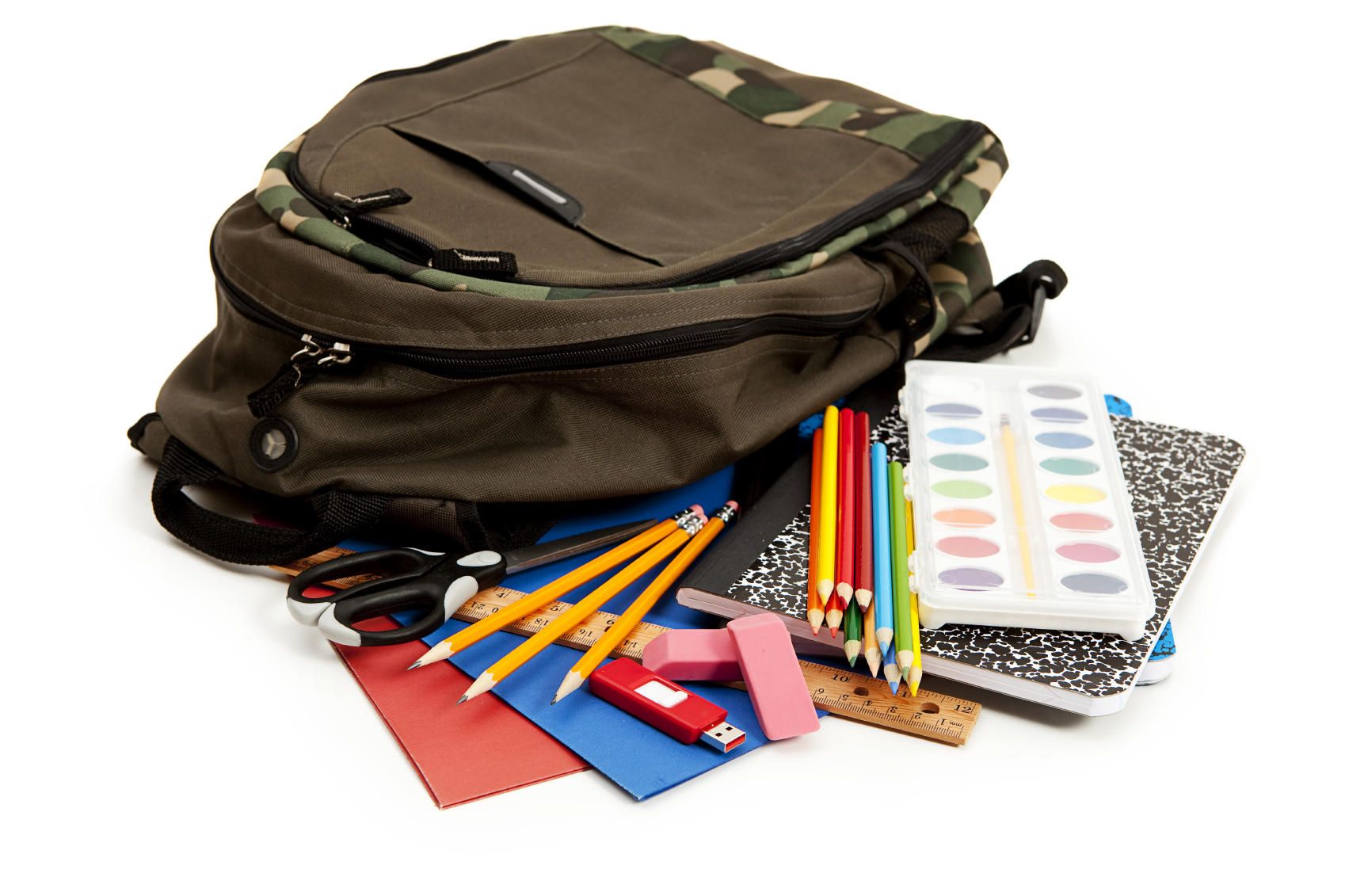 While it may seem like summer only just started, before too long it'll be time to think about going back to school. To help you keep your spending in check, we've dug into our archives from last July and August to make some educated guesses on how to shop back-to-school sales without breaking the bank.
Pens, Pencils, Paper, and Other Supplies
For low cost items such as these, paying for shipping doesn't make sense. So unless you plan to spend enough to bag free shipping, you'll most likely do best shopping in-store at such shops as Walmart and Office Depot and OfficeMax.
However, if you prefer to shop online (and we know you do), Staples had a coupon for 25% off sitewide and Amazon's Back to School Sale saw discounts of 50% and up. Additionally, Meijer offered some great deals for its mPerks members, including freebies!
Backpacks
If your youngster needs a new backpack, we saw no shortage of deals in the past and are sure this year will be no different. Last year, Walmart offered a selection of packs in-store starting at $4, while Amazon had prices nearly as low. Other highlights included JCPenney, which had discounts of 20% to 77% off; Kmart, which took up to 40% off backpacks; and eBags, which knocked an extra 20% off packs already reduced by up to 65% off.
SEE ALSO: 9 Things to Consider When Buying a Kids Backpack for School
Uniforms and Kids Apparel
Clothing sales are another area where you'll have plenty of opportunities to pinch your pennies. For kids' apparel, check retailers like The Children's Place, Gymboree, OshKosh B'Gosh, Gap Factory, Carter's, Old Navy, Sears, and Target for discounts ranging from 40% to 65% off.
If your kid's school requires a uniform, last year we saw sales at Kmart (10% off) and JCPenney (up to 70% off).
Smartphones
Whether your child answers your calls or not, your best bet is to buy this easily lost or broken item refurbished. Especially if you get this item from the manufacturer, refurbished units can be as good as new.
Through July and August of last year, over half of our Editors' Choice smartphone deals were refurbished units. Look for such deals at Newegg and eBay.
Those in the market for an iPhone will want to wait until after the iPhone 7 is unveiled in September, which will cause prices on older models to drop.
Laptops
It's debatable whether or not your youngster needs a laptop for school. If you're on the fence, keep in mind that we saw plenty of sub-$200 laptops last summer, and a full 41% of them were Editors Choice. These computers will be pretty barebones; some might be just 12" and will need a WiFi connection at all times for full functionality. If you need more power than that, you still don't have to spend more than $500 for a great mid-range laptop.
Shop online at Best Buy, Microsoft Store, and Newegg for these prices, and be sure to check our weekly roundup of the best laptop deals.
Tablets
These days, tablets come in all shapes, sizes — and prices! So no matter what you are going to get your student, there is a deal to be had. Used tablets can be had cheap at CowBoom, while Walmart, Target, and Amazon all had deals on new ones.
As with the iPhone, we expect a new iPad to be revealed in September. So you may want to hold off until then for a new iPad to get the most bang for your buck.
SEE ALSO: 20 Things NOT to Buy Your College-Bound Student
Freebies
In addition to the expected sales, keep your eye out for unexpected freebies. Last year, we saw everything from haircuts to loaded backpacks being given away, and there's no better price than free!
Readers, what are some of your favorite back-to-school deals? Let us know in the comments below.
---