Today, you can treat yourself to a mouse with more buttons than you can think of uses for when you take a peek at Amazon's Logitech sale. Check out this offer and more in our roundup of the top five Editors' Choice deals we found last night and this morning.
Top PC Peripheral Deal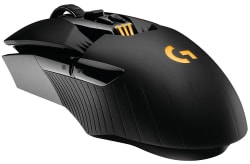 Logitech PC Accessory Sale
Store: Amazon
Discount:

Up to 50% off


Shipping:

Free shipping w/ Prime


Expiration: May 25

You might be saying to yourself "I don't need an 8-button mouse, or a programmable keyboard, or whatever this thing is". To that, I say until you've browed the Cyber Zone with tab-switching, copying and pasting, and even entire passwords bound to handy 1-button shortcuts, you haven't really lived. (You're probably absolutely right about that third thing though.) And for one day only, Amazon lets you save big on these great time- and effort-savers. Our top pick? This Logitech G900 Chaos Spectrum Gaming Mouse (conveniently pictured!) falls to $74.99, its best-ever price, and a cool $39 under the next best price.

Click here to see more PC peripheral deals.



Top Home Applicance Deal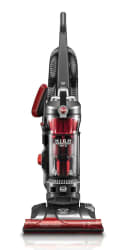 Hoover Wind Tunnel Bagless Vacuum
Store: Amazon
Price:

$96.99


Shipping:

Free shipping


Lowest By: $25
Expiration: May 25

Are you an Adult? Do you have Adult Responsibilities? If so, allow us to commiserate. We can perhaps help a little by pointing you towards some strong savings on this bagless vacuum cleaner. Most stores charge $160 or more for it, so you'll be cleaning up on a number of levels. (Well, two.) It features a 40-foot cord, pivoting dusting tool, pet Turbo tool, telescoping extension wand, and crevice tool.

Click here to see more home appliance deals.



Top Kitchen Deal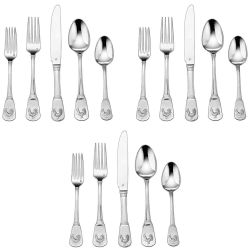 3 Cuisinart 20-Piece Flatware Sets
Store: eBay
Price:

$40

via code "P20MEMDAY"
Shipping:

Free shipping


Lowest By: $28
Expiration: May 29

Whether you're shopping for a housewarming gift, or just giving your cutlery drawer a refresh, the savings on this 60-piece collection may be too good to turn down. Checking out via PayPal and using the coupon above not only cuts this to a $28 low — it also means it's only $2 more expensive our March mention of only two sets. Each set includes four 5-place settings.

Note: This coupon can be used once per PayPal account within a single transaction.

Click here to see more kitchen deals.



Top Blu-ray Deal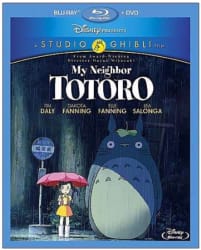 Studio Ghibli on Blu-ray at Walmart
Store: Walmart
Price:

From 11.45

via Walmart pickup discount
Shipping:

In-store pickup


Lowest By: $1

Wamart's extra pick-up discounts are good for making great deals that little bit sweeter, and this case is no different. Take that trip in-store to get Howl's Moving Castle on Blu-ray / DVD for $11.45, Nausicaa of the Valley of the Wind on Blu-ray / DVD for $11.45, or My Neighbor Totoro on Blu-ray / DVD for $11.99. Ghibli's movies may be bittersweet, but saving at least $1 and up to $4 on these movies should help you through all those feels. Prefer them shipped? Amazon charges the same for Nausicaa and Totoro.

Click here to see more Blu-ray deals.



Top Laptop Accessory Deal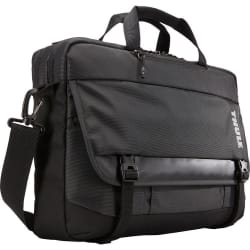 Thule Subterra 15" Laptop/Tablet Bag
Store: B&H Photo Video
Price:

$29.95


Shipping:

Free shipping


Lowest By: $70
Expiration: May 24

Laptop bags are always a three-way debate between price, durability, and utility. Sure, you want something that can take a few accidental drops or unhappy train rides, but you also want something that'll hold your nifty Logitech peripherals (see above). And you definitely don't want to pay over the odds for it. This Thule bag should satisfy most of those needs: it has padded pockets and a tablet sleeve, and it's discounted to $70 less than any other store. It also features an adjustable shoulder strap and double zipper pull closures.

Click here to see more laptop accessory deals.