An American Tourister luggage set falls to its best-ever price today, while Battlefield 1 preorders continue to be a fantastic bargain via Dell's gift cards. See these offers and more in our roundup of the five best Editors' Choice deals we found last night and this morning.
Top Luggage Deal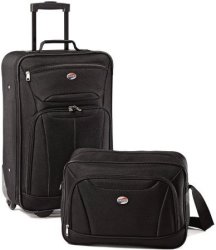 American Tourister 2-Piece Luggage Set
Store: Walmart
Price:

$28.27


Shipping:

In-store pickup

, or $5.97 s&h
Lowest By: $10

It's easy to forget that "luggage" literally means "stuff you lug around" — what Samuel Johnson's Dictionary defines as "any thing of more weight than value." Well move over, Johnson, because this luggage set is chock-full of value: Not only is it $10 less than the next best price, it's also the cheapest we've ever seen. It includes a 21" upright with push-button telescoping handle and a 15" tote bag.


Top Gaming Deal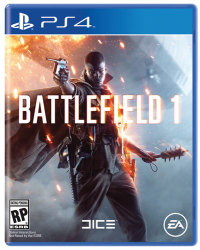 Battlefield 1 for PS4, Xbox One, or PC with $25 Dell Gift Card
Store: Dell Home
Price:

$59.99


Shipping:

Free shipping


Lowest By: $9
Expires: October 21

Back from last week, this FPS preorder remains a solid low, assuming you'll use that gift card. It's $9 less than the notoriously cheap CDKeys' price, which is a good sign you're saving a bundle.

If you can't fight the urge to make the Great War a little better, you can pay $79.99 for the Early Enlister Deluxe Edition for PS4 or Xbox One, which comes with the same gift card, and is another $9 low. This edition includes a selection of weapons, vehicles, items, and Battlepacks.


Top Apple Deal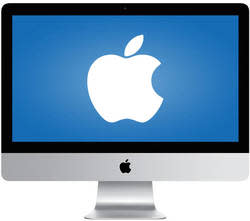 Refurb Apple iMac Haswell Core i5 Quad 2.7GHz 21.5 Desktop
Store: Walmart
Price:

$799


Shipping:

Free shipping


Lowest By: $100

This refurbished iMac has dropped $50 in three weeks, and is now sitting pretty at an all-time low. For context, you'd pay at least $100 more for a new one. It features an Intel Haswell Core i5 2.7GHz quad-core processor, 21.5" 1920x1080 (1080p) LED-backlit IPS display, 8GB RAM, 1TB hard drive, Intel Iris Pro Graphics, 802.11ac wireless, Gigabit Ethernet, Bluetooth 4.0, Magic Keyboard and Mouse, Thunderbolt, USB 3.0, and Mac OS X.

A 90-day warranty applies, but it's unclear who backs it.


Top Fitness Deal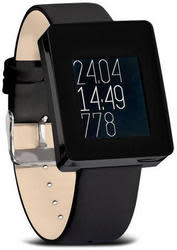 Wellograph Wellness Bluetooth Watch
Store: PricePlunge
Price:

$32.99


Shipping:

$1.99 s&h


Lowest By: $13

It may be hard to tell exactly what the Wellograph Wellness Watch of well, wells, wellness, and wellitude is designed to measure exactly, but it's not hard to say it's at a fantastic price right now. It's fallen $17 in six months, putting it $13 under the next best price. It features an activity tracker, heart monitor, pedometer, Bluetooth 4.0, 1.26" LCD, stainless steel upper case, aluminum lower case, leather strap, and water resistance to 165 feet.


Top Fashion Deal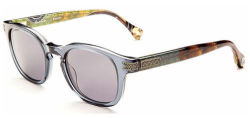 Robert Graham Polarized Sunglasses
Store: Choosesmart via eBay
Price:

$39.99


Shipping:

Free shipping


Lowest By: At least $80

We're fast approaching the end of summer, but this year's ongoing trend of incredibly high temperatures means that these sunglasses probably won't go to waste. They come in 11 styles, with each priced at least $80 below what you'd pay elsewhere. They feature 100% UV protection.