Today you can choose from four T-Mobile smartphones, which are bundled with $100 refill cards, making them essentially free. Check out this offer and more in our roundup of the top five Editors' Choice deals we found last night and this morning.
Top Phone Deal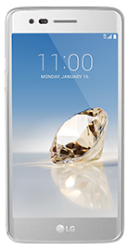 T-Mobile Phones with SIM Kit and $100 Refill Cards
Store: T-Mobile
Price:

$100


Shipping:

Free shipping


Lowest By: $140

If you're on the hunt for a new phone but don't want to pay exorbitant prices, allow us to bend your ear with this deal: choose one of four phones, and get a $100 T-Mobile refill card that essentially makes it free. That's a fine deal and no foolin', mister. Choose from the pictured LG Aristo, Samsung Galaxy On5 , HTC Desire 530, or ZTE Avid Trio. Each choice saves you at least $116 and as much as $140, so you can't really go wrong.

Click here to see more cell phone deals.



Top Decor Deal

Small Yankee Candles
Store: Yankee Candle
Discount: Buy 1, get 2 free via code "17TRIPLE"
Shipping:

$5.99,

or free shipping on $100
Expiration: February 23

It's a lingering rumor that scented candles pose health hazards to the odor-happy consumer. But! If we link to this Snopes article that mostly debunks that, we can recommend you stock up at Yankee Candle guilt-free! Using the above coupon, you can add three candles to your cart (perhaps the pictured Silver Birch Small Jar Candle?) , and only pay for one. That works out at $5.66 per candle, which can't really be argued with. Plus, in-store shoppers can use this printable coupon to enjoy identical savings.

Click here to see more decor deals.



Top Gaming Accessory Deal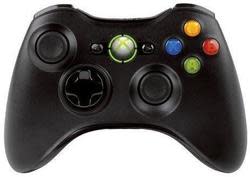 Open-Box Xbox 360 Wireless Game Controller
Store: eBay
Price:

$19.99


Shipping:

Free shipping


Lowest By: $3

A more elegant weapon for a more civilized time. Well, maybe not quite, but it's arguably the best controller design ever. (Take it away, comments section.) So if you're still rocking the 360, this is a great way to bag a replacement or back-up controller before they vanish into the mists of time. It's at the best price we've seen for a 360 pad in any condition. This open-box 2.4GHz wireless controller features a 30-foot range, 40 hours of life with two AA batteries (included), and 2.5mm headset jack. It will ship in bulk packaging, and doesn't include a USB cable.

Click here to see more gaming accessory deals.



Top Beauty Deal


MAC Little MAC Products
Store: Macy's
Price:

$5


Shipping:

Free shipping


Lowest By: $5
Expiration: February 26

Little MAC may sound like a serving size-conscious McDonald's menu item, but no: it is a cosmetics brand, and you can save $5 on three of their products today. Macy's cuts the MAC Little MAC Lipglass in 12 colors, MAC Little MAC Mascara in seven colors, and the MAC Little MAC Pigment in three colors to $5 apiece. Better still, all beauty items at Macy's ship for free, so you'll have no extra charges or in-store pickup to worry about.

Click here to see more beauty deals.



Top Speaker Deal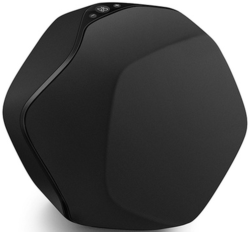 Bang & Olufsen Play BeoPlay S3 Bluetooth Speaker
Store: Groupon
Price:

$89.99

via code "SALE3"
Shipping:

Free shipping


Lowest By: $15
Expiration: February 25

While it may be shaped like the Unknowable Dodecahedron of Destiny, this is actually just a very knowable Bluetooth speaker. One thing we know for sure about it is that it's at its best-ever price, giving you plenty of Bang & Olufsen for your buck. It features Bluetooth 4.0, a 4" woofer, and 0.75" tweeter.

Click here to see more portable speaker deals.