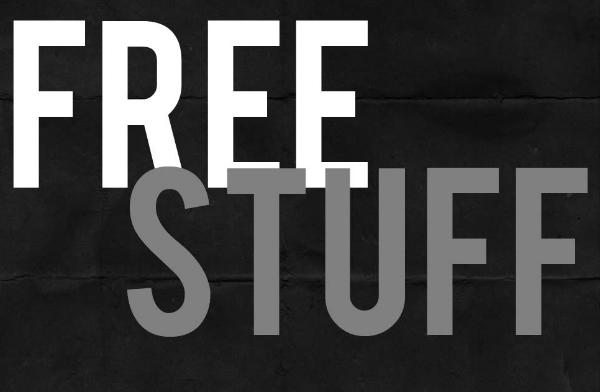 Filling out your tax return forms can be a very stressful affair, especially for those of you who won't have a refund to look forward to once the dreadful deed is done. But never fear! Many of our favorite stores and restaurants are offering a selection of freebies for Tax Day on this year.
So with your calculator and a batch of java at the ready, you can power through your tax return with the incentive that you'll snag gratis goods once they're signed, sealed, and delivered — from free dinner at the Hard Rock Cafe to something sweet at Great American Cookies.
The list below compiles only the confirmed freebies, so be sure to bookmark this page, as we'll be updating it with more offers as they trickle in. You can also peruse our freebies page in the meantime to see what other free goodies you can snag while you wait.
The Top 5 Tax Day Deals and Freebies for 2016
The Man may refund you a little spending money, but you won't want to spend it all on something as boring as shredding those incriminating credit card bills. Luckily, you can shred 5-lbs. of documents for free for another year at Staples.
Whether you have a Whitney Houston-esque set of pipes or not, you can head over to the Hard Rock Cafe and nab a free Local Legendary Burger when you "Sing for your Supper." (We've been assured that your skill on the mic won't effect the taste of your meal.)
For the fourth year running, Great American Cookies is offering a complimentary sugary treat to all those who've kept the IRS at bay for another year. Pop into your local outlet on Tax Day and you'll get a free chocolate chip cookie.
Also continuing its annual Tax Day tradition, Kona Ice is doling out some free shaved ice to help you chill out after a stressful week of adding, subtracting, and crying.
If you've still not had your fill of edible freebies, you can head over to Schlotzsky's for another Tax Day treat. Just buy any 32-oz. drink and a bag of chips, and you'll receive The Original Sandwich for free.
More Tax Day Freebies and Deals
Hydromassage: Take some time to relax with a free massage via Hydromassage's traveling jet system.


Noodles & Company: Buy any entrée and get a kids' meal for free or order online and use code "TAXDAY" to cut $4 off $10 orders


Sonny's BBQ: Dine in or take out the Sweet & Smokey or House Dry-Rubbed Rib Dinners for 50% off


Boston Market: Buy the Half-Chicken Individual Meal with two sides, cornbread, regular fountain drink, and a cookie for just $10.40


Bruegger's Bagels: For another year running, nab 13 bagels and two tubs of cream cheese for just $10.40
Our Predictions for What's Still to Come
Although these deals should be enough to satiate your freebie-loving streak for now, we've taken a look back at what has been offered in the last couple of years, and we're still expecting a host of other offers to show up throughout the day.
We'll expect to see California Tortilla give away a free queso and chips for yet another year via the password "Taxes shmaxes." We'd also hope to see some kind of celebratory deal from McDonald's, Bonefish Grill, and Sonic Drive-Ins based on previous years' listings.
So, amidst the confusing "deduction and gains" lingo and Wite-Out smudges, be sure to bookmark this page so you can check back later; we'll be adding even more of this year's Tax Day freebies and deals throughout the day.
And once the Tax Day madness is over, be sure to check out our Earth Day freebies page, which we'll soon be updating with this year's top eco-friendly deals. Or peruse our ultimate birthday freebies guide to find out where you can get free birthday stuff every year!
---