Update: Black Friday deals have started to leak!
Click here to see all of our roundups of the best Black Friday deals we've seen so far, or read on for more info about what's still to come.
Finally, Walmart has unleashed its Black Friday ad, choosing to debut the deals via the store's app rather than its website. (Of course, we have the ads online for you here, if you don't have the app.) As per usual, the store is touting many high-caliber TV deals, but what else can you expect to find come Black Friday? Check out our picks below!
Deals Online at 3am, Stores Open at 6pm
Walmart will open its doors at 6pm on Thanksgiving Day, and once again, the store will have many "guaranteed" doorbusters that any shopper can get if he or she is lined up in a certain spot in store between 6pm and 7pm on Thanksgiving. If the store sells out of local inventory, the shopper can have that item shipped to them at the advertised price before Christmas. This has been a popular promo for the store for the past few years.
But one big change is that Walmart is getting rid of their hourly doorbuster deals. For several years, they have spaced out the availability of certain sale items throughout Thanksgiving and Black Friday. But this year, to avoid confusion, all in-store deals will be available at the same time.
Also of note is the fact that Walmart will supposedly start unveiling these Black Friday deals online at 3am on Thanksgiving — 15 hours before the doors open to their brick-and-mortar locations. Savvy shoppers should log on Thursday morning and first check to see if their desired deals are online, before grappling with the in-store crowds. You just might get what you want, without having to leave home.
And now, onto the ads! We broke this one up into categories, because there was a lot to discuss.
Walmart Black Friday TV Ads
Best Deals
Vizio 70" 1080p Smart LED TV for $898
This is the big-screen TV doorbuster we've been waiting for! Prior to this, the cheapest 70" TV we've ever seen went for $1,198, and this Vizio will check in at $300 less than that. It's also well below our prediction, which makes this the big-screen deal to beat this season.


Samsung 55" Curved 4K UHD Smart TV for $998
While we have seen a Samsung 55" curved 4K TV drop to $900 twice during the summer, this is only the third TV with those specs to drop below $1,000. This model currently sells for $100 more on Amazon.


TCL Roku 32" 720p Smart HDTV for $125
We haven't seen many deals on the Roku TV yet, and as such it hasn't dropped lower than $180 so far. When you combine that with the fact that our prediction for an average 32" Black Friday deal will be $130, this is a pretty solid offer.

Meanwhile, the TCL Roku 55" 1080p Smart HDTV will sell for $348, which is pretty amazing when you consider that model has only sold for $630 (with a $200 Dell Gift Card) up until this point; that's also the second-cheapest price we've seen for any 55" 1080p TV, but it pales in comparison to Target's offer.


40" 1080p LED TV for $149
This would be the second cheapest 40" 1080p TV we've seen, but it's soured a bit by the fact that Best Buy is touting a 49" brand-name TV for $150. Why spend the money on something smaller if you can get the 49" at that price? Since that deal may be hard to get, this is still a deal work looking out for.


Samsung 55" 1080p Smart LED TV for $498
This might be a model specifically made for Black Friday, but no matter: This is by far the cheapest 55" Samsung we've ever seen. The next cheapest checked in at $580.


Samsung 60" 4K TV for $899.99
This, too, would be the cheapest Samsung 60" 4K TV we've ever seen. In fact, the next cheapest deal went for $1,500. If you're not partial to Samsung, then we've seen this spec from Sharp and LG at this price just three times over the summer; beyond that, everything else has been $1,000 or above. Note that this deal was mentioned in a Walmart press release about Black Friday deals, but wasn't included in the ad itself.
Worst Deals
Samsung 40" 1080p Smart LED TV for $298
We've seen several 40" Samsung TVs this year drop to prices around $300, and this model specifically fell to $307 last Black Friday; a $9 price drop this year feels a little underwhelming.


50" 1080p LED TV for $269
Two Black Fridays ago, Target offered this class of TV for $229, and that remained the lowest price we'd seen up until this week, when eBay knocked a set to $250. Both of those deals have this ad beat, but to be fair, this would be the third cheapest 50-incher we've ever seen. However, keep in mind that Target and Meijer will offer a 55" TV for $249 this Black Friday, while Best Buy will sell a 49" Toshiba for $150.


Hisense 55" 4K Smart LED TV for $448
Technically this will be the cheapest 55" 4K TV we've ever seen by a few bucks, but we're also predicting that prices will drop even lower to $425 this season. We say, hold off on this one for the time being.
Video Game Ads
Best Deals
Madden NFL 16 and FIFA 16 for PS4 or Xbox One for $27 each
This is a stellar price for both of these newly released games. The best deal we've seen for either of them thus far bottomed out at $40. NBA2K16 is also available for this price, and we haven't seen that title on sale at all yet.


Playstation Plus 3-Month Subscription for $10
We very rarely see deals on 3-month subscriptions for Playstation Plus, and the best recent price we've seen for a full year is $40. Thus, this deal offers the same monthly rate as the best discounts we've seen for Playstation Plus.
Worst Deals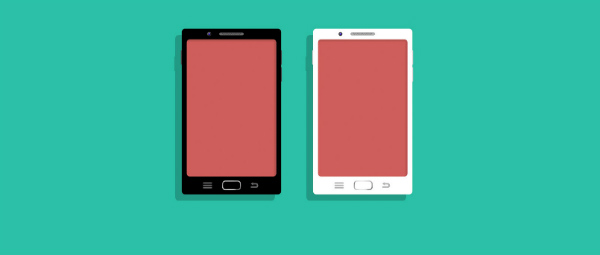 Other Electronics Ads
Best Deals
Google Chromecast Streaming Media Player for $20
The previous generation Chromecast has dropped to as low as $19, so if this is indeed the latest model, then $20 is a pretty solid price; it beats our prediction by $5.


FitBit Flex Wireless Wristband for $59
Aside from a deal that required padding, this would be a new price low for this fitness tracker. That said, it's only about $10 cheaper than what you could pay today.


Apple iPod touch 16GB Media Player for $165
This is the latest generation iPod touch that was released in July, which means this will be the first discount we've ever seen. Walmart will cut $34 off the list price.


$50 off Apple iPhones for AT&T Next or Verizon with a $50 Bill Credit and a $100 Gift Card
If you're not eligible for a subsidized iPhone, then this is tied with Best Buy's trade-in deal as your best way to get a discount on the iPhone 6s. Whereas Best Buy offers a single $200 gift card, Walmart's deal takes $50 off the price of the phone, while offering a $50 bill credit and a $100 gift card.


$100 off Samsung Galaxy S6 Phones for AT&T, Sprint, or Verizon with a $50 Bill Credit and a $100 Gift Card
Once again, if you're not eligible for a subsidized offer, then this is tied with Best Buy's deal as the best way to get the newest Galaxy phone. Walmart's offer comes with a $50 bill credit, $100 off the monthly payments for the phone, and a $100 gift card.


Roku SE Streaming Media Player for $25
This is a good price for a set top box from Roku, for sure, although we're wary of this "special edition" model; it's newly released for Black Friday, so although it claims to be 50% off, we see no evidence of it ever costing $49.99 to begin with. If you don't see another Roku drop below $50 this Black Friday though, this is a deal to snatch up.


Beats by Dre Studio Headphones for $169
The lowest price we've seen for these 'phones is $180, and currently they sell for $200 and up. Considering these are a "guaranteed" in-store deal — if your Walmart is sold out, they will ship you a pair sometime before Christmas — it could be an easy way to score these high-end headphones at the best price ever.
Worst Deals
FitBit Charge HR Fitness Tracker for $119
Walmart has already offered this item for less, knocking it to $104 just this week. We've also seen several stores offer it for less than $119 over the past few months, and currently eBay's Black Friday ad is promoting it for $114.95.


Canon EOS Rebel T5 DSLR with 2 Lenses for $399
At this point we've seen the T5 bundled with two lenses for $350 on several occasions, making this price not so great. We've even seen the higher-end T5i with one lens fall to $399, which might be worth the upgrade even if it means sacrificing a lens.


Beats by Dr. Dre Pill Speaker for $149
Walmart doesn't mention whether this is the first or second generation, but either way, it's a middling price. The first generation has dropped to $100 at this point, and even the second gen has consistently been priced at $140 to $150. Walmart's price is in line with other good deals, but it's nothing special for Black Friday.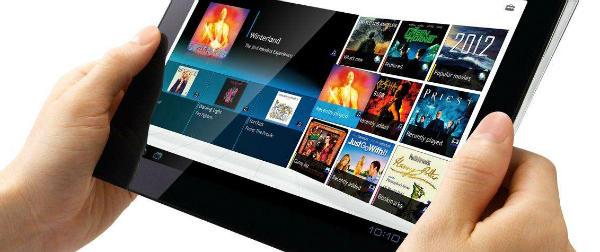 Tablet and Laptop Ads
Best Deals
Apple iPad mini 2 16GB Tablet for $199
This hits our prediction on the nose, and while we've seen this price before — it looks like you can even buy it at Walmart for this price now — it's still the lowest price we've ever seen for the mini 2. Plus, it's the cheapest new iPad you can get, making it an excellent Christmas gift.
Worst Deals
Apple iPad Air 2 16GB Tablet for $399
This is a big nope. The best deal on this iPad comes from Target, which will offer the tablet for $499 with a $150 gift card, effectively knocking the price to $349, which is the lowest that tablet has ever been. Even if you don't want to pay that much up front, eBay will offer it for $360.


HP 17.3" AMD Quad-Core Laptop for $299
If you're one of the few who actually wants to go bigger with your laptop, then this is one of the cheapest 17" laptops we've seen. However, several comparably priced deals in the past had better storage and RAM than this deal, and if you can shrink down to a 15.6" size instead, you'll get a far better processor for the same price this Black Friday.


HP 15.6" Intel Celeron Dual-Core Laptop for $199
We saw a laptop with these exact specs — 4GB RAM, 500GB hard drive, and a Celeron CPU — for $159 at Walmart last Black Friday, so this deal is a step in the other direction. Plus, you should be able to find a deal this year with a better CPU without spending much more than this.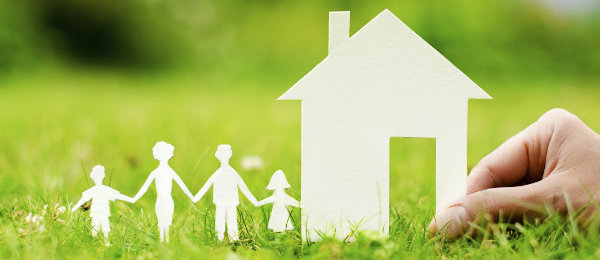 Home Ads
Best Deals
Small Kitchen Appliances for $9.72
While these items won't be high-end models, you'd be hard pressed to ever find a blender, slow cooker, or coffee maker for this cheap. These would be ideal gifts for a college student or your child's first apartment.


Dyson DC33 Bagless Upright Vacuum for $197
Yes, this is almost the same deal that Walmart offered last Black Friday, although it technically beats 2014's offer by $2. However, we haven't seen this model fall below $200 again since last year (excluding refurbished units), and currently this model sells for about $100 more.


Norwich 7.5-Foot Pre-Lit Christmas Tree for $77
While you can likely find smaller fake trees for less between now and mid-December, this is one of the best prices you'll see on a pre-lit tree this tall. Even after-Christmas sales typically price 7.5-foot trees around $100.
Excited for Black Friday deals? Consider subscribing to the DealNews Select Newsletter to get a daily recap of all our deals; you never know when a Black Friday price will be released! You can also download the DealNews apps, check out the latest Black Friday ads, or read more buying advice.
---