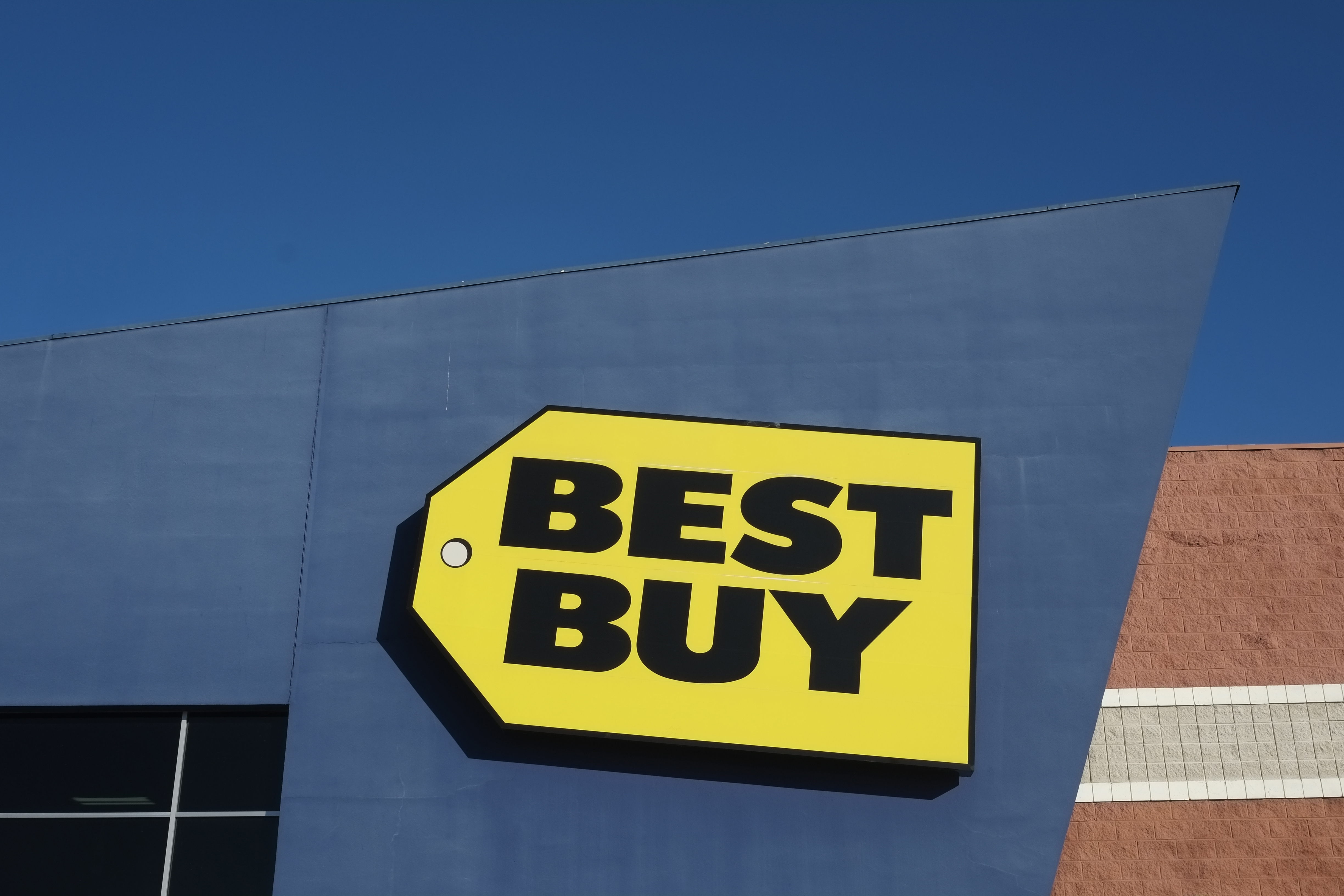 Among the most anticipated Black Friday sales of the season, Best Buy is one of the places to find a TV deal. And this year's 51-page ad boasted a plethora of doorbusters. You'll also find low prices on video games, movies, phones, and other electronics.
Yesterday we picked the top five ads from the list, and today we've taken a deeper dive to select all the offers you should consider from Best Buy.
Top Deals From the Best Buy Black Friday Ad
Televisions
Samsung 55" 4K LED UHD Smart TV for $479.99
The lowest price we've ever seen for a 55" Samsung 4K TV, this doorbuster is well under our predicted average price for name-brand sets of this size, not to mention $320 off list price.


Toshiba 49" 4K LED UHD Smart TV for $199.99
Available in-store only, this deal is under our predicted doorbuster price for a 50"-class 4K TV. In fact, it's the lowest price we've ever seen for a 49" 4K TV.


Sharp 55" 1080p LED Smart HDTV for $249.99
Not only is this doorbuster deal well below our prediction for the average name-brand Black Friday price, but it's below our predicted off-brand price as well. It will be available only in-store starting at 8am on Black Friday.


Samsung 50" 4K LED UHD Smart TV for $397.99
In addition to beating our prediction for 50" name-brand 4K TVs this Black Friday, this deal is best price we've ever seen for a Samsung 50" 4K TV.


LG 60" 4K LED UHD Smart TV for $599.99
A big TV with a small price tag, this doorbuster is the best price we've ever seen for a 60" 4K TV regardless of brand.
Everything Else
DVDs for $1.99
With 45 titles from which to choose, these $2 DVDs make great stocking-stuffers.


Dyson Animal V6 Bagless Cordless Stick Vacuum for $299.99
At $200 off list price, Best Buy will sell this versatile vacuum at the lowest price we've ever seen for it.


Nikon D3400 DSLR Camera with 18-55mm and 70-300mm Lenses and 32GB Memory Card for $499.99
Currently many stores sell this camera for this price — but with only one lens! Plus, this bundle comes with a free memory card. While the Nikon D3400 appears to be a popular model on Black Friday ads, this is the best bundle from a non-membership club store.


DJI Phantom 4 Quadcopter for $999.99
This high-end drone features a 4K camera, and at about $150 less than what other stores charge, is the lowest price we've seen.


Buy One iTunes Gift Card, Get 30% Off the Second
While we usually advise readers to wait until closer to Christmas to purchase gift cards, this deal is worth buying early. Keep in mind though that Target will offer this exact same discount as well.


CDs for $3.99
Best Buy will offer a selection of CDs for $4 each, including Metallica's seminal sophomore album, Ride the Lightning, as well as titles by Prince, Michael Jackson, and Johnny Cash.


PlayStation 4 Uncharted 4 Console Bundle plus Ratchet & Clank and The Last of Us Remastered for $249.99
Not only does this deal match our predicted price for previous generation PS4 consoles and beat any previous mention of this bundle, but it includes two free games. However, the Uncharted bundle is proving to be a popular item across several Black Friday ads; some consoles come with gift cards instead of extra games, which might be a better value if you're not in love with the additional titles.
Tips for Shopping at Best Buy
Best Buy will open at 5 pm on Thanksgiving, and stay open until 1 am Black Friday morning. It will close until 8 am and stay open until 10 pm that day. (Click here for more Black Friday store hours.)
Black Friday week is definitely the best time to score deals at Best Buy. The three biggest days during the week for deals are Monday, which has exclusive early-access deals, Thanksgiving (which had more deals last year than Black Friday), and of course Black Friday itself. During this week, the best deals will be on items like soundbars, TVs, Blu-rays, printers, and Amazon devices. Other popular deals could include headphones, used video games, and iTunes gift cards.
Note that Best Buy likes to reward its most loyal customers with access to members-only deals during this time. The Black Friday Early Access event is usually held the Monday before Thanksgiving, and is open to Elite and Elite Plus members.
Readers, do you plan to shop at Best Buy during Thanksgiving and/or Black Friday? Do you prefer in-store or online deals? Sound off in the comments below!
---